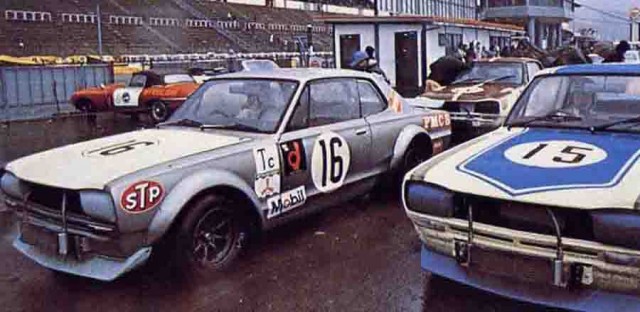 Few things in life are cooler than vintage racing liveries. The colors, the typefaces, and the long-extinct corporate logos (of often just-as-extinct corporations) capture a moment in time that can never be replicated again. Add to that the rawness of the machines they decorated and the sheer amount of guts it took to hurl a metal box with zero modern safety furnishings around a track, just to satisfy the ridiculously primal need to beat the other guy, and, well, it's stirring.
And if you look back at photos of Japanese racers from the glory days of Fuji and Suzuka, you'll notice a stylized, pinkish-red hand, forefinger and thumb making a perfect circle — the internationally recognizable "OK" gesture. But what does it mean?
It was the logo for the Okamoto Rubber Manufacturing Company, which was and still is Japan's largest manufacturer of condoms. Okamoto knew its market well, and realized that the only thing young males love more than cars and motor racing is sex.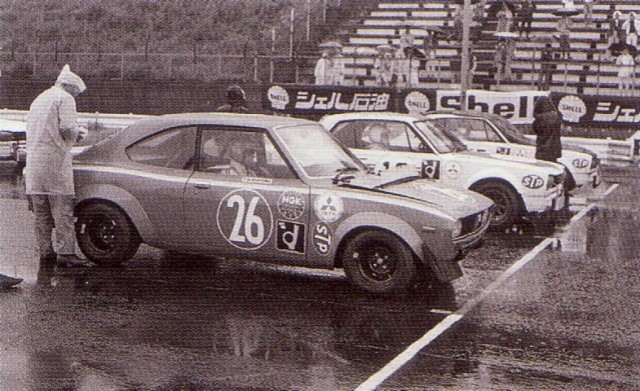 Of course, young men don't like being preached to, hence some versions of the logo accompanied by the words "Safety Drive," an inside joke encouraging them to drive safely both on the track and, um, off the track too. And when you look at it that way, the hand symbol takes on a whole new meaning.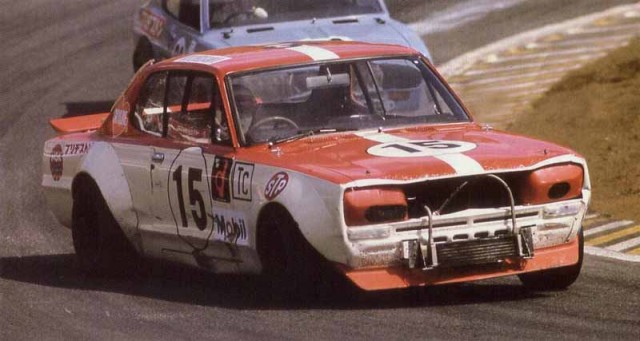 Though it's most closely associated with the hakosuka Skyline GT-R, nearly every marque that competed in Japan's varied and prolific touring car races carried an Okamoto decal at one point or another.
Mazda first used it on their Capella RX-2s.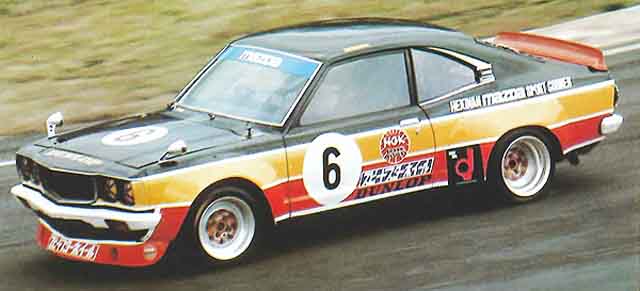 When the Savanna RX-3 debuted it became Mazda's warhorse of choice and carried on the logo proudly.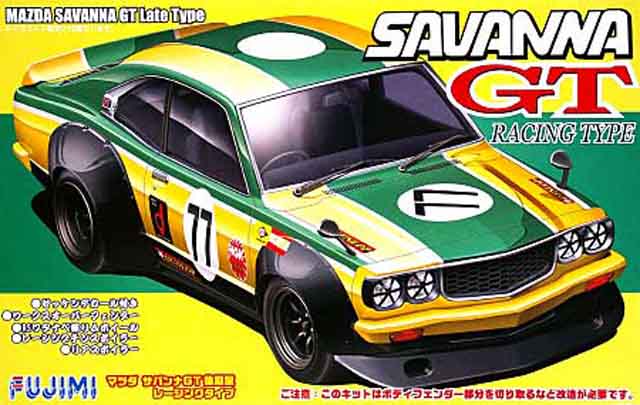 Even this Fujimi plastic model kit had the decal on it. Did any AMT or Ertl kit ever rock a condom logo?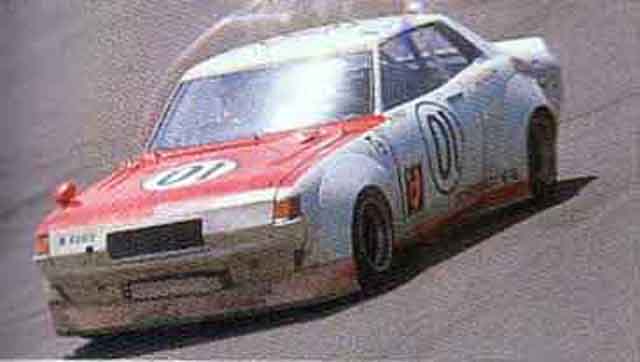 Here it is on a Toyota Celica 1600GT.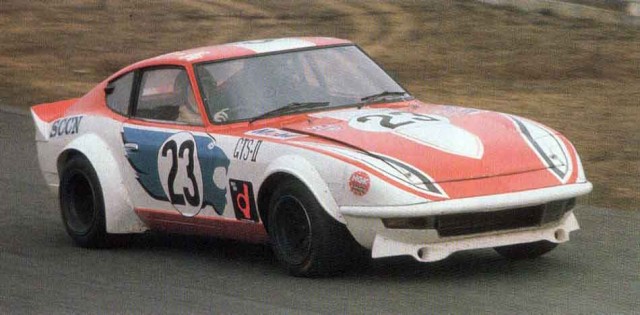 The renowned Fairlady 240ZG also rocked it.
Even this March BMW 73S wore it.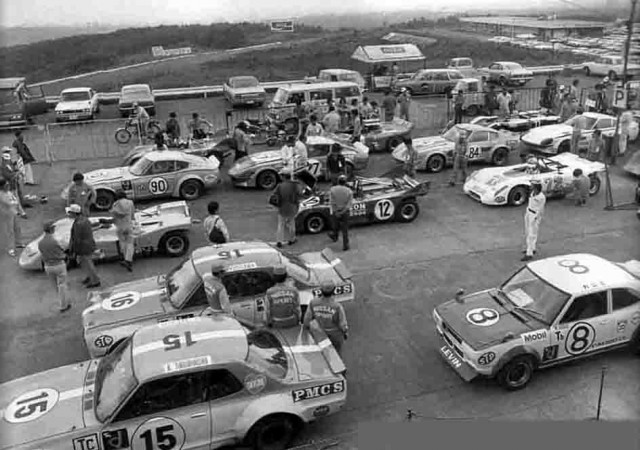 Here it is on a TE27 Corolla Levin, along with more Skylines and Fairlady Zs.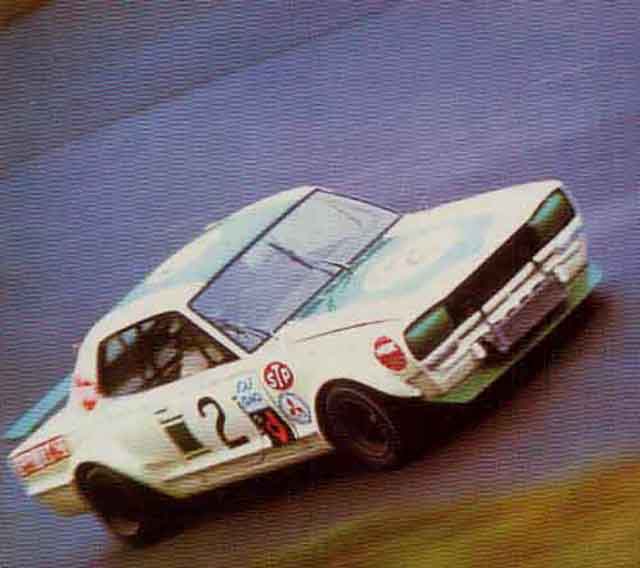 Okamoto is also a leading supplier of interior materials for the Japanese auto and motorbike industry, the majority of its products being foam filler for seats and padding. Today, even though the motorsport link hasn't been used in decades, some Okamoto products still display a little OK symbol as a discreet nod to the past.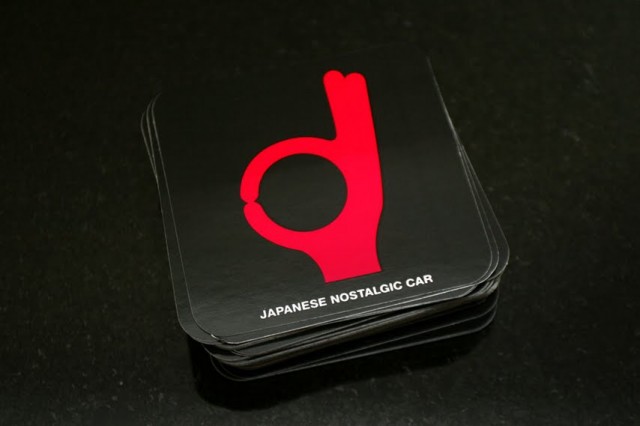 The real Okamoto decals have been out of production for many years, but we still wanted one so we couldn't resist printing our own. If you notice, the current hand logo has three fingers showing, while the classic ones have two. Obviously we had to go with the latter. Plus, as far as sexually suggestive automotive-themed decals go, it outclasses the Shocker by a million.
The Okamoto tribute decals are now available in the JNC shop. View a gallery of Okamoto-decorated cars in the gallery below.