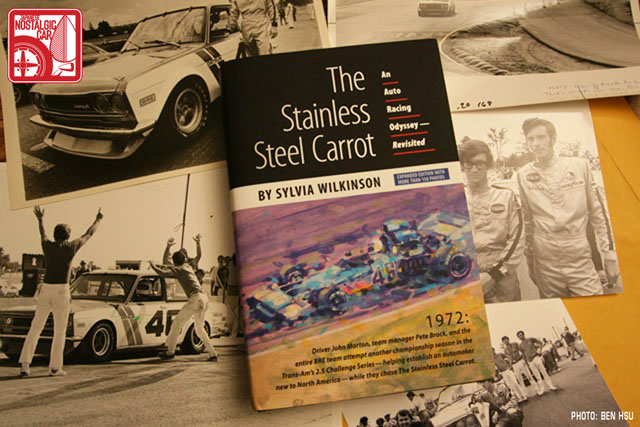 John Morton has lived a life most of us can only dream of. The legendary driver has had a storied career piloting everything from Shelby Cobras to Porsche Le Mans Prototypes. Of course, the reason Nissan nuts line up for hours for his signature and cry out for his nomination as President of the United States is because of his heroic turns behind the wheel of Brock Racing Enterprises' iconic red, white and blue Datsuns in the early 1970s.
Some of you die-hard Datsun otaku may think you know everything there is to know about how Morton and his BRE Datsun 510 took down the established giants BMW and Alfa Romeo. Well, unless you have The Stainless Steel Carrot, we can guarantee that you don't. The book by Sylvia Wilkinson was first published in 1973, chronicling those defining Trans-Am 2.5 seasons of 1971-72 in which a Nissan econobox turned the auto industry on its ear. Earlier this year the book was updated and re-released, and here's why it just might be the perfect stocking stuffer for the holidays.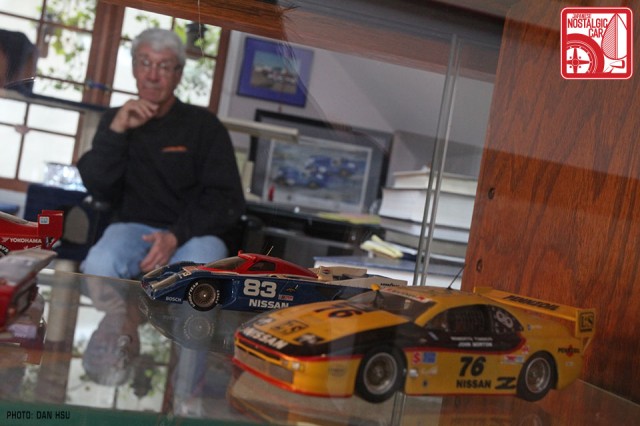 To find out more about the new Carrot we sat down with author Sylvia Wilkinson and John Morton himself in their home (after being his biographer she became his wife, but spare the General Petraeus jokes please) in El Segundo, California. They say you should never meet your heroes, but that saying needs an official asterisk making John Morton the exception. He is by far one of the humblest, most intelligent, and nicest guys — never mind racers — we've ever had the pleasure of chatting with.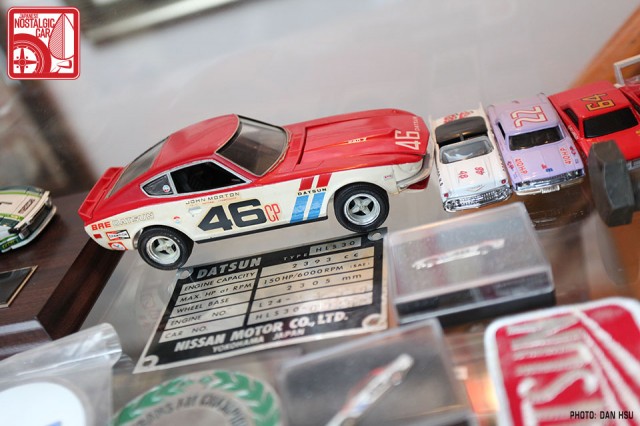 John and Sylvia's house would blow the minds of any BRE Datsun fan. John's upstairs office is full of racing memorabilia, everything from model cars to posters to loads upon loads of old photographs. The latter is one of the things that makes the book so special. The new edition has over 150 pictures from John's incredible career, a some of them never before published.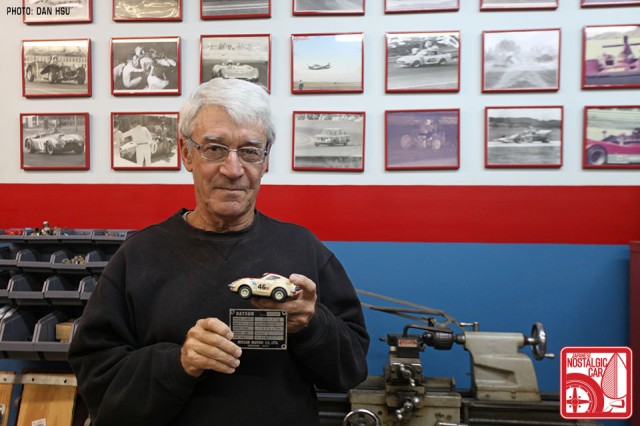 We asked John to pick two of his favorite items from his collection. He grabbed a rare superdeformed tin BRE 240Z from Japan and the original serial number plate from the number 46 car, probably its only surviving piece.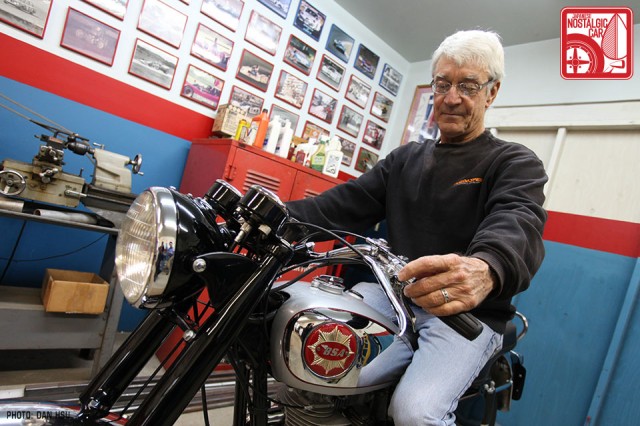 We were half-expecting to see the ultimate 510 in John's garage, but instead he's filled it with examples of his other passion, classic motorcycles and scooters. He showed us a 1956 BSA Gold Star, a 500cc flat track racer which, according to John, was an excellent all-arounder that saw every form of two-wheeled competition there was back in its day.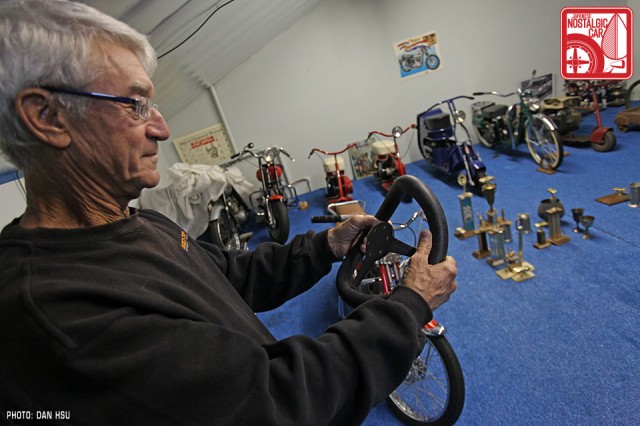 Some of the items in John's collection are "souvenirs" from his racing crashes. Such was the case with a nonchalantly produced steering wheel bent like a frisbee. The walls are lined with machines he lusted after in his youth — Doodle Bug scooters powered by Briggs & Stratton motors and Whizzer bikes.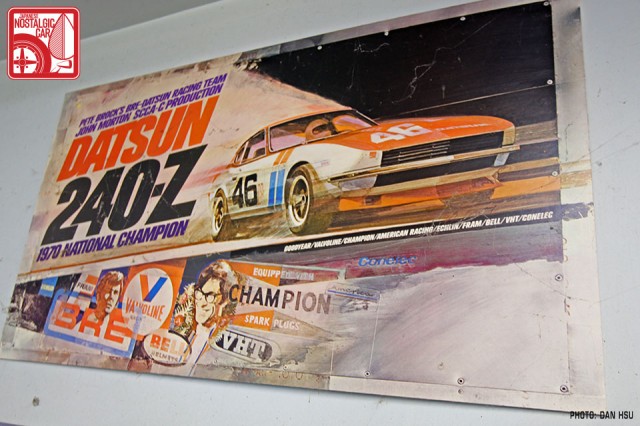 The hard core aficionado could spend hours browsing all his trinkets and photographs, and there's a story behind each one. That's where Sylvia's words come in.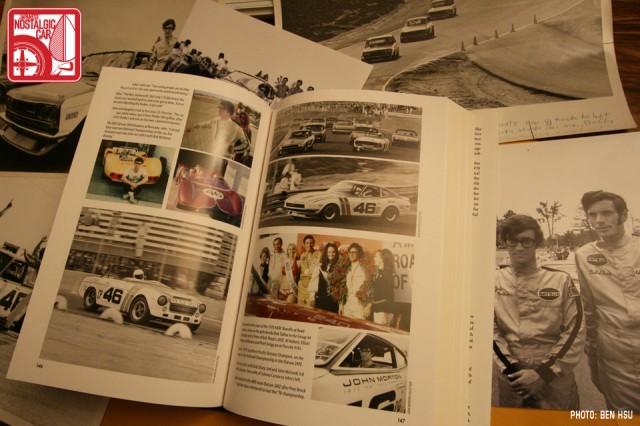 There are thousands of automotive books out there, but few are as compelling a read as The Stainless Steel Carrot. A lot of that is due to the Sylvia's career as a novelist and her ability to tell a thoroughly engaging story. Just as importantly was Sylvia's experience as a race timer in the days when there were few women allowed anywhere near the profession. In those pre-electronic days that meant standing on the course, calculating time differences (and mentally converting seconds to thousandths) while cars flew by, and taking up to 24-hour endurance shifts without so much as a bathroom break. Clearly, she is someone who knows motorsports and knows it well.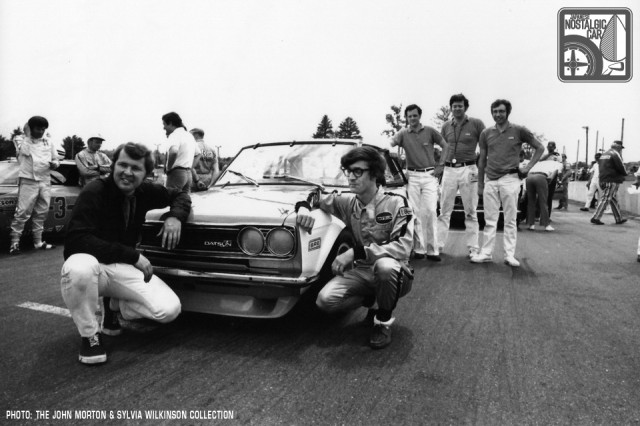 Most of all, however, is the fact that Sylvia was there, following all the triumphs and travails of the BRE team as they made history. All the details, no matter how minute, are accounted for, like how the smallest of imperfections in the tarmac at Watkins Glen led to a suspension tweak in the 510 and shaved fractions of a second off Morton's lap time. You can almost smell dust in the shop and the hydrocarbons in the air.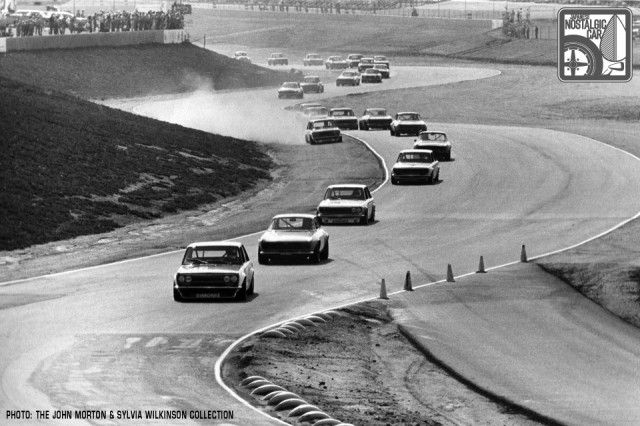 All the strong personalities of Pete Brock and the crew are captured, even when the team seemed to be kept together by the thinnest of threads. None of the language has been sanitized and the storytelling is simply enthralling. Supposedly, it even inspired one of NASCAR's greatest race promoters of all time, Humpy Wheeler, who was working in a bank building when he read the Carrot, to get back into motorsports.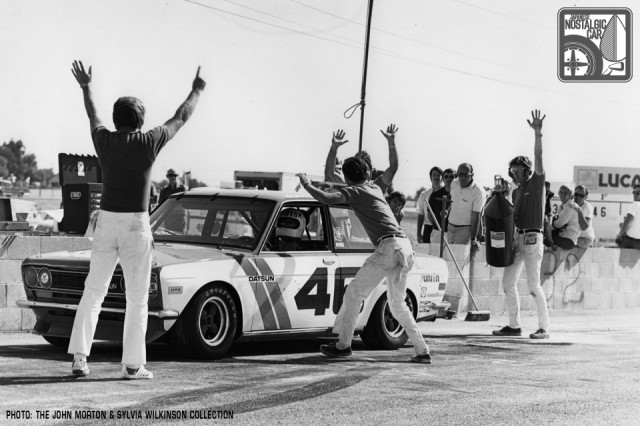 As if we didn't love John Morton enough already, details like this excerpt from the book seal the deal:
"John really takes care of a car," Pete Brock, the team manager, has said. "The worst damage that car has gotten all season came when it was sitting in a showroom and a windstorm broke the glass and peppered the paint. He has that kind of attitude, of never messing up a car, that I feel you have to have to go well in this business. You have to have a respect for the equipment because that's what racing is all about. You should have seen him when we had to sell the D Production roadster at the end of the season… He kept going back and sitting in it. He really didn't want to do it but he knew we had to."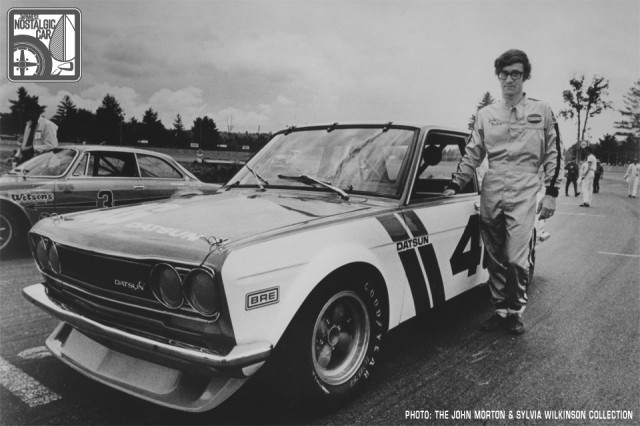 Rarely do you get the confluence of storytelling and automotive knowledge found in The Stainless Steel Carrot. It's a serendipitous combination to find in any non-fiction book, much less in an automotive one, and we couldn't think of a better subject.
Used copies of the original Stainless Steel Carrot go for $100 online, but the new edition with additional photos and words is available for only $46, John's racing number. Best of all, John and Sylvia are animal lovers and royalties from this book will benefit animal welfare charities.
Both John and Sylvia have also graciously agreed to autograph every copy sold in the JNC Shop, making these the ultimate collector's item for any Nissan/Datsun enthusiast. Supplies are very limited.