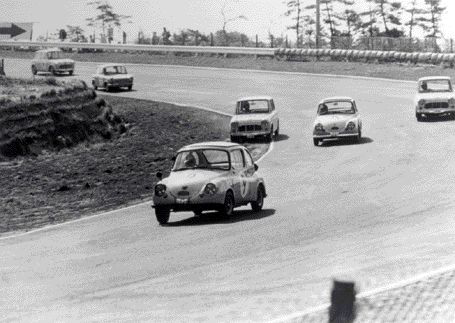 You've heard of the slow food movement. How about the slow car movement? This article in GQ by Jamie Lincoln Kitman describes perfectly why old school is most cool. New cars are so fast and packed with electronic gizmos that driver skill is seldom required or utilized on public roads. With nostalgics, you can push the car (and yourself) to the limit every time you get behind the wheel.
From the tuner crowd to the massing army of drifters who get their kicks sliding through corners in '80s-era Nissans and Toyotas, from the motorists who get their jollies commuting in Honda Fits, low-end Subarus, and diesel-powered VWs to the old-car lovers like me, whose idea of bliss is a well-oiled 1960s sports machine—our nation's relentless march to horsepower oblivion has finally got some real competition. The times demand we burn less fuel, yes. But we slow-car types are also demanding that we have more fun.
The full article is an excellent read and perhaps something you can show your spouse when she (or he) asks what that old heap is doing there.