It's hard to believe, but for as long as JNC has been around we've only ever made one sticker. We need to rectify that situation stat, so the yotsuba above will soon be joining the red and white inkan. For all you hard core old schoolers out there, it should look familiar.
Racing Mate was a racing accessory company founded by Japanese race car drivers Soukichi Shikiba and Tokudaiji Aritsune. The company's distinctive green and white yotsuba (four-leaf clover in Japanese) logo was a constant sight on Nihon race cars throughout the 1960s and 70s.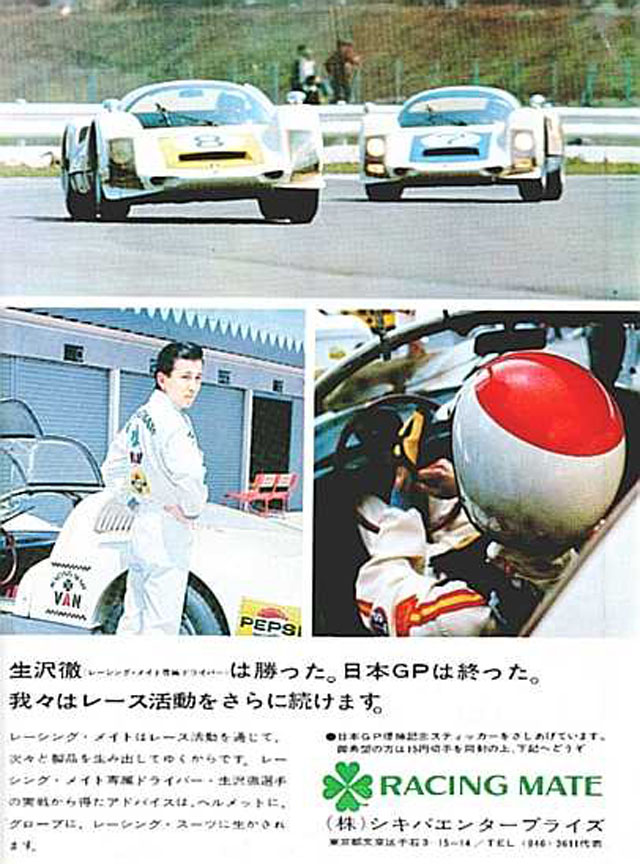 Racing Mate's main products were items like racing suits, helmets, and driving gloves. Many of Japan's most famous drivers, such as Tetsu Ikusawa and Tojiro Ukiya, rocked the clover behind the wheel.
Eventually Racing Mate branched out to performance parts, as shown in this vintage ad for a "sports kit" to modify a Honda N360. They also had their own brand of lubricants, known as Phantom Oil.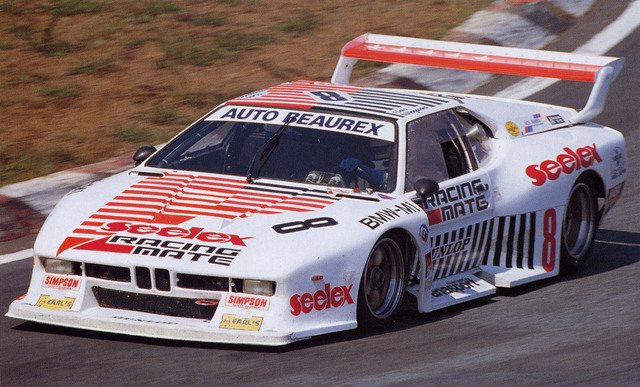 Tons of vintage racing steeds bore the Racing Mate logo, but sponsorship wasn't limited to just domestic steel. Shikiba was a big fan of E-tin as well, so the logo was slapped on everything from Mini Coopers to Porsches to a Group 5 BMW M1.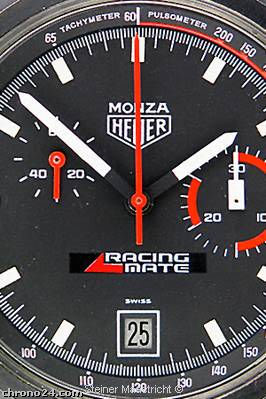 One of the most expensive Racing Mate items ever made was the Tag Heuer Monza wristwatch. Among timepiece collectors today, it trades for about 4,000 euros ($6,000)!
The logo evolved into a sleeker design for the 80s, but today that version is rarely seen. The green and white yotsuba, however, can still be found on nostalgic cars all over Japan.
Shikiba-san himself was an accomplished driver in his own right in the early days of Japanese racing. At Suzuka in the 1st Japan Grand Prix in 1963, he piloted an RT20 Toyota Corona to first place in the CV class.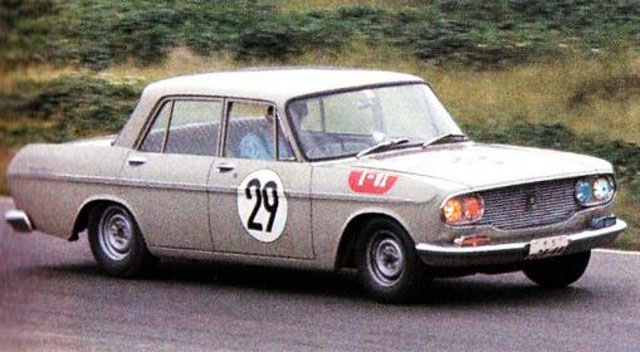 In the 2nd Japan Grand Prix, Shikiba drove a four-cylinder RS40 Toyota Crown to a third-place finish behind two six-cylinder Prince Glorias in the Touring-VI class.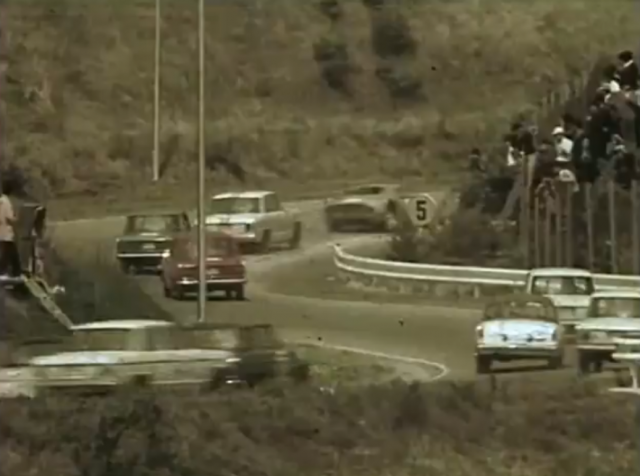 But Perhaps Shikiba's most famous role was when he entered his own Porsche 904 GTS in the GT-II class at the same event. By being overtaken by a Prince Skyline S54, Shikiba inadvertently helped create the legend of the Skyline.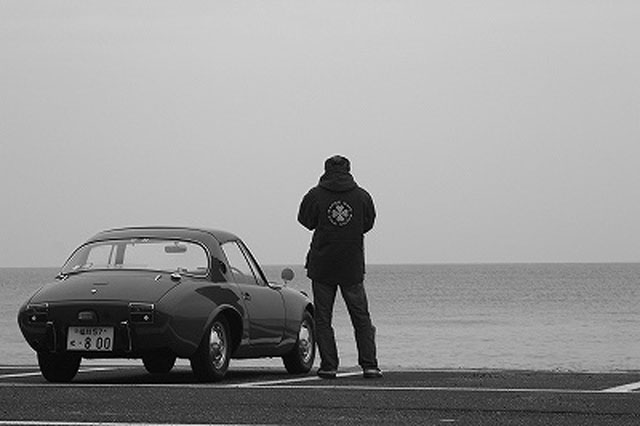 Racing Mate is no more, but its yotsuba logo is still proudly displayed and instantly recognized among Japanese car maniacs as a nostalgic symbol. Attend any old school event in Japan and you'll see that four-leaf clovers aren't rare at all.
We'll debut the JNC version at Toyotafest so be sure to come by our booth.
[Images: Tourist-Trophy, Since1957, Chronocentric, Alan T., carview, ducati-mu]