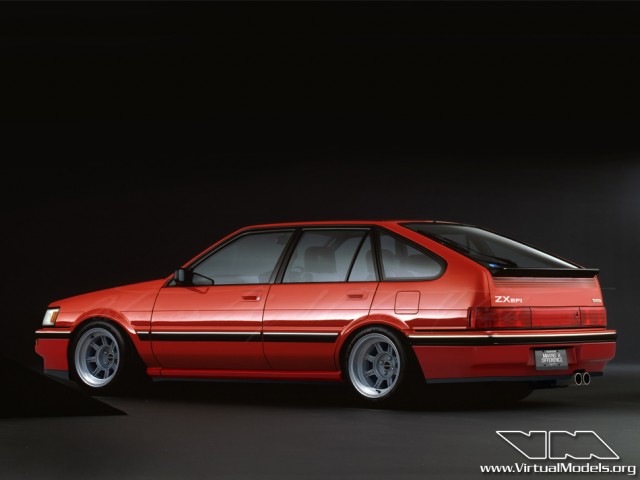 Can wheels/stance make anything look good? After looking at these photos we'd say the answer is a resounding "Yes!"
It appears our friend Sebastian at VirtualModels, creator of the B310 Sunny California Shooting Brake, is at it again. Thankfully he has  turned his attention to a very under-appreciated JNC platform to see if he can make it into something any of us would love to drive. 
We all know very well that when the fifth-generation (E80 chassis) Corollas were rolling off dealer lots in the mid-80s that the AE86 Corolla GT-S was the top dog. Boasting rear-wheel-drive and a high-strung, fuel-injected 1.6L twin-cam engine, it was ready to dole out smiles by the dozen. But outselling it by probably 10:1 were the lowly plebeian Corolla four-door sedans and five-door hatchbacks. Hampered by it's somewhat anemic engine and front-wheel-drive orientation, it has never been confused with an enthusiast model. It had smart looks and got great gas mileage, but that was about it; its "fun factor" barely nudges the meter.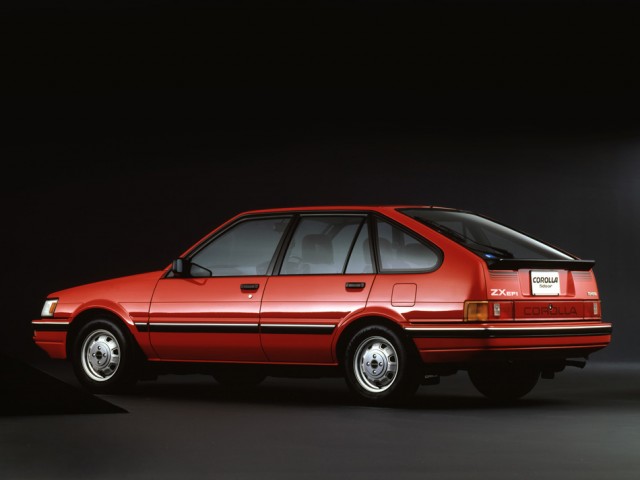 But, Sebastian worked his usual magic on it, and now I almost want to start scrounging craigslist for a derelict AE82. In his words: "I kept the basic bodywork and just changed subtle things such as the bumpers and side-skirts. The top has been chopped to get the proportions right and the body has been slammed over a set of old school 15-inch wheels. Not convinced? Then think of it as the Prius predecessor that could have looked cool". We couldn't have said it better ourselves.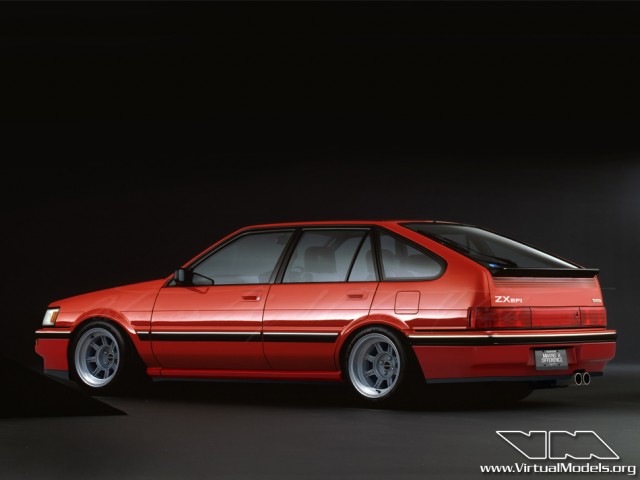 Ramen bowl-deep Hayashi Streets obviously make anything better, but this really actually works. I'm thinking the top chop is likely not feasible, but most of the modifications performed here could be done in the real world. So whose going to accept the challenge?
If you haven't already, please do peruse more of Sebastian fine work on his website. Just when I thought I was getting pretty good at the Photoshop, I stumbled across his work and was immediately humbled.