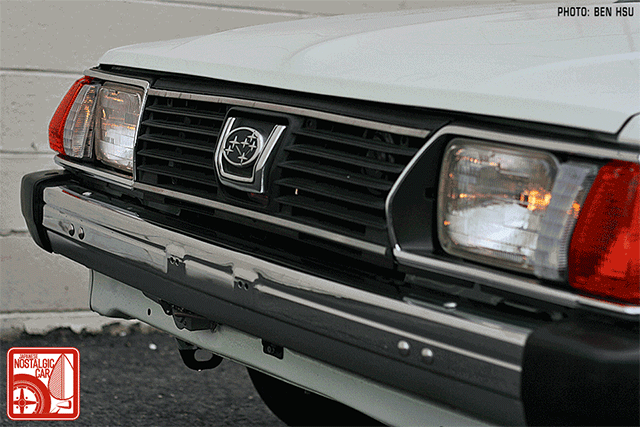 Subaru has always been a quirky automaker, but the funkiest feature in a pantheon of funkiness has got to be the Passing Lamp. Basically, it's a third headlight hidden in the center of the car's grille. When closed, the light's door looks just like any Subaru constellation logo. Flip a switch on the turn signal stalk and BAM — the door swings up to reveal a glorious beacon of Fuji Heavy radiance commanding the darkness retreat!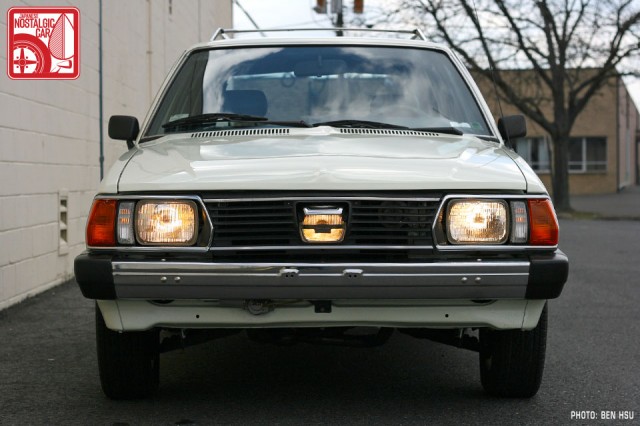 Offered on 1980-82 GL and BRAT models, it's sometimes called the Center Headlight, Third Eye or Cyclops (although the mythological Greek monsters had just one eye, if you want to be pedantic about it). Apparently though, it only worked with low beams. The Passing Lamp would automatically shut off if high beams were activated while the door was still open. It might have been a handy feature if you if you sprang for the turbocharged EA81.
Earlier this year we dropped in on our friends at Subaru USA and got a chance to take a 1980 Subaru GL out of the attic. Enjoy the little animation we made. Funky, right? And that's saying a lot from a company that gave us rear-facing jump seats in a pickup bed, hi-lo 4WD in a passenger car, and a spare tire mounted on the engine.