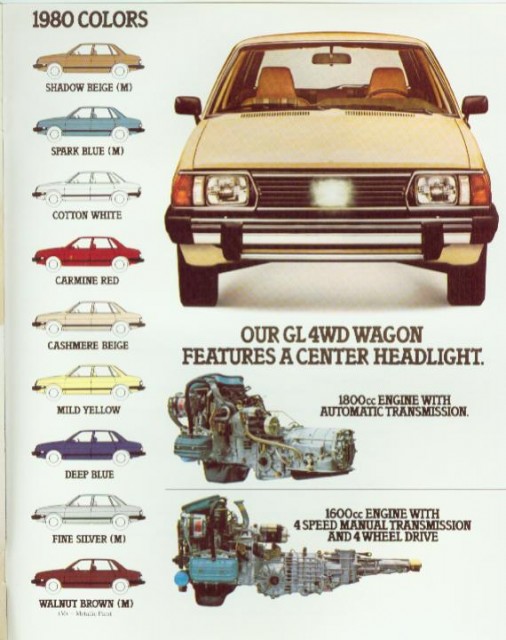 A few months ago we embarked on a dusty pilgrimage to an Inland Empire junkyard. We were in search of a motor mount for a 1986 Toyota Cressida, but accidentally found enlightenment instead.
After trudging through the umpteenth corridor of sun-baked Camry skeletons, we caught a glint of chrome bumper. It was attached to a Subaru GL. Most items of value had already been plundered by earlier treasure hunters, but we were drawn to an emblem depicting the constellation Pleiades.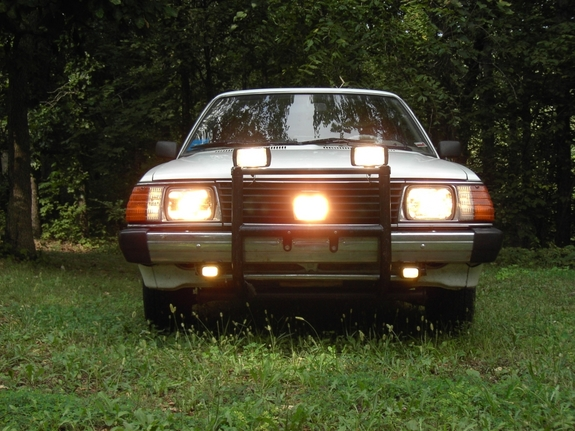 With a light a tug the creaky door swung open, revealing the elusive Third Eye. Hindus and Buddhists call it a symbol of enlightenment. Occultists call it a doorway to the inner worlds and higher consciousness. Subaru calls it a Passing Light.
It was a rare option on early GLs and BRATs, from 1980-83 (though we're not a hundred percent on the dates), and is sadly practically extinct in modern times. Under normal circumstances it'd be camouflaged by the grille. We thought about taking it but opted not to disturb its weary cyclopean gaze. Perhaps a true Subaru owner has since plucked it, so to speak.