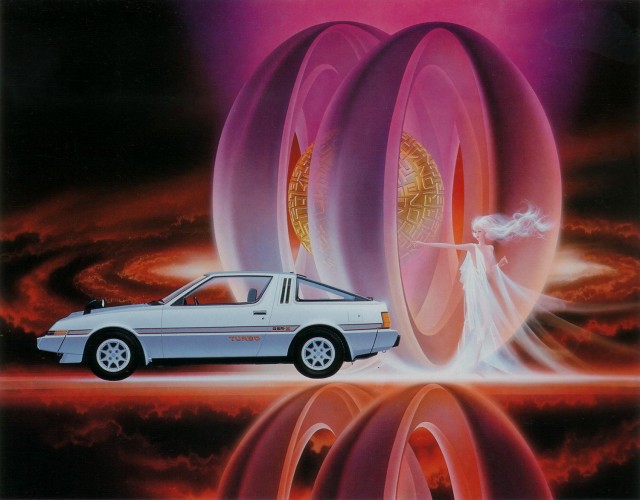 It must be art week here at JNC. Having visited the tranquil papercraft of Ohta Takashi, we shall now blast off in a spaceship shaped like an electric guitar to the world of Shusei Nagaoka.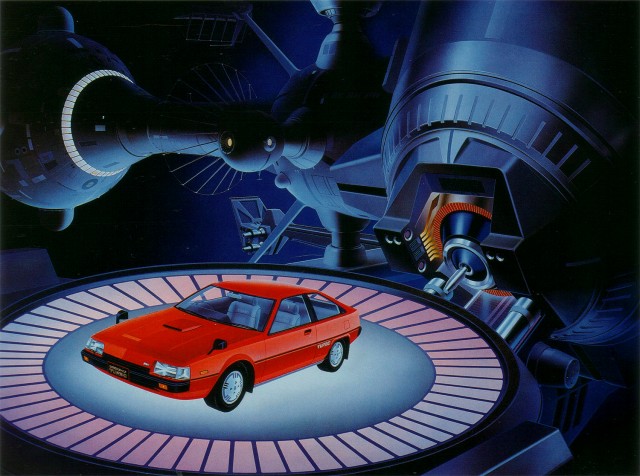 Remember how, in the 70s, it was mandatory bands to release at least one album cover depicting the group in some state of interstellar travel? Japanese artist Shusei Nagaoka was one of the top illustrators in this genre, launching musical acts like ELO, Deep Purple and Earth, Wind & Fire into deep space.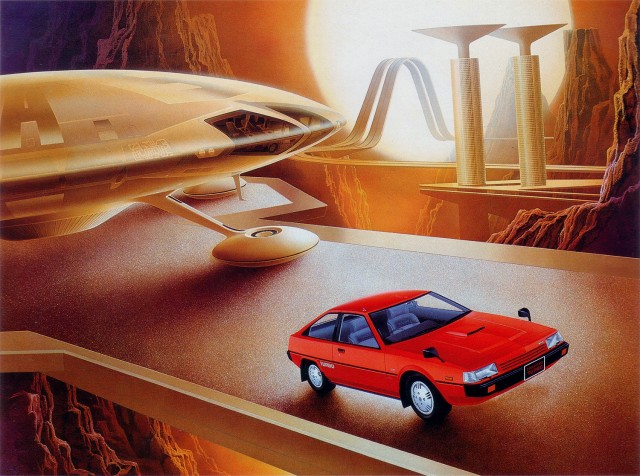 In 1984, Nagaoka turned his pen to a series of ads for Mitsubishi Motors, and thus these images — of a Mitsubishi Cordia serving as intra-space station transportation and a Mitsubishi Starion GSR-X parked beside a ghostly space lady on the Milky Way — were born. Far out!
All we know is, we need Nagaoka to draw our team standing atop giant JNC logo flying through the cosmos. If someone can make that happen, we'll perform a rousing rendition of Boogie Fever.
Works in order of appearance:
Birth (for Mitsubishi Starion GSR-X), 1984
Station (for Mitsubishi Cordia XP), 1984
Bridge (for Mitsubishi Cordia XG), 1984
[Source: Pink Tentacle (some images NSFW)]