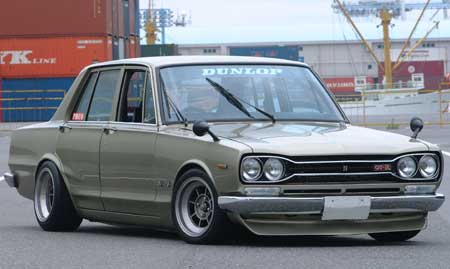 Picture it: you're cruising along in the Shiz behind the wheel of a rented kei car, minding your own business in the slow lane. It starts as a faint buzz. Within moments, the sound multiplies into a chorus of side draft carbs running in triplicate as a swarm of vintage Skylines rips past. You've just been buzzed by the Shizuoka 70s Street Fighters.
We've seen some members of this crew in person, slinging their gorgeous machinery around Fuji Speedway in the pouring rain at the Time Machine Festival. But then Racer86 had to go and dig up their website. Now Sir Freaksalot and I are dehydrated from persistent drooling over the hakosuka sedan on Hayashi Streets shown above.
Four-doors not your style? How 'bout a raked Kenmeri?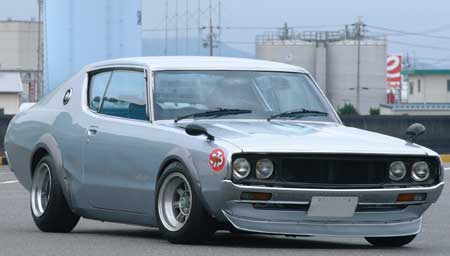 Hakos always seem to be silver or white, but this proves anyone can wear black.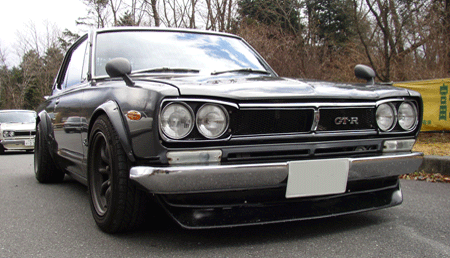 See the rest here. There's not a dud in the bunch.