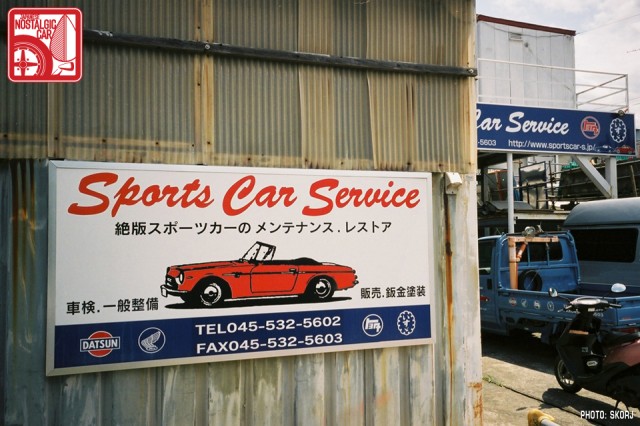 Nestled in the sleepy, semi-rural outskirts of Yokohama is Sports Car Service, specializing in the repair and maintenance of nostalgic cars. Recently a friend needed to get an old rotary prepped for shaken, Japan's roadworthiness inspection, and we tagged along to gape. 
As the friendly shacho, Seki-san, looked over our compadre's Mazda Cosmo Sport we ambled around the shop, taking in all the sights of a well-used Japanese garage. The place was overflowing with parts, tools and random tchotchkes like Miyazaki's own version of Wangan Midnight.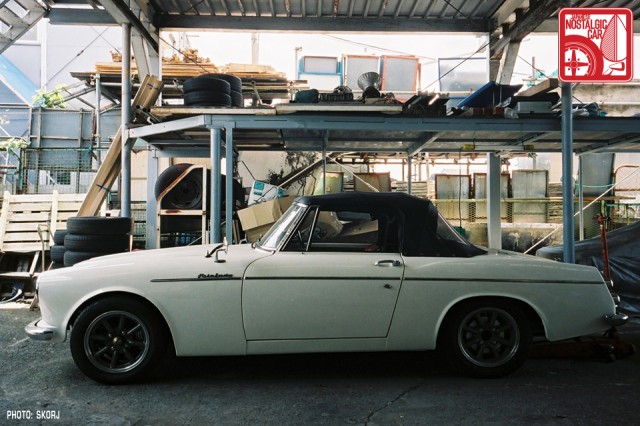 Although it seems like it's been around for ages, Sports Car Service has only stood at this site in Kamiyamoto, Aobo Ward since spring of 2010. Seki-san was forced out of his previous location about 20 minutes away due to an eminent domain expansion of the Nakahara Highway.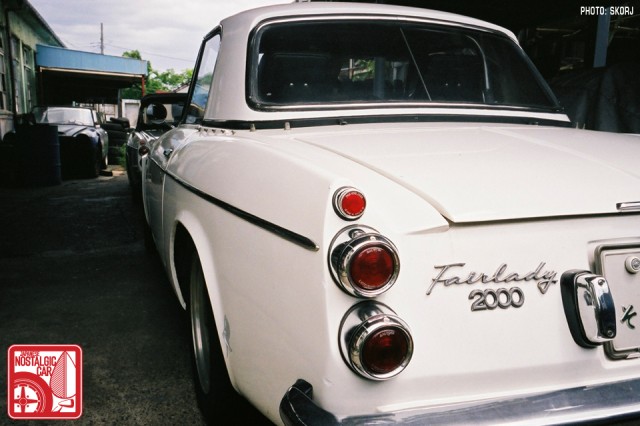 The white Fairlady appears to be Seki-san's personal ride, as it's the only car other than our Cosmo that looks to have moved in recent memory. A Datsun roadster is featured prominently in the shop logo but SCS looks after any car that is, as Google charmingly translates, "out of print."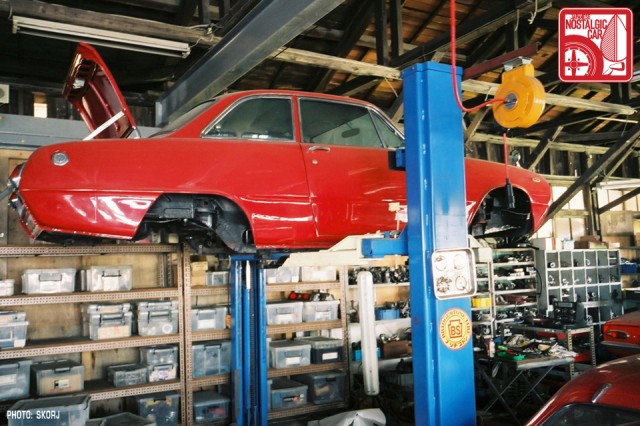 Inside the garage a mid-restoration Isuzu Bellett hung in midair. Seki-san is "versatile in being able to fix old sports cars, not only with OEM parts but with ingenuity." And though he specializes in big mechanical overhauls — engine, trans, diff — but also does paint and and even vintage race car construction.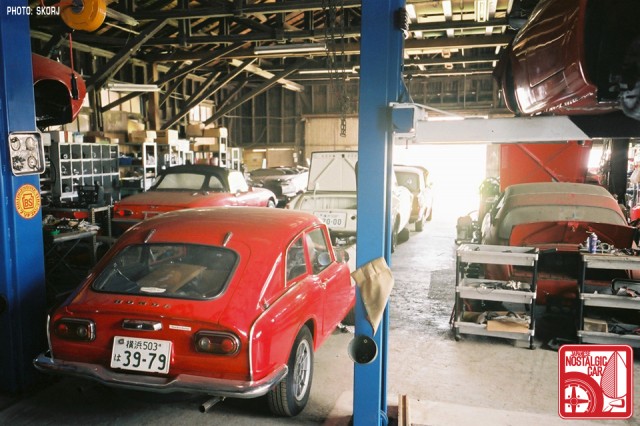 Apparently, parts of the garage structure are built from reclaimed timber from the Meiji Era. Seki-san says the wooden rafters have been standing since 1945, though it's entirely possible something may have been muddled in the translation.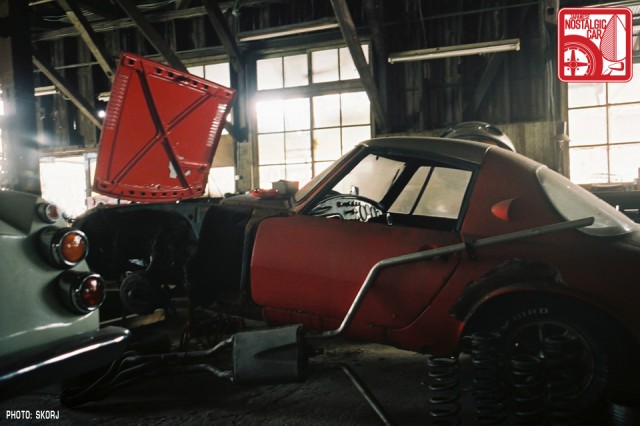 Just look at this place. It's positively brimming with Showa Era nostalgia. If the that yotahachi was shinier, this could justifiably have been mistaken for a scene from 1965, or at least Always: Sunset on San-chome.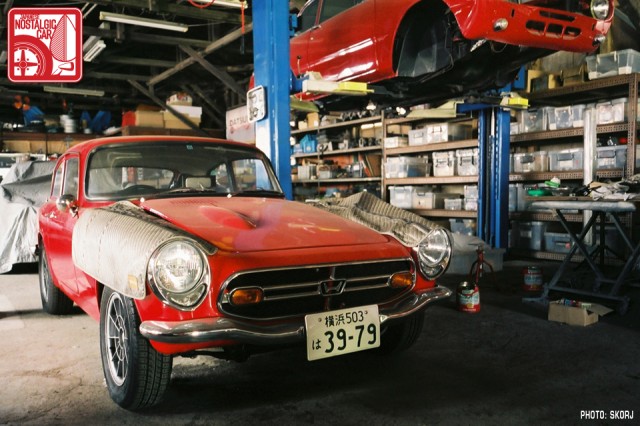 Despite the many projects in progress, SCS appears to be mostly the operation of one very dedicated man. It's open all hours to suit the needs of the local nostalgic sports community — nights, Sundays, it doesn't matter. Sections of the shop were damaged in a recent typhoon, but Seki-san didn't let that stop business.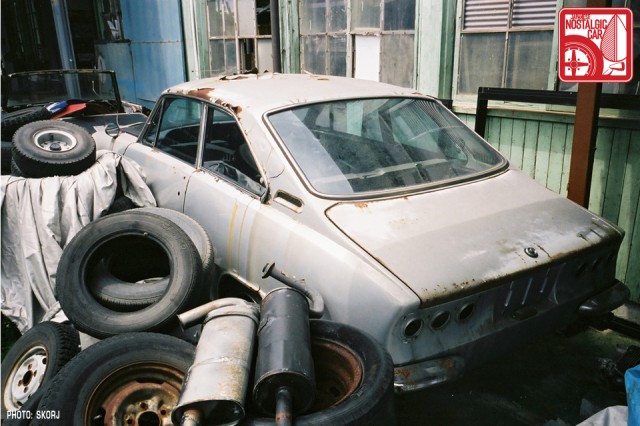 Unlike our friend's Cosmo Sports, this Isuzu Bellett 1600GT fastback was not about to get a registration sticker any time soon. Every shop has a corner like this — junk to the Japanese, but probably something we in the rest of the world could desperately use.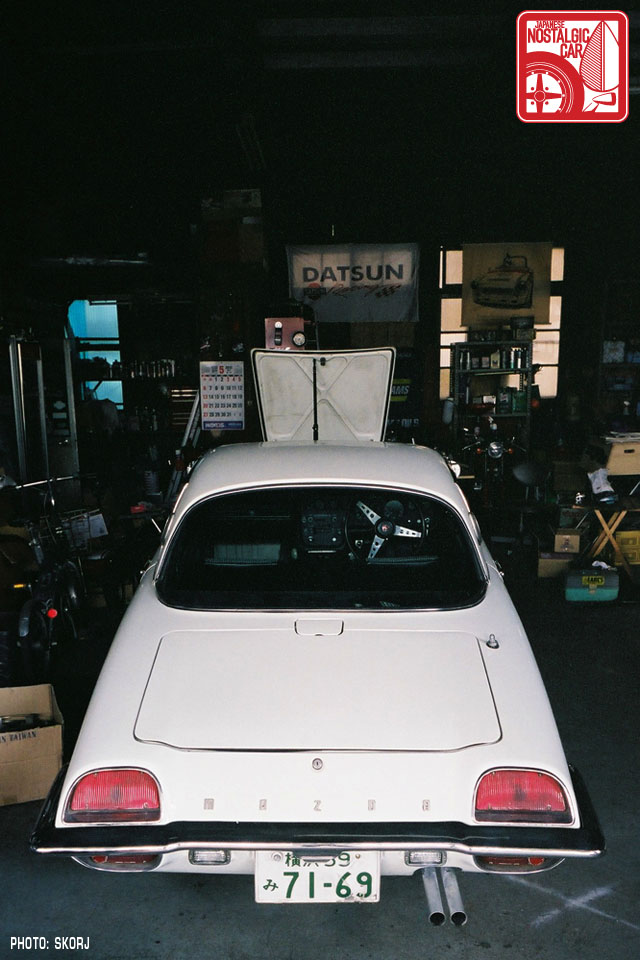 Unlike on new cars, it seems classic car shaken are allowed a little leeway. Not officially of course, but it's likely to be allowed out with too-wide wheels, dim headlamps, and a few other issues. In the end, the Cosmo Sport needed only some oil line swaging to stop a slight leak.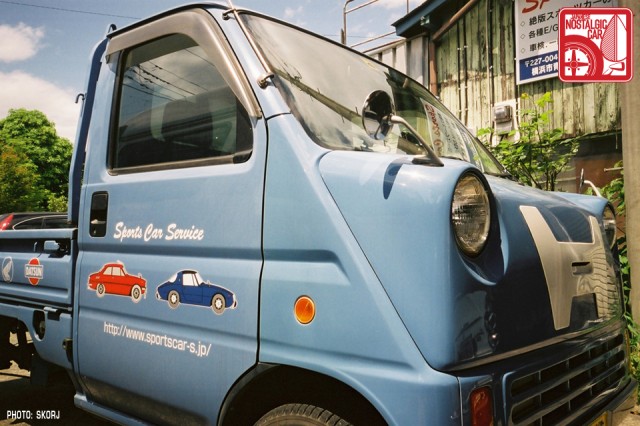 Before we bid farewell to Sports Car Service, we had to inspect the shop truck. It may seem like a Honda T360, but look closely. It's actually a newer kei truck with a T360 front end grafted on. Brilliant! You can't not love a garage like this.
Photos by Skorj. You can see more of his work at Filmwasters.