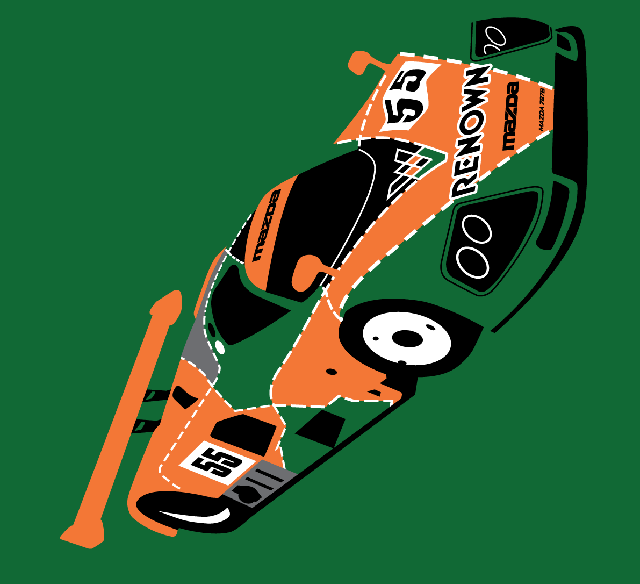 Orange and green. For Mazdafarians, the colors instantly evoke the livery of the Mazda 787B. You know the history — the 700-horse monster was the first and only Japanese car to win outright at the 24 Hours of Le Mans, and the only non-piston car to do so. Mazda entered three 787s, but only the winning #55 car wore Japanese clothing company Renown's over-the-top warpaint.
For SevenStock this year, JNC is honoring the 20th Anniversary of this legendary feat. Our tribute shirt will have orange ink over green fabric — look closely, there is no outline — and with three color screens it will be our most complex shirt yet.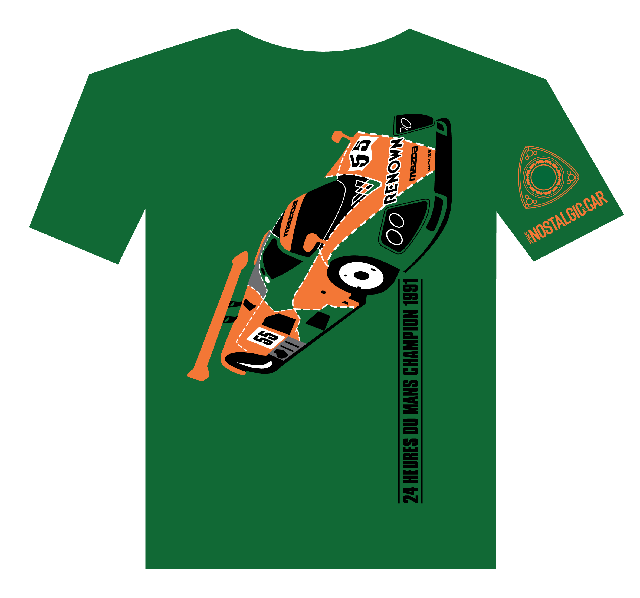 For accuracy, we modeled the rotor on the sleeve from the actual rotor of the 787B's R26B. Our tribute will debut at SevenStock this Saturday and then be available in the JNC Shop after the show.
We've shown the following video before, of the 787B doing a demo lap at Sarthe Circuit before the 2011 Le Mans, but the symphony of that four-rotor motor is too good not to share again. And for a mind-blowing experience, check out some of Renown's trippy Mr. Sparkle-esque commercials.