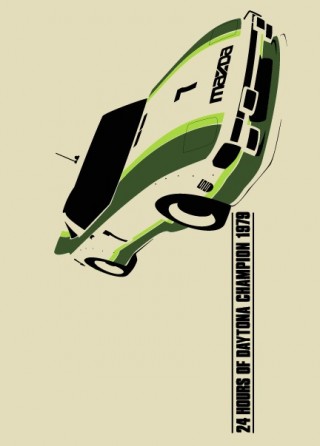 Last year at SevenStock JNC debuted "LeMans" in honor of the 20th anniversary of the Mazda 787B's historic win at the French enduro.
This year we follow it up with "Daytona," the second in the series, celebrating the Mazda RX-7 that won its inaugural race in IMSA's GTU class at the 1979 24 Hours of Daytona.
The car, driven by Yoshimi Katayama, Yojiro Terada and Takashi Yorino, was the first the RX-7 in a long line of successors that went on to dominate the IMSA league. By the time the series came an end in the early 90s, Mazda had won over 100 races, becoming the winningest marque in IMSA history.
This year saw the release of our Hot Wheels X JNC Mazda RX-7, which was inspired by this car. That subsequently led to a life-sized RX-7 by JDM Legends and Brandon Ozaki inspired by the Hot Wheels. It's been a fantastic year for JNC and Hot Wheels, so this is our thank you to the fans.
As always, we will debut the shirt to SevenStock attendees first. We will add it to the JNC Shop after the show. See all you Mazdafarians on Saturday!