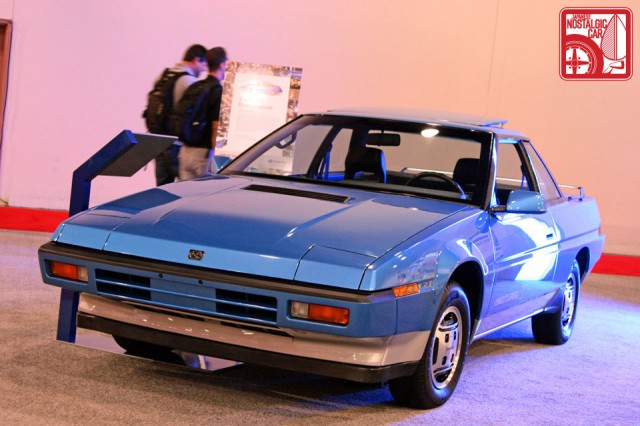 We were excited to show you some modified nostalgics debuting at the aftermarket circus that is SEMA, but it can be even more rewarding when manufacturers bringing out classics from their own collections.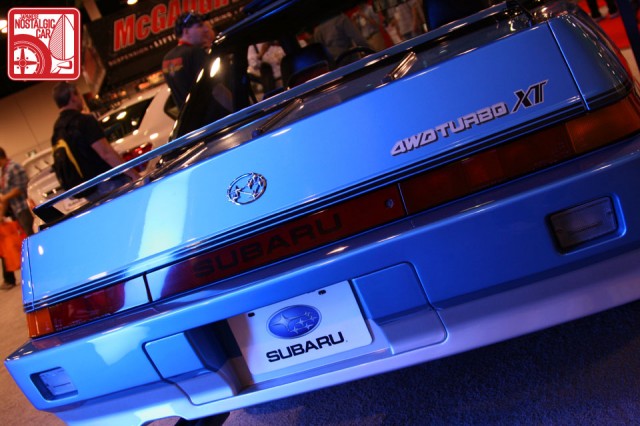 Fuji Heavy astounded onlookers with their meticulously restored 1986 Subaru XT. Better yet, this particular one was the pinnacle of 80s gadgetry with 4WD, Turbocharging, and Electro-Pneumatic height control.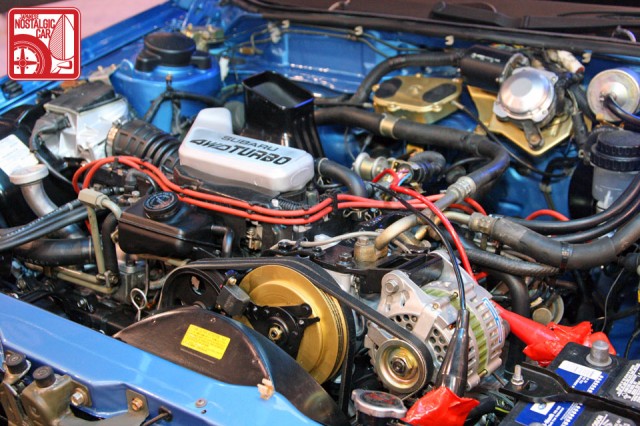 Subaru spared no expense with a full rotisserie rebuild, but confided that even they had a difficult time finding all the parts needed.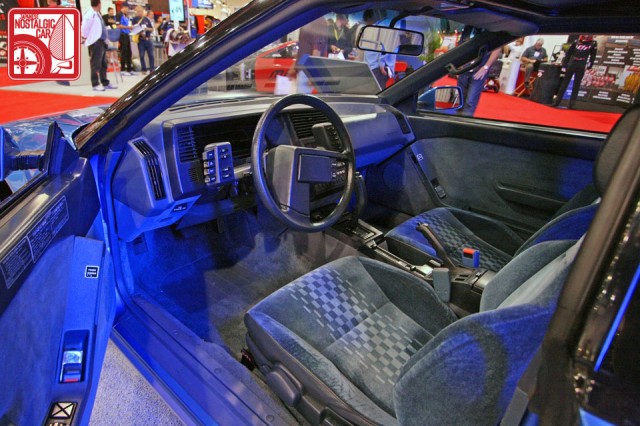 The cockpit was lifted straight out of an X-wing fighter. This could very well be the nicest XT in existence. More pics in the gallery below.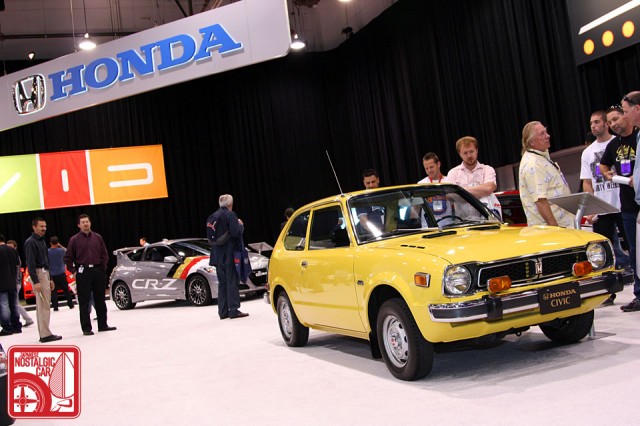 Honda was heavily promoting the new 2012 Civic, but showed where it all started with a 1975 Civic CVCC.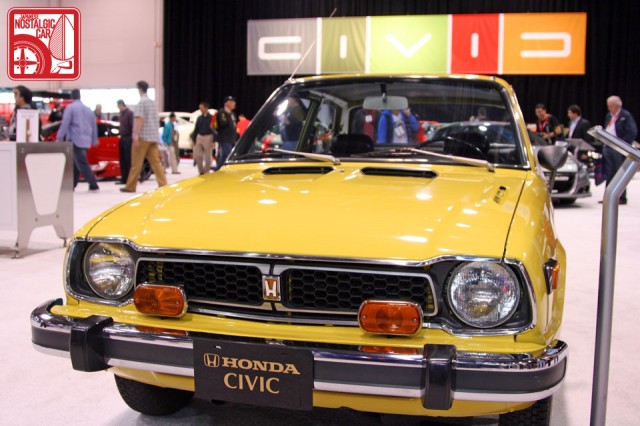 The Civic CVCC was the first car to pass the strict 1975 emissions tests without the use of catalytic converter. Interestingly, it was still perfectly OK to spew remnants of leaded fuel into the atmosphere.
We haven't be huge fans of the new Civic, but we highly approve of the Bisimoto Civic Si Coupe. Bisi Ezerioha is well known for his insane, 700hp EF Civic Wagon turbo, and tells us that the new K24Z7 takes forced induction quite well. Amazingly, he built this 1000hp track demon in one month.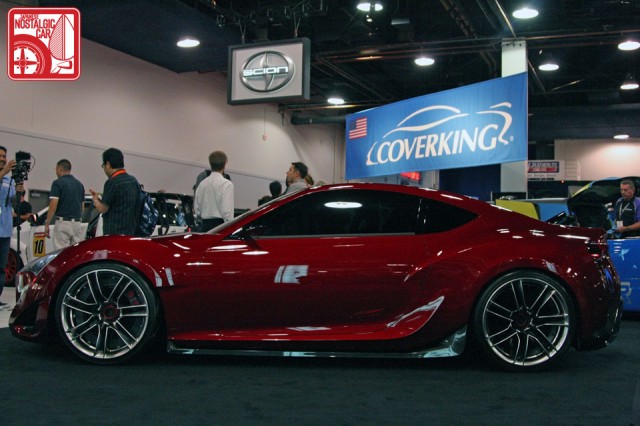 Scion showed of the insane FR-S Concept based on the Toyota FT-86. Pictures do not do this car justice. It's about the size of a MX-5 and will reportedly have the lowest center of gravity of any production car.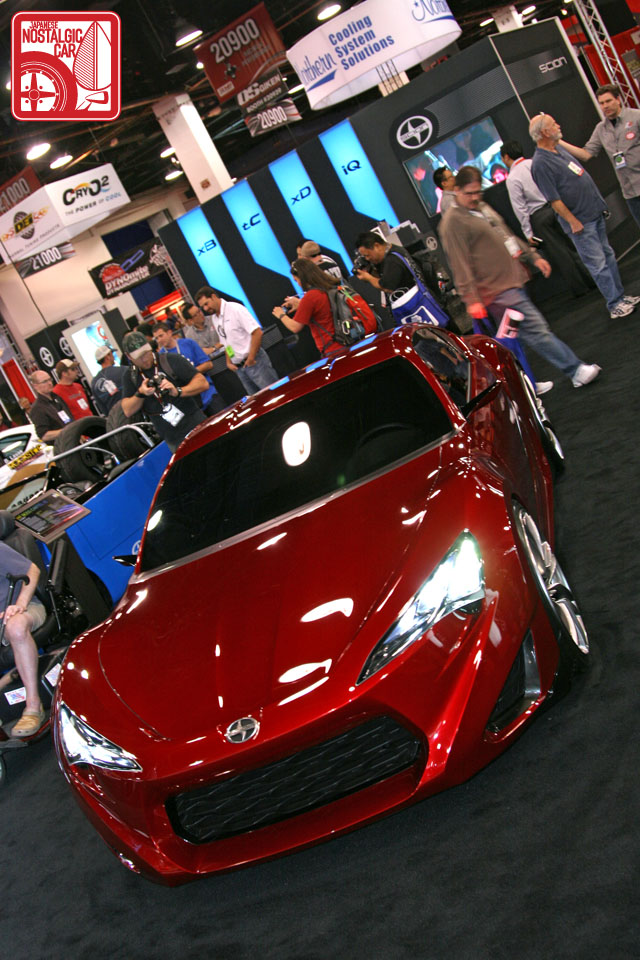 It has a tremendous amount of road presence in person. It was also designed with enough cargo space to carry four track tires if you fold the rear seats down.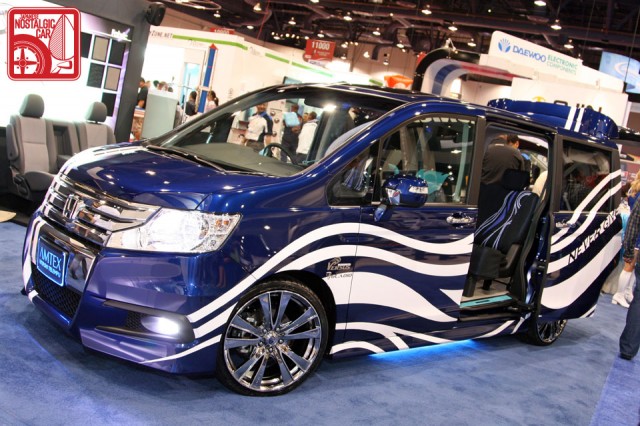 We also stumbled upon the booth for Hayashi Telempu. a Japanese supplier of interior fabrics to Nissan, Toyota and other OEMs. They've been around since 1910 so we inquired if there was any extra vinyl for a first gen Celica lying around. Sadly, they said they only keep any given stock around for about 10 years.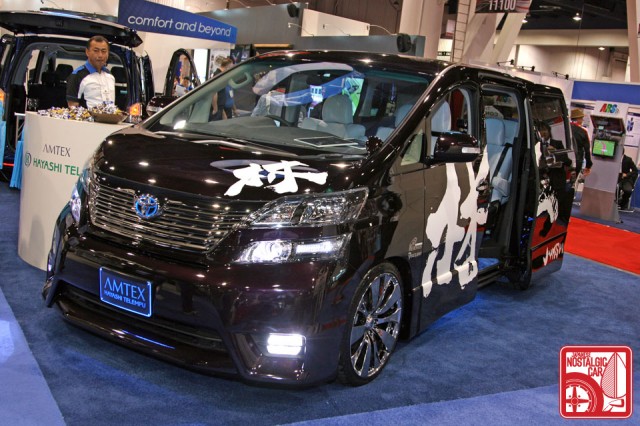 They showed an imported JDM Honda StepWGN and Toyota Vellfire. Such VIP vans have largely replaced FDs and Supras on Tokyo streets as the customized ride of choice. Maybe cars like the FT-86 will change that.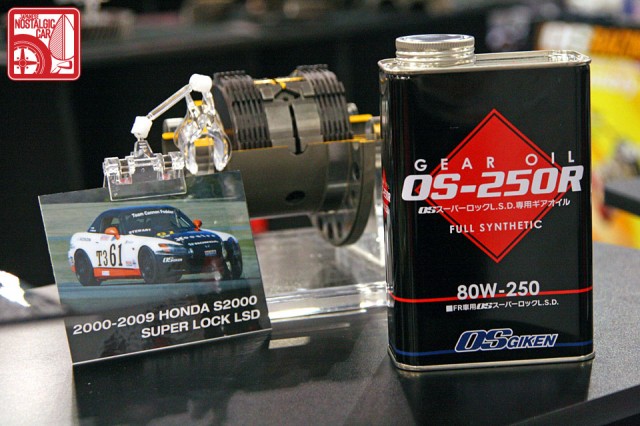 If we could we would line our whole garage with tin Japanese cans, like that of OS Giken's differential oil container.
Mazda wowed attendees with the classic 1967 Mazda Cosmo Sport, which can still attract the ladies despite the fact that it's pushin' 44.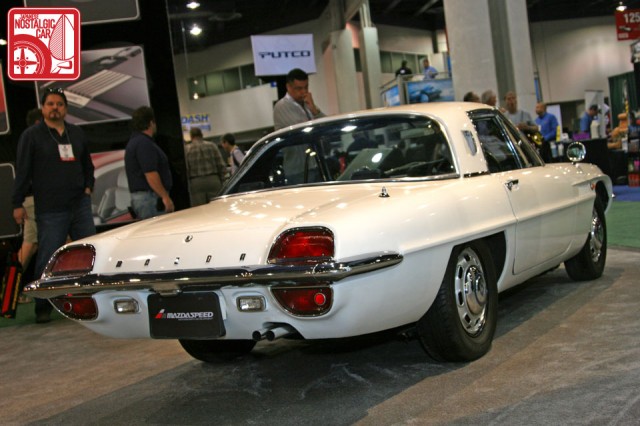 "That's a Mazda!?" was often heard from passers by.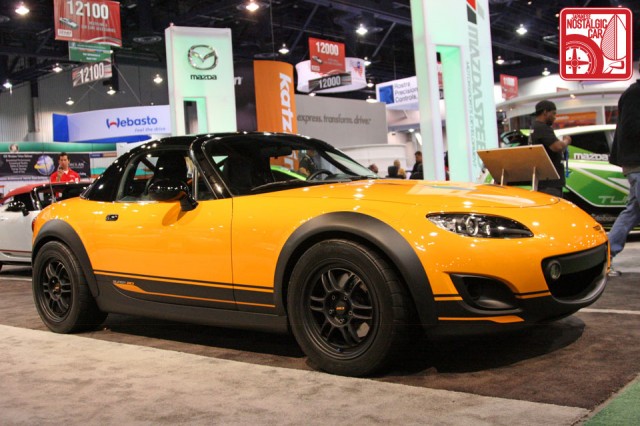 The Mazda MX-5 Super20 was built to commemorate 20 years of the Miata. Equipped with a supercharged Cosworth motor, Racing Beat headers and Enkei RPF1 wheels it was meant for the track. We'd sure like to see it go up against that FT-86.
Rounding out the Mazdaspeed booth was the 1991 IMSA GTO championship winning FC RX-7. It was very encouraging to see Mazda promoting their heritage of Zoom Zoom. We've been pushing the OEMs to do so for years, and it was great to see so many Japanese automakers proudly displaying cars from their past, all independently from one another. Seems like they're at last seeing value in acknowledgement of their histories.
Photos by Dan Hsu