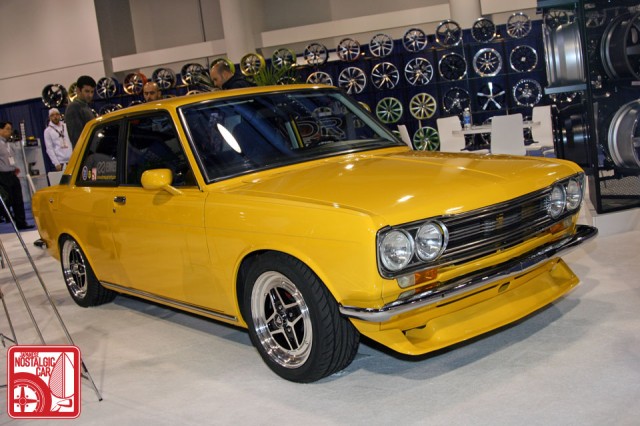 SEMA is all about the vast automotive aftermarket, from the tallest donk to the lowest drift machine. One category that has been notably absent is the Japanese nostalgic car, but things are moving in the right direction. One of the pioneers of bringing old school flavor to the biggest car show in the world is Enkei Wheels.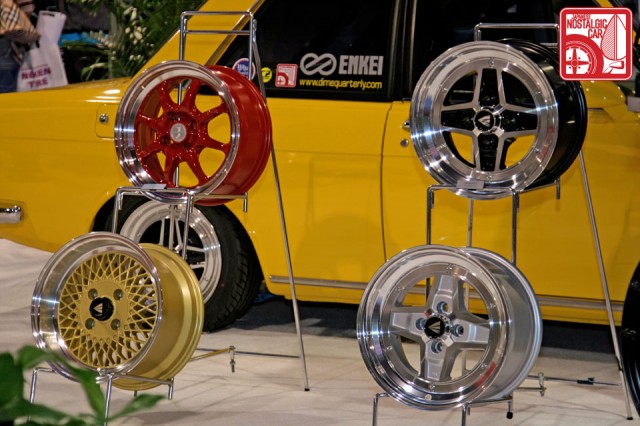 As we previewed yesterday, this year Enkei displayed Sebastian Hill's mean yellow Datsun 510 to show off the lastest wheel in the Classic Series, the Enkei Apache II. These are 15 x 7 +38 fitment in black, but they also come in a sexy 15 x 8 +0 with a silver finish.
Just a few booths away at XXR Wheels was Jeff Rodriguez's sinister Toyota Celica Liftback. It was wearing a brand new design that has yet to be named. All we were told is that it would come in 15 x 8 +0 and 16 x 8 +0.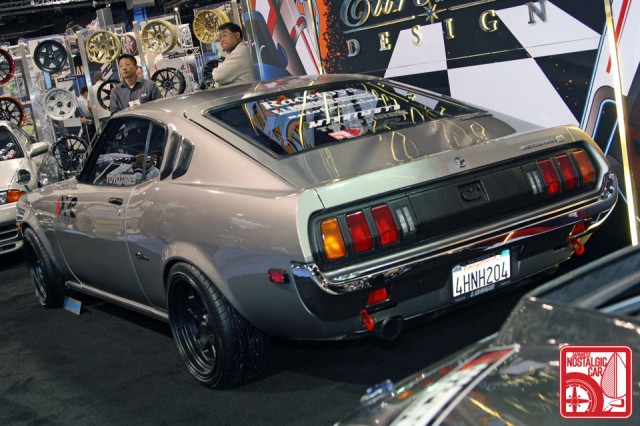 This car turned tons of heads, thanks to the sleek gray color job by SoCal paint legend PJ Bonifacio.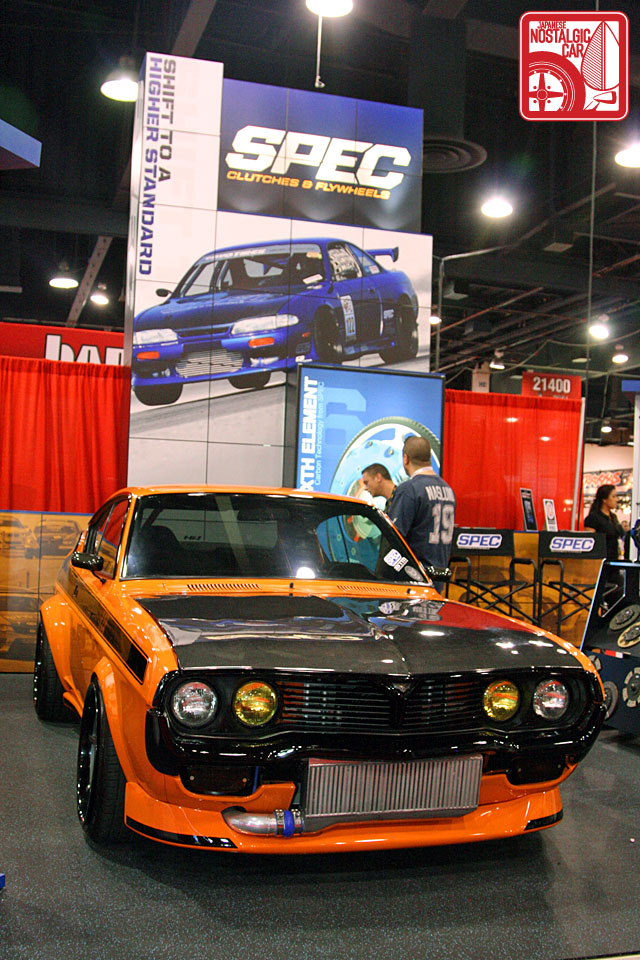 Spec Clutches had the Ranz Mazda RX-4 at their booth. Because it was completely debadged and had an Lexus IS 300 drivetrain, no one knew what it was. Opel? Escort? Vega? Only about three people got it right.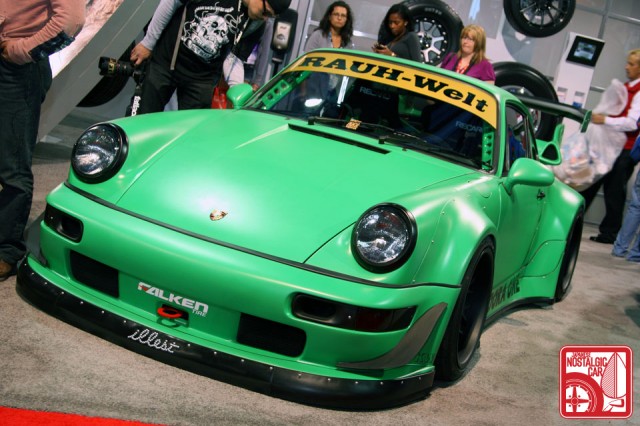 At the Falken Tires booth was one of two Rauh Welt 911s at the show. The Japanese Porsche tuner's American debut got a lot of attention. Turaichi shakotan stance, bolt-on fender flares, and insane wing-on-wing action give this ass-engined Nazi slot car some far east flair.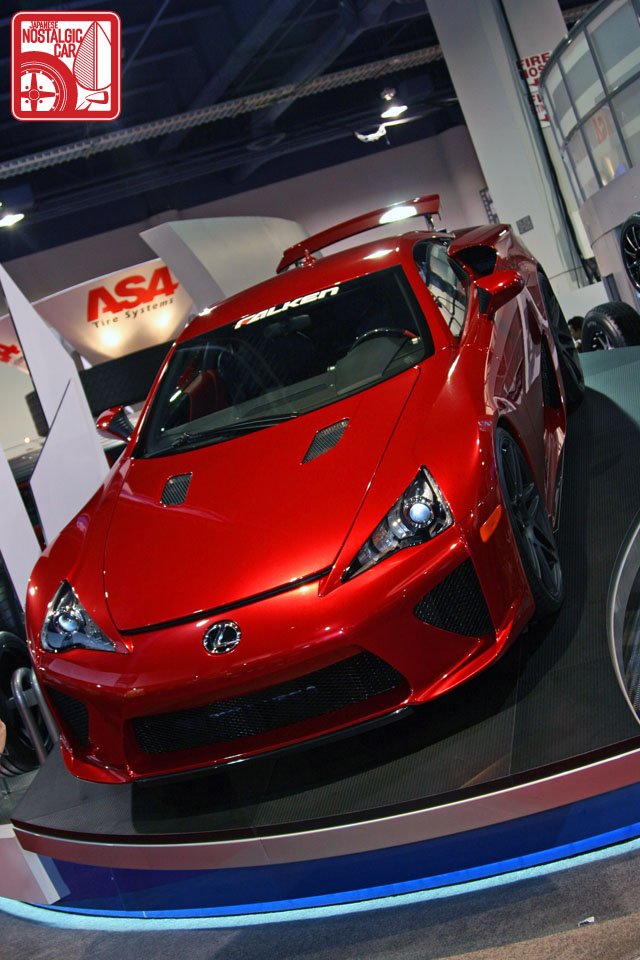 Next to the green Porsche was Toyota's Lexus LFA supercar in a shade of dark red we've yet to see. Makes us wonder how a 2000GT would look in this shade. Hmmm…. we'll stick to Pegasus White.
Last and very least, there was this abomination. We did say SEMA had all types of aftermarket parts, right?
Photos by Dan Hsu