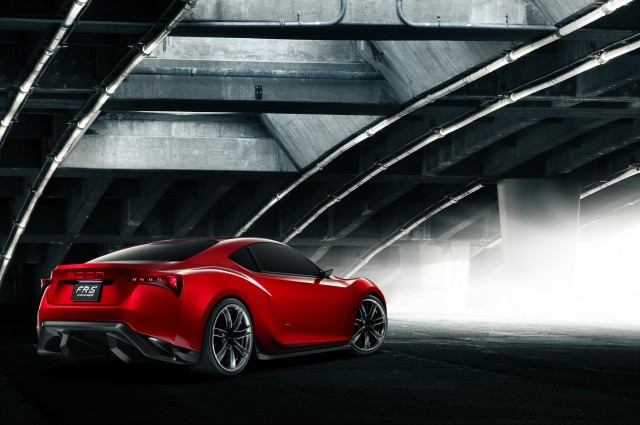 Yes, it's a Scion, but who cares? It could be called a Toyopet and it'd still be downright sexy. Hot. A stunna. Unveiled in New York today, the Scion FR-S Concept is infinitely sleeker and more purposeful than the Toyota FT-86 Concept II that was shown last month in Geneva. Casting off extraneous plumage such as spoilers, LED banks, and more venting than your catty girlfriend on a bad day for a no-nonsense FR sports profile, Toyota's born-again AE86 hits the mark on the head and cracks its skull wide open.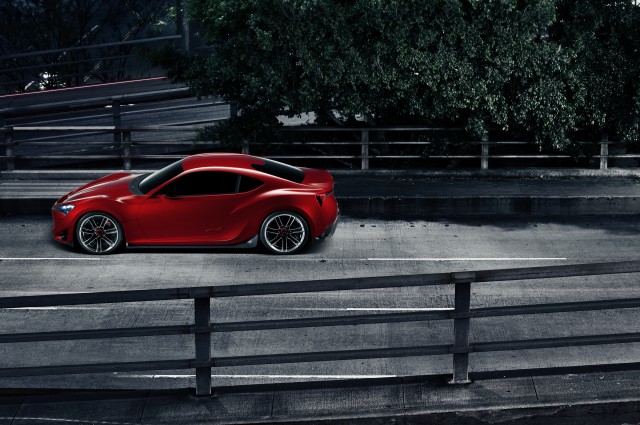 It doesn't matter that under its long hood is a longitudinally mounted Subaru flat four. The 2.0L boxer has been tweaked with Toyota's D4-S direct and port injection system so it's not a simple drop-in. The increased horsepower and torque is funneled through either a six-speed manual or paddle-shift automatic, and a limited-slip diff.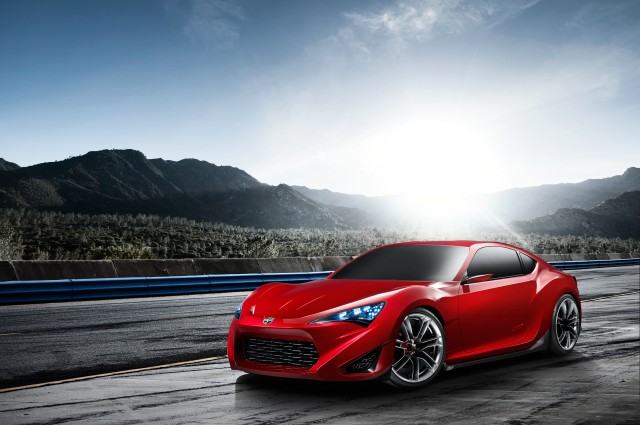 At the unveiling, Scion VP Jack Hollis made references galore to the sports cars of Christmases past:
Now before I get too far into where the FR-S Concept COULD go… it's important to know where it comes FROM.

The definition of the word scion… as you already know… means to be a descendant of… or an heir to. Well… the FR-S is an excellent example of that definition. Toyota's lengthy history of performance cars and racing heritage trickles down into the overall design of the FR-S…just one of the benefits of being in such a great family.

You're probably already pretty familiar with cars like the Toyota 2000GT… the MR-2… the Celica All Trac Turbo… and my personal favorite…the Supra Turbo.

The FR-S Concept… however… is most closely related to… and really inspired by… the AE86 Corolla…known by its true fans as the "hachi-roku…" which means 8-6 in Japanese.

The AE86 didn't rely on brute horsepower… but instead a remarkable combination of a lightweight design… manageable power and great balance. It made its way into almost every genre of racing from grip to drift… and from the circuit to mountain roads.

Although this concept arrives here more than 25 years later… and doesn't share a single common part… the spirit and the heritage of the AE86 has trickled down into every single detail of this FR-S Concept. The goal was to create an authentic rear-wheel drive sports car… with compelling style… exceptionally balanced performance and handling… flexible utility… and surprising MPG. I know the FR-S Concept will achieve all of that.
Ha, they said the word "hachiroku." If this is the opening salvo in Akio Toyoda's charge to return the company that his grandfather founded to its performance roots, Toyotaku will follow him to the ends of the Earth.
UPDATE: Now with video.

Images: Toyota