Being environmentally friendly doesn't mean you need to drive a car shaped like a lozenge. The JFE Engineering Corporation in Japan has converted a Datsun Fairlady Roadster to run on electrons. Here it is taking part in an EV car challenge at Tsukuba Circuit.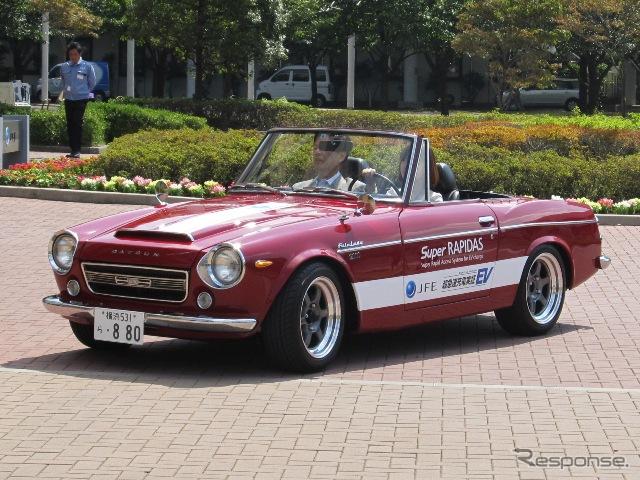 Underneath its classic shape is an electric motor producing 40 to 100 kilowatts (54 to 134 horsepower). Unfortunately, a trunk full of batteries weighs the car down to a total of 1130kg (2490 pounds), or 220kg more than the dead-plant-burning Fairlady Sports 2000 on which it was based.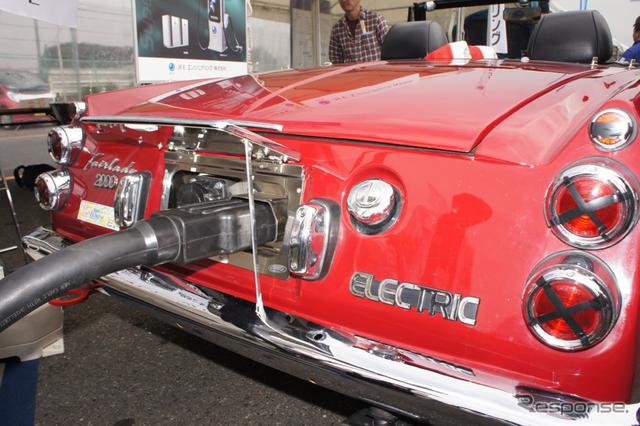 The prototype was built to demonstrate JFE's rapid charging system, which can recharge 50% of the battery's capacity in 3 minutes, and 80% in 8. Its range of 333km (207 miles) is at least twice as good as Nissan Leaf. That's actually pretty impressive, for a car designed with zero wind tunnel input.