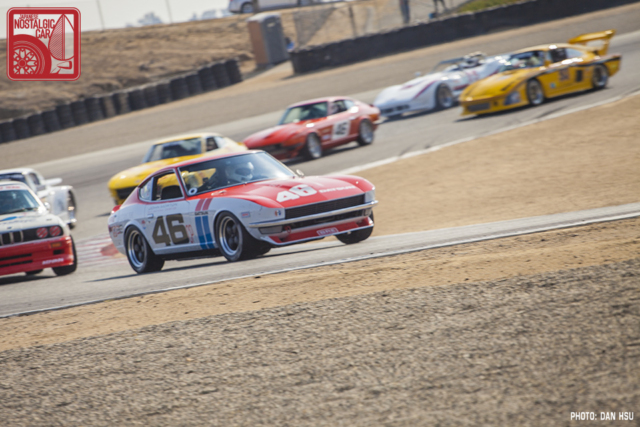 We cannot overstate the importance of this year's Rolex Monterey Motorsports Reunion. It the first time a Japanese carmaker was celebrated as the featured marque since the event's inception in 1974, and Nissan's brought a tremendous display of racing heritage, but an even more impressive showing came from the legions of privateers, drivers, and crew who raced Datsuns in period. It was the largest gathering of historic Nissan race cars in North America, and a feat that almost certainly will never be repeated in our lifetimes.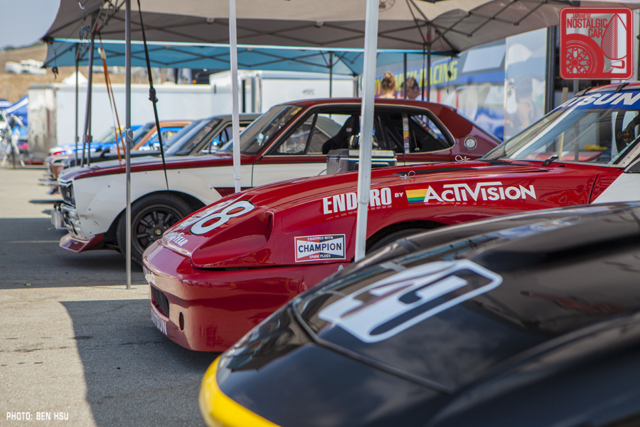 Over 60 cars came from across the continent, primarily Z, 510, and Fairlady Roadster models, with the occasional 610 and 710 thrown in. Most of these cars actually raced in the 1960s and 1970s, just as Nissan  took the first steps to establishing itself outside of Japan.
Back then, the way to do that wasn't with fancy gadgets or a giant pile of horsepower that most customers would never use. The answer came in racing — either the cars won or they didn't. At home, Nissan was known for its stunning mid-engined racers and fearsome GT-R touring cars, but few on this side of the Pacific knew of those. And with memories of World War II fresh in the minds of many Americans, Nissan had a tough road ahead.
By now, JNCers are no doubt familiar with the stories of Peter Brock, John Morton, Bob Sharp, Paul Newman and how they pioneered the idea of racing a Japanese car against the established European greats. However, there were dozens of privateer teams that raced alongside BRE and BSR, winning not just races, but the hearts of young car enthusiasts across the country.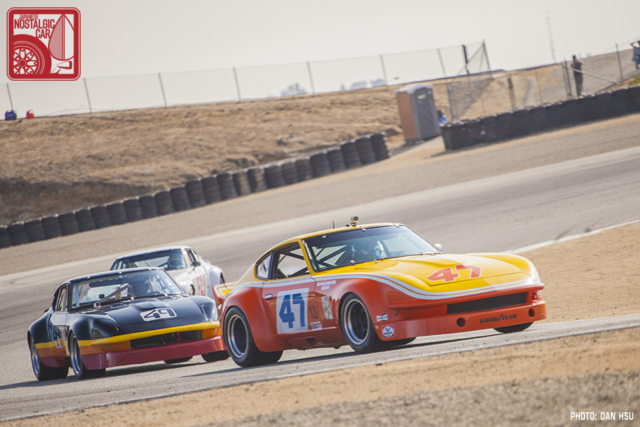 These racers helped make Nissan what it is today. Over the years some of the cars have changed owners, some have been wrecked and rebuilt, and some, amazingly, have survived in tact. All are an indelible part of Nissan and Japanese motoring history.
This event marked the first time many of the old timers saw each other in decades. Take, for example, the story of Frank Leary. Forty years ago, the privateer won the 1978 IMSA GTU race at Laguna Seca behind the wheel of his white and green Frogline Racing 240Z. Sadly, Leary died in a plane crash in the late 90s. After the Nissan marque announcement, owner Jake Tesch knew he had to prepare his car in time for the prestigious event. A four-month build commenced, building his car as original as possible, down to the sway bar shims made of beer cans.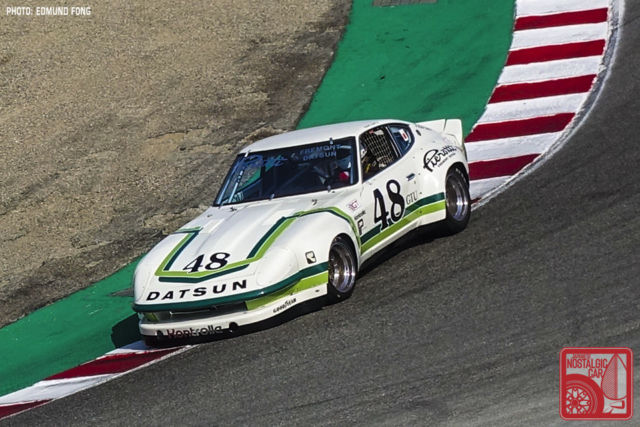 Leary was a local from Mountain View, California and beloved among those who remember the 1970s racing scene. Members of Leary's original crew and family flew out to see the car and support his memory. "I got chills when I saw the car entering the track," said one Laguna Seca corner worker. Jake and I traced down Leary's son Mark and crew chief Ed Mills, and invited them to the RMMR. As the original crew members sat in the Z and started it, tears welled up in their eyes. It was an poignant homecoming for many, and an important reminder of why these legacies must be kept alive.
It's impossible to relay all the stories that filled the event here, but the week was filled with emotional reunions and living history. There was Ed Wheatley's O'Hara Datsun 510, a legit machine that's been racing since 1969, a couple years before the BRE 510s. There was the black and orange Fairlady 2000 driven by Tim Arnett, one of the winningest Datsun roadsters in history. There was Tom Dockery's blue and silver 510, practically unrestored and sitting just as it did when it raced in SCCA B Sedan throughout the 1970s and 1980s.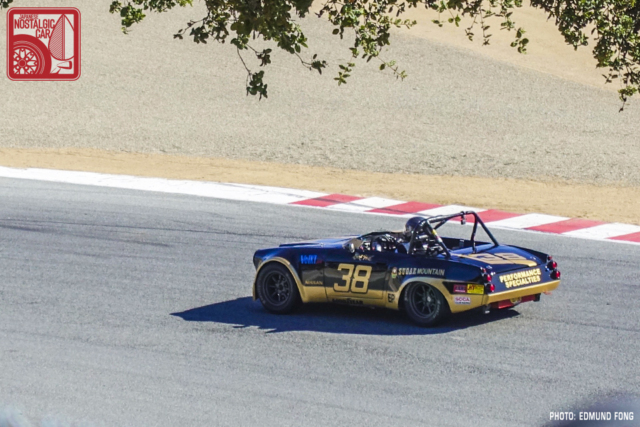 Mike Anderson's roadster was once raced by Rock Vest, who in turn was mentored by Jim Fitzgerald, the winningest driver — primarily in Datsuns — in SCCA history and friend of Paul Newman. The car was successful all the way into the 80s and early 90s, and arrived at the RMMR fresh off a four-month restoration.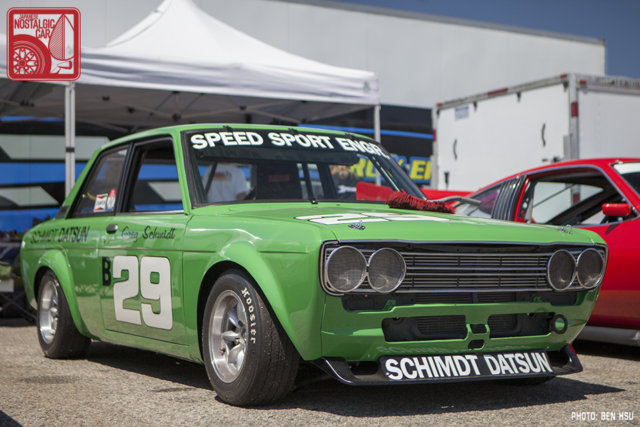 The owner of the green Schmidt Datsun 510, Bill Ockerlund, is very well known and regarded in racing community and owns a who's who of historic Trans-Am cars: Mark Donohue's AMX Javelin, Parnelli Jones' 1968 Mustang, Dan Gurney's 1970 'Cuda, and the Horst Kwech Alfa Romeo GTV that John Morton beat with his BRE 510 at Laguna Seca in 1971 to win the 2.5-liter Trans-Am championship and cement Datsun's reputation as a force to be reckoned with.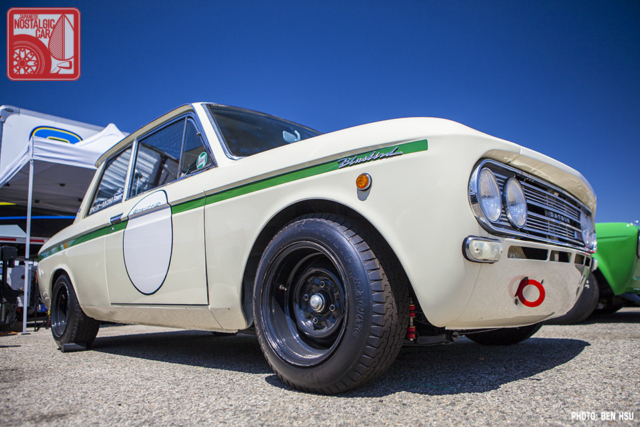 There was Charles Morgan's silver 280ZX, Troy Ermish's freshly restored class-winning B Sedan 510, a fleet of Zs, Roadsters and Skylines maintained by Z Car Garage, and Tom Neely's street Datsun 411 Bluebird SSS built by Auto Shiro in Japan and imported by JDM Legends.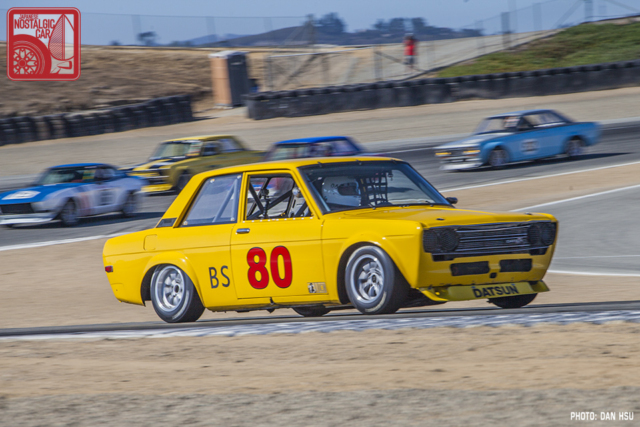 It was definitely the most Z-cars, 510s and Fairlady Roadsters that have ever populated the RMMR, and we've only begun to scratch the surface. So many of the original drivers, builders, and crew members had assembled; it was like the Avengers of Datsun racing, and we'll likely never get all these guys together in one place again. We'll have to save the rest for future stories, but like it said in the event's name, it was truly a motorsports reunion.
Bonus Images: