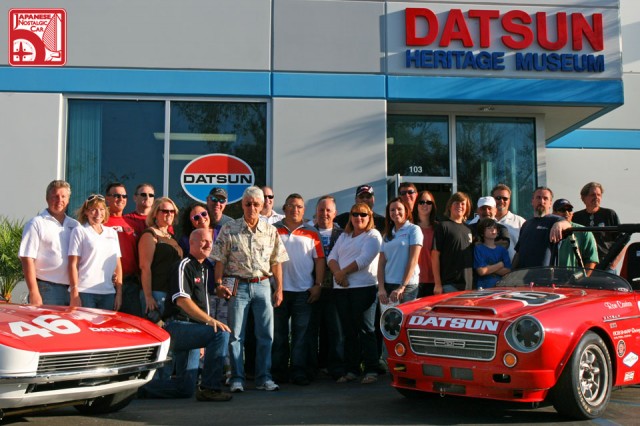 We interrupt our 2011 JCCS coverage to bring you some sad news. Fred Jordan, founder of the Datsun Heritage Museum, has passed away. UPDATE.

Anyone involved in the SoCal Datsun scene knows that Fred was truly passionate about preserving the history of early Nissans in the US. He was a manager at one of the first Datsun dealership in the US and as such was a life long pal of Yutaka "Mr. K" Katayama's. Fred was there for the ride as the brand grew from a tiny dealer in San Diego to a household name known in every corner of the country.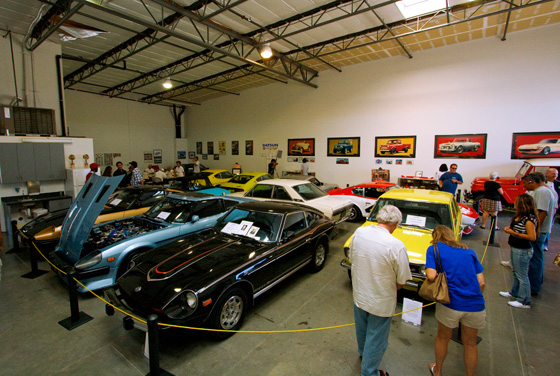 We've attended many DHM events, and Fred was always setting up video conference calls with Mr. K in Japan so he could see and talk to all the Nissan fans in the US. Although the museum was forced to close its doors recently due to hard times and Fred's deteriorating health, it was much loved amongst the Datsun community.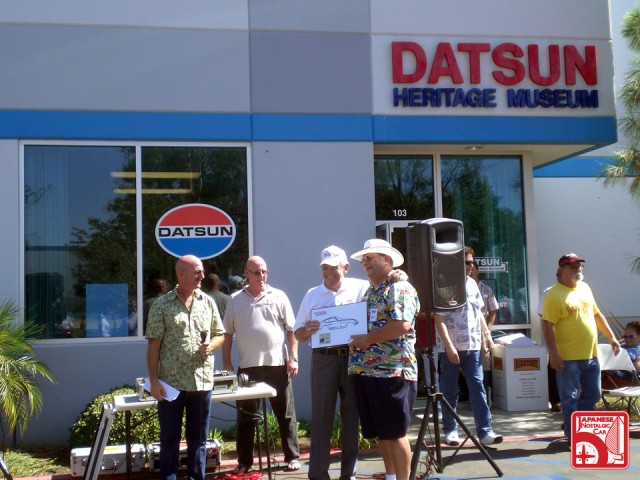 One of Fred's favorite cars was his flawless Black Gold 10 Anniversary Edition Datsun 280ZX (previous photo, left),  which he was always more than willing to talk about with a Datsun fan. That's him with his arm around a car show winner at the museum in the photo above. He's done many great things for the Datsun community but most of all he was a friend and will be missed. Rest in peace, Fred.
He is survived by his wife Betty, their daughter Sharon. For those who want to send condolences please contact Joe Hastie of the Z-Car Club of Inland Valley (joe at zcciv dot com).
UPDATE: A memorial Service for Fred Jordan is scheduled on Saturday, October 1 at 10AM at:
England Family Mortuary
27135 Madison Avenue
Temecula, CA
951-695-8555
In lieu of flowers, the family would appreciate a donation be made in Fred's name to one of the following charitable organizations:
A) The American Cancer Society
To donate by mail, simply complete this form and mail the form with your check to this address:
American Cancer Society
P.O. Box 22718
Oklahoma City, OK 73123-1718
You can also donate on-line at cancer.org or by phone at 1-800-227-2345.
B) Hope Hospice and Healthcare, Inc
29826 Haun Road, Suite 108
Sun City, CA 92586
951-679-8872
C) A charitable organization of your choice.