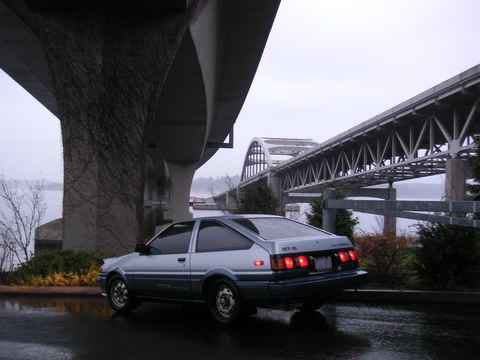 Today we received the most convincing news yet that Toyota is seriously considering a return to its rear wheel drive roots. We thank dear reader Buddy J, who informed us that an unnamed lead project developer at Toyota has contacted Moto Miwa, founder of Club4AG, to ask his readers what they're looking for in a revived compact sports car. If you haven't been keeping up with this saga, catch up via this post.
While it's clear that everyone would like to see a responsive, lightweight, RWD sports coupe, some people want it all. Let's face it, Toyota will not be able to toss in VVT-i, a 6-speed transmission, LSD and keep the price at a "reasonable" level. In 2008 dollars, a 1985 Corolla GT-S should cost almost $25,000 today.
Frankly, we'd be more than thrilled with a simple, lithe FR sportster that takes styling cues from the AE86 (or first-gen Celica, if it will be badged as such). Weigh in at Club4AG.