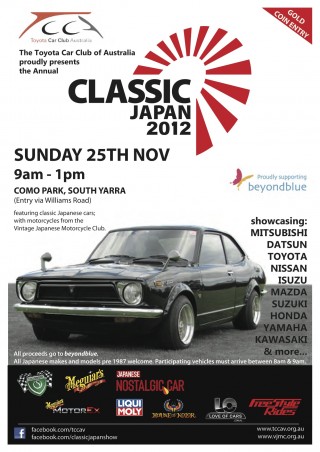 Just a friendly reminder that there's less than a month to go before the Classic Japan show of 2012 kicks off!
The Melbourne, Australia event will showcase over 200 classic Japanese cars and over 50 motorcycles on the lawn at Como Park in South Yarra, Victoria.
The event is put on by the Toyota Car Club of Australia, but welcomes any Japanese marques built before 1987.
JNC has shipped a package of decals to organizer Adam Laws for any of our Aussie compadres who bring a car to the show on November 25. For more details, go to the TCCAV website, and check out photos from 2011's Classic Japan show.