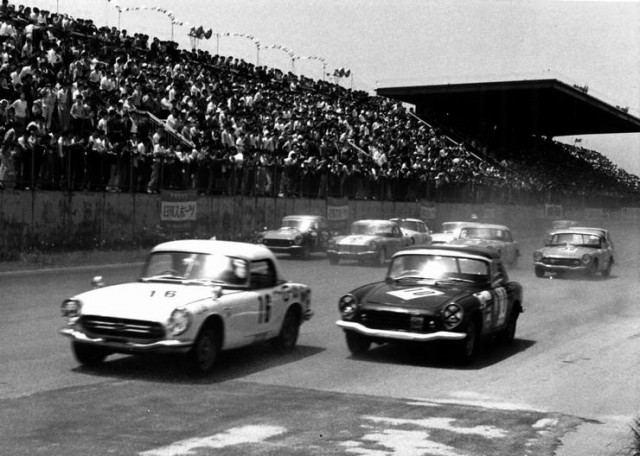 If you've ever taken the JR Keiyo train from downtown Tokyo to Makuhari Messe for the Auto Salon or Tokyo Motor Show, you've passed over the former grounds of Funabashi Circuit. Like much of Japan in 1965 Funabashi city was booming, and with its location right between Tokyo and Chiba, city planners had any number of entertainment options. The winner? A 11-turn race track just under two miles long that hugged the Tokyo Bay waterfront.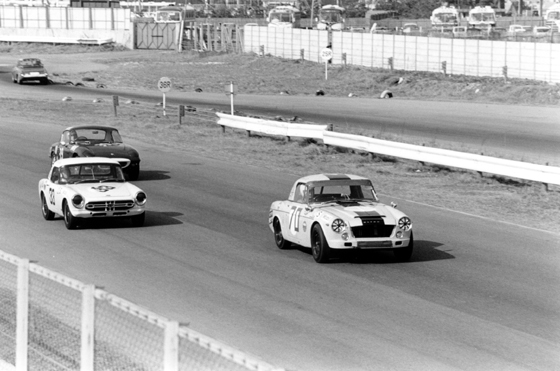 At the time of Funabashi's opening in July 1965, Japan's most sporting cars were the Honda S600 and Toyota Sports 800, partners in a lasting rivalry throughout much of the Sixties. The Datsun Fairlady 1600 was gigantic in comparison and raced in a different class altogether, but it was not uncommon to see those various classes all on the track at the same time.
The grandstands had a capacity of about 50,000 spectators and safety precautions were minimal. Tire "walls" appeared to have been positioned not to absorb the impact of errant racers but to launch them skyward. Even the tarmac was gravelly and rough.
Still, Funabashi became a regular stop on various tours like the Junior Champion series. In this video, you can see racing legend Tojiro Ukiya in his trademark silver-and-white yotahachi go up against a young Motoharu Kurosawa in a Bluebird SS.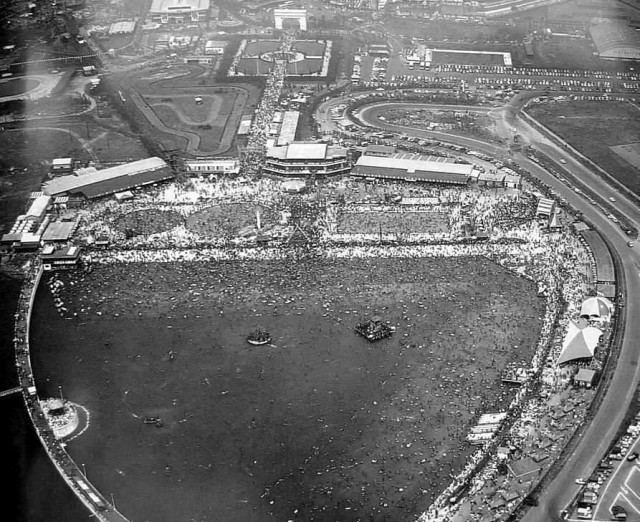 However, both Japan and its cars were advancing at such a rapid clip that soon circuits like Suzuka and Fuji, larger venues capable of hosting truly world class competitions, began to overshadow the smaller circuit. Cash flow issues led to management disputes, and after just 35 races in two years Funabashi Circuit closed its doors July 1967.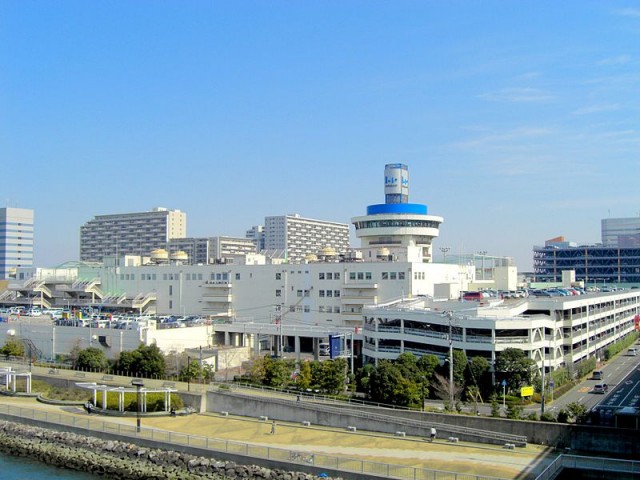 Today the massive LaLaPort Tokyo Bay shopping mall stands where Funabashi was. No clues that a race track ever existed can be found. Even the sweeping curve that traced the coast edge is gone, as developers filled in the bay itself to make reclaimed land.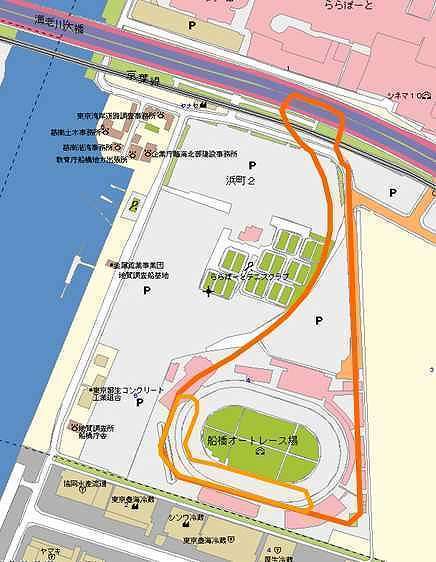 Images courtesy of Funabashi City, Motor Magazine Blog, Vivit, Wikipedia.