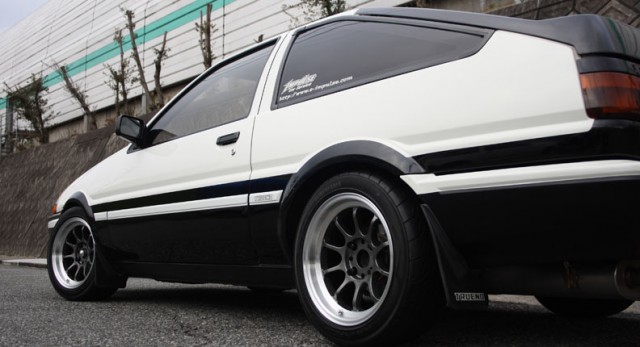 This time last year Rays Wheels unveiled the Volk TE37V, a version of their iconic tuner wheel sized especially for RWD nostalgics. They couldn't keep 'em on the pallets, so in 2011 Rays is following up with the new Gram Lights 57V!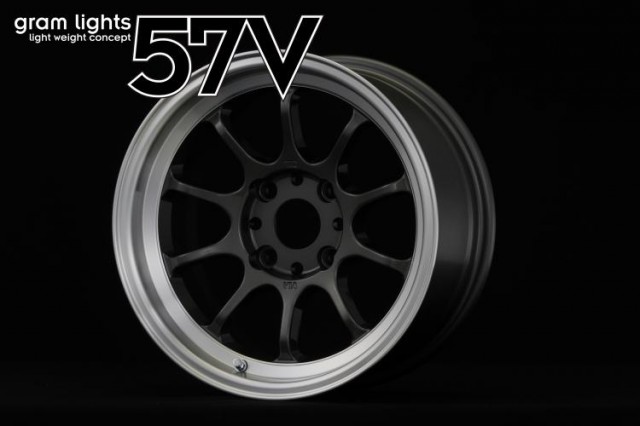 Again, the formula takes a popular design — in this case the Volk CE28N — shrinks it to a 15-inch diameter, and sinks it in a deep dish, low offset barrel. Voilà — sexy new rim for the old school! Currently the only color available is dark gunmetal. Fitments include 15×7.5J with 0, +10 and +25 offsets, with 4×100 and 4×114.3 bolt patterns. But fear not, if the TE37V is any indication, there will be more sizes forthcoming. Prices are ¥33,600 per wheel ($403).
[Rays] Thanks to Nils E. for the tip!