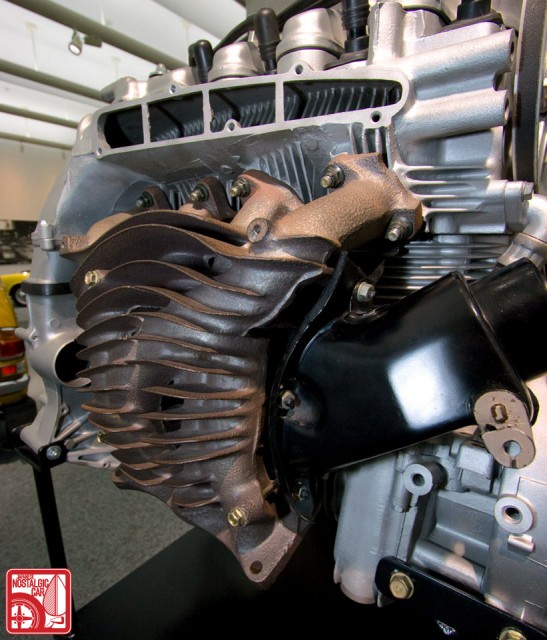 With its undulating cooling fins, the 1969 Honda 1300cc motor is a work of art. Not only does wind flow over its airfoils, but through the engine as well. Much like the way coolant is funneled through passages in a normal engine, Honda's Duo Dyna Air Cooling system used a crank-driven rotor to force cold air through the block.
Soichiro Honda was a genius, but also deeply idiosyncratic. Convinced that skipping the step of using air to cool fluid (which was then used to cool the motor), he browbeat his engineers into finishing this project long after they knew water was the superior technology. He wanted to compete against the Toyota Corona and Nissan Bluebird, but insistence on air cooling doomed the 1300-based sedans.
Still, if there was ever an air-cooled motor deserving of marvel, this is it. In the Honda 99S, the 1.3-liter unit it was capable of 115ps at 7500rpm — an amazing output at the time — with similarly impressive yet wholly traditional Honda rev ceiling.
This particular engine is on display in the Honda Collection Hall at Twin Ring Motegi. See more of our visit to the Honda Collection Hall in JNC #1.