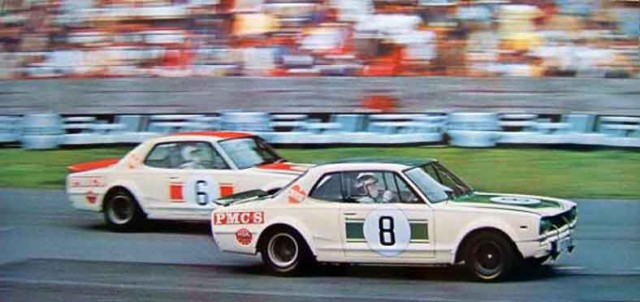 Okay, so you've invented that time machine. Oddly, it can only serve one purpose — to put you in the cockpit of any classic Japanese motorsports machine.
What nostalgic race car would you have driven?
The JNC staff (except Kev) chose to zap themselves behind the wheel of the famous KPGC10 hakosuka GT-R, for the reasons of 1.) its legendary status, 2.) the fact that it played a key role in defining the culture we revere today, and 3.) we have a Hot Wheels of it. Kev, on the other hand, chose the bonkers KDR30 Skyline Silhouette Group 5 racer (something about him owning a hako already, the bastard). What say you, dear reader?
As always, the most entertaining, well-written, or inspiring comment will receive a random JDM toy of some kind. Click through to see the winner of last week's question, "What is the ugliest Japanese car?"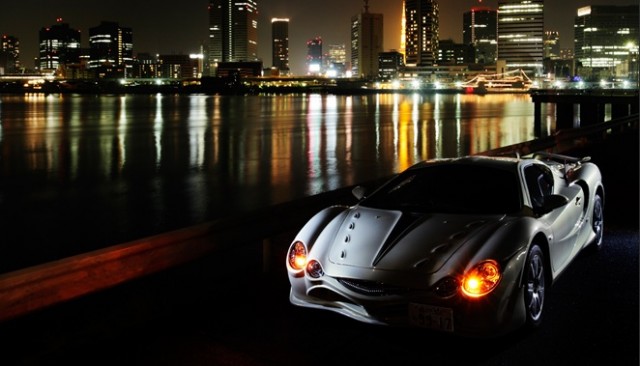 By number of votes cast, the winner was any car made by Mitsuoka. We don't know why western media outlets always spotlight this pox on Honshu (rather than, say, TommyKaira or Okuyama) when talking about coachbuilt Japanese cars. It would be akin to saying Avanti epitomzed American or Rinspeed German cars. One thing we can all agree on is that they are hideously ugly, and even the official Mitsuoka website photo attempts to conceal its deformed mug in the shadows.
Still, our favorite comment was by dankan, who made us collectively grin just as much as that demon-possessed Mitsuoka grille with his following rant about the hapless Toyota Echo.
The original Toyota Echo sedan. A car of outrageously bad design on all levels. The proportions were so far out of whack, it looks like one of the novelty keychains dished out as a prize for this contest. The actual design details were equally horrific, with large, amorphous blobs for head and tail lights, a pinched grille which matched nothing else in the entire exterior design, ugly body cladding creating a two-tone playskool impression and the complete absence of joy.

It is instructive that Toyota was so ashamed of this monument to crapulence that they not only replaced the car, but also the nameplate, going from a good name (Echo) to the awkward Yaris. This car was that ugly.
Congratulations! Your prize from the JNC gashapon is a nostalgic art puzzle by the Japanese artist BOW.