Not counting the Fast and Furious franchise, cars of Japanese origin don't usually feature too prominently in Hollywood productions. But that makes their rare appearances all the more special, which brings us to this week's question:
What Japanese car was the biggest movie star?
Winston Wolf's Acura NSX was an unexpected treat in Pulp Fiction. When Harvey Keitel's mob cleaner was called upon to resolve a, uh, mind blowing accident, he promised to arrive on the scene in less than 10 minutes. He got there in nine and 37 seconds. Quentin Tarrantino's script, heavily laden with details about the exact make, model and color of each car that appeared, originally called for a silver Porsche 911. But it had been written before Honda's magnum opus was unleashed on an unsuspecting public and became the most badass import on the block. In contrast, Bruce Willis' totaling of a white 1980 Honda Civic in another scene is played for laughs. That only 10 years separates the two cars is truly mind blowing. What say you, dear reader? (Let's keep it non-anime. That'll be a future QotW.)
As always, the most entertaining, well-written, or inspiring comment by next Monday will receive a random JDM toy of some kind. Click through to see the winner of last week's question, "Which nostalgic had the best nickname?"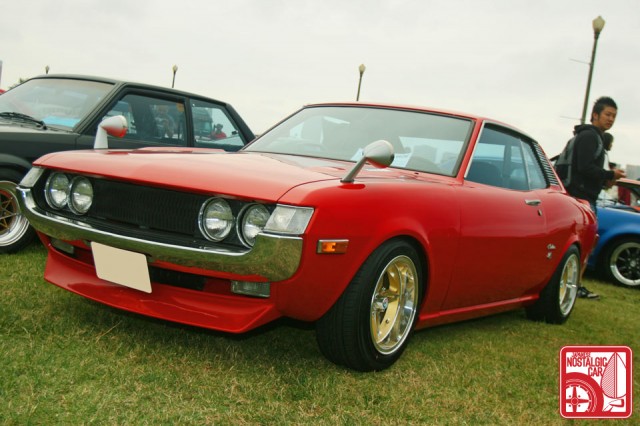 Vote-wise, it would appear the S60/S70 kujira, or "whale" Crown had the best nickname. However, we at JNC were most tickled (and perplexed) Mister Totem, who declared:
The Daruma Celica

Because it reminds dearly beloved first gen Celica owners (like myself) of a pissed off, middle aged, decrepit perturbed Indian man wrapped in a red blanky that got graffitied all over it in his long walks in Asia barefooted, so you pick a fight with him at the beginning of the year push him over and poke his fuggin eye out to remind you of a goal you have then push him over.. if he bobs up from his drunken stupor you are reminded to try hard and not give on your goals because the damn daruma knows drunken style… sounds exactly how you should approach a classic Celica build if you ask me… poke a damn eye out, learn dance steps from Sam Seed, walk around bare footed wrapped in a blanket in Asia talking shet about other builds on JNC and swap in an 18RG.
Omedetou, sir! Your prize from the JNC gashapon is an art puzzle by the renowed Japanese BOW.