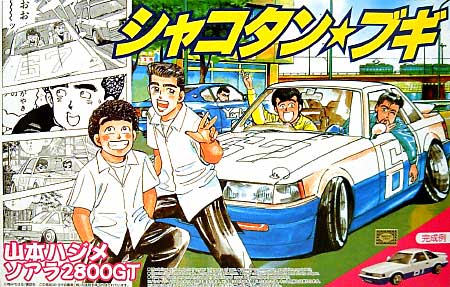 You knew it was coming. After last week's QotW about the best Nihon car movie star, we now grill you about the Japanese art form known manga and its in-motion equivalent.
What Japanese car is the biggest manga/anime star?
Being the hachi-head that I am my personal (and the most obvious) choice would have been Initial D's Tofu Delivery Special, as it probably hooked more Americans on drifting, and by extension old RWD Japanese cars in general, than anything else. But I was outvoted by Kev and John, who formed their own zoku and crowned the Z10 Soarer from Shakotan Boogie as king.
Michiharu Kusunoki's coming-of-age tale about cars, girls, and getting into trouble with both of them predates his seminal 1999 work Wangan Midnight by 13 years. Protagonists Hajime and Koji's misadventures in a white-and-blue first-gen Toyota Soarer drove the story, delving into the world of the low-level bosozoku. The manga was so popular that many cars from it have been replicated in real life, and not just for the subsequent live-action movie.
What say you, dear reader? As always, the most entertaining, well-written, or inspiring comment by next Monday will receive a random JDM toy. Click through to see the best comment from last week's question, "Which Japanese car was the biggest movie star?"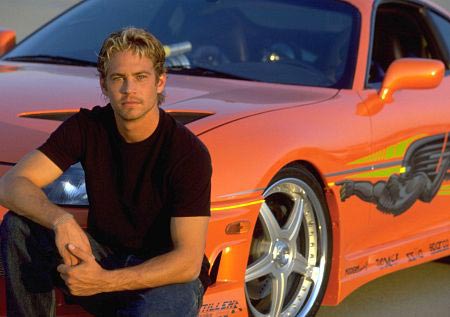 We got plenty of votes for the Toyota Hilux's appearances in Back to the Future and the Pixar oeuvre, Jackie Chan's fleet of Mitsubishis, and a crapload of obscure Aussie flicks we'd never heard of, but the comment that made us LOL most was from jivecom, who said:
Glad you didn't ask this a few years ago — the answer would have been an orange Supra with bizarre jousting decals, or a green Eclipse that was apparently made to look like the toy RC car in Toy Story. I know it's easy to make fun of the early FnFs now, since that stuff was actually sort of popular and not at all a joke, but still. Those jousting decals were ridiculous and you know it.
Omedetou, sir! Your prize from the JNC gashapon is a micro Choro-Q Toyota Sports 800.