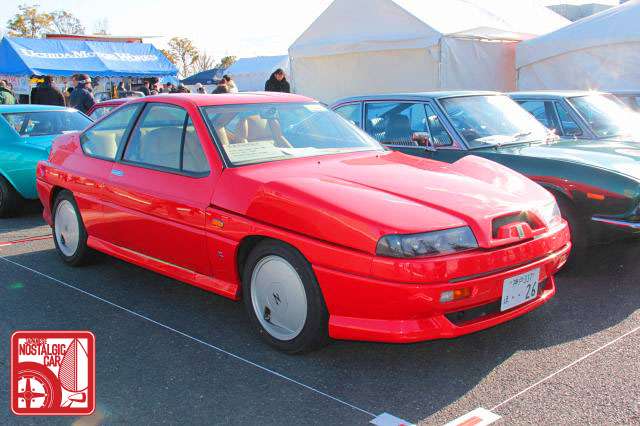 Without even reading the title, you can probably guess what this week's QotW is just by photo alone.
What is the ugliest Japanese car?
Sorry Kev, but I'm going to have to make an executive decision on this one. The 1988 Autech Stelvio is both proof that the Italians were not infallible when it came to good design, and that there was once a time when Nissan was indeed crazy enough to green-light something like this. One of the automotive world's great tragedies is that a road as incredible as the Stelvio Pass must now share a name with this abomination. Underneath, it's an ¥18 million F31 Leopard/Infiniti M30, albeit one with 320hp, but as Kev has noted you could buy two NSX-Rs for that price.
As usual, the best (not the most-correct, but the most entertaining/well-written/inspiring) comment will receive a random JDM toy in the mail. Click through to see the winner of last week's QotW, "What is the most beautiful Japanese car?"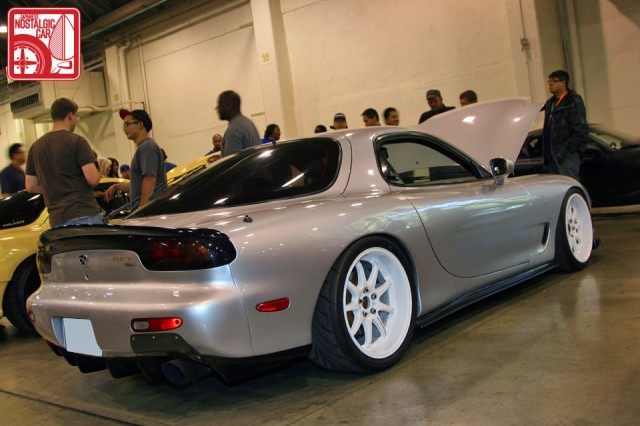 By sheer number of votes cast, it would appear that the FD3S Mazda RX-7 is Japan's most beautiful car. We at JNC approve of this message. We have long thought that it and the Toyota 2000GT (which, incidentally, came in second) were two of the most beautiful machines in auto-dom (though we will remain mum on which one comes out on top).
Nevertheless, the best comment of the week made us want to go out and buy a Datsun Fairlady Roadster right away, thanks to Kevin T and the following ode:
I'd say the Fairlady Roadster 1600/2000. It's small, lightweight, gives you that awesome feeling top down and banks turns like it's on rails. Allows you to take out a lady, watch the damn sunset and bang her til the sun comes up. It's really an awesome little car. If modded right with some Mikuni/Solex carbs, and tuned with some nice headers, it sings wonderful tunes shifting through the gears. With almost no heavy interior pieces, you can just friggin hear those throttles wop wop woping! This little beauty was also raced in everything Datsun was able to throw it into like the Z. If this beautiful car can't make you feel young and free, I don't know what else…
Congrats, Kevin! Your prize from the JNC gashapon is a micro Choro-Q MS75 Toyota Crown coupe!