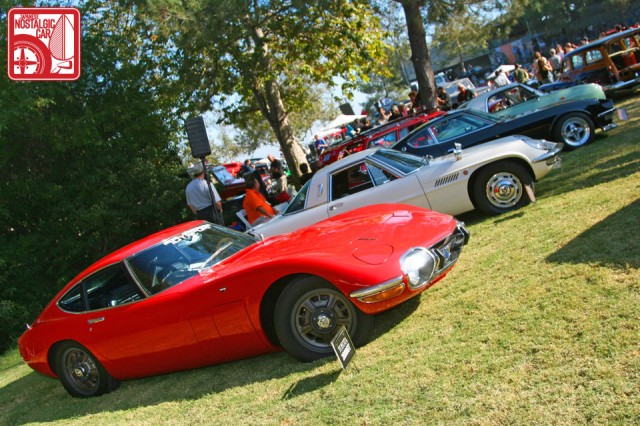 This week's QotW is one that anyone can answer, as it requires no knowledge of history, obscure Japanese trivia, or even an ability to differentiate between a sparkplug and a lug nut. All it takes is a pair of eyes.
What is the most beautiful Japanese car?
For our suggestion, we turn to JNC's art director and Art Center College of Design alum Yee Chan, who says that the 1967 Toyota 2000GT is not only the most beautiful car from Japan, but among the top five most beautiful cars ever built, period. It looks stunning from every angle, and the orgy of compound curves makes the sheetmetal dance before your very eyes as you walk around the car.
What do you, dear readers, think? As usual, best comment will receive a random JDM toy in the mail. Last week's QotW, "What is Japan's proudest marque?" raised much debate in the comments as well as at the JNC water cooler. Click through for the answer below.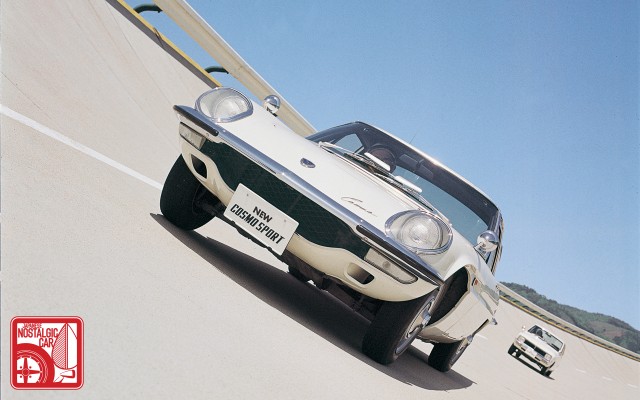 Internally at JNC, the debate raged. Some of us spoke for Nissan, for its slate of incredible cars from Prince Skylines to Zs to Silvias to the R35 GT-R. Others advocated for Mazda, which, even if you ignore the rotary and Le Mans, manages to infuse every product with Miata-like sportiness. But the final vote went to, perhaps surprisingly, Honda, which is usually  poorly represented at nostalgic shows.
Yet Old Man Soichiro had the engineering gall to imbue cars like the EF Civic with double wishbone suspension and 16V when its competition had struts and single cams. He possessed a quasi-megalomaniacal determination to the Isle of Man and Formula 1 at a time when his company had only a few years' experience building the very machines used to compete at the world-class level. Honda went from 600cc minicars to the NSX and ASIMO robot in 20 years, its rapid advancement captured in the most beautiful car commercial of all time, the Impossible Dream.
However, the prize goes to the best comment, not the one that most agrees with us! And as such, the contest been won, appropriately, by someone named Victor who wrote:
Mazda is a special case, they're like that crazy uncle you have thats always experimenting and inventing stuff that you wouldn't mess with. Frankly they are brilliant, in the 60′s they came out with the worlds first dual rotor engine, in the 70′s they were throwing rotaries in almost anything they could think of (even a bus…. which is the rarest rotary in the world) and on the racetrack they were the GTR's competition. in the 80′s they created the legendary RX7 which in a time where most cars were boring because of emissions and other crap the RX7 was still a fun car to drive with plenty of power for the time. Then in 1991 Mazda gave Japan its only win in Lemans to date, with a quad rotor 26B(maybe if they didn't keep banning our the rotary for being too good Mazda would have made a super car by now). Then they gave us the FD and the 20B Eunos Cosmo!

Mazda is they craziest Mark there is, but thats good. By being different they have inspired many to be inventive and creative, through their history we see that anything is possible with enough dedication.
Congrats, Victor! Your prize is a Real-X Toyota Sports 800 in GT-I race livery.