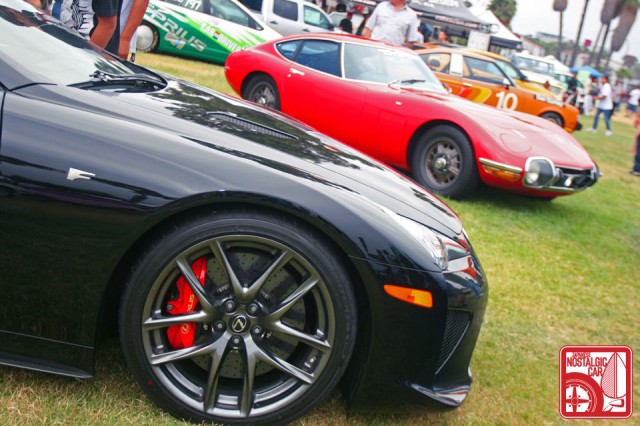 Here in SoCal, we take a lot of things for granted. One of them is the fact that we get to see some of the rarest Japanese cars ever built. Several times a year, we feast our eyes on sheetmetal that most readers have to travel hundreds of miles or cross borders for. It's easy to forget how good we have it.
Which JNC do you most want to see in person?
We've had numerous occasions to lay our eyes the Toyota 2000GT in person, it's one of the most-photographed JNCs ever, and you might think you know every line on that car. But trust us, you still owe it to yourself to travel to whatever museum, show, or even the JCCS later this month just to see it in person. There's no other way to witness the fineness of its craftsmanship, observe the light dancing off each curve and crease as you walk around it, or inhale the smell of 1960s Japan emanating from its rosewood dash.
What say you, dear reader? As always, the most entertaining comment by next Monday will receive a toy. Click through to see the winner of the last QotW, "What's the hardest work you've put into a JNC?"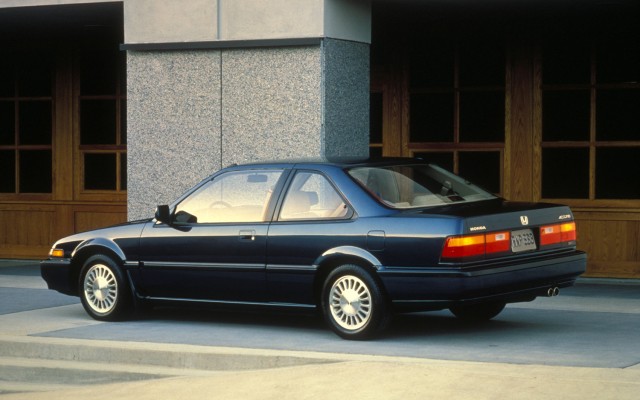 This week's winner was Andrew L, who tells the tale of restoration of an abandoned 1988 Honda Accord that may have contained more organisms than metal.
Three years after my best friend moved up north, he called me up to tell me that his old '88 Accord sedan was still down in Tennessee in the storage facility where he'd left it, and I could have it if I wanted. Well he mailed me the key and I drove out to the place, found the Accord parked in the back of the facility, half covered in mossy dust, tires dead flat and dry, pop-ups frozen, everything covered in bird poop. Breaking the Three Year Seal of the driver door sounded like an episode of Double Dare.

Anyway I got it back to the house and set to work. The mechanicals of the car itself weren't that bad, but 3 years in the U-Haul back lot had left the Accord with a crazy wasp infestation. There were nests under the hood, all through the trunk and undercarriage, inside the filler door, and even one under the door handle I discovered by accident (yay).
A case of wasp spray later, I was digging through the random detritus that my friend had left behind in the car: a nametag from the grocery store he used to work at, a bowling ball, an unfinished essay from English, etc. I mailed it all to him in a box marked 'Time Capsule'.

The Accord was his grandmother's car before his, and I'd spent a lot of my childhood in it, so I was determined to get it back in good shape. I cleaned and repaired a lot of stuff, started it up, and then heard a massive bang from the back. Turns out some creature had built a nest in the tailpipe/muffler and the whole muffler split in half when the engine finally cranked up.

After replacing most of the exhaust, I got it running again and fixed it up pretty well. Ended up passing it along to another one of our high school friends who needed a car, so it stayed in the "family", and it's been serving him loyally ever since.
Omedetou, Your comment has earned you a rare Hot Wheels Super Speeders mystery pack Mazda RX-7!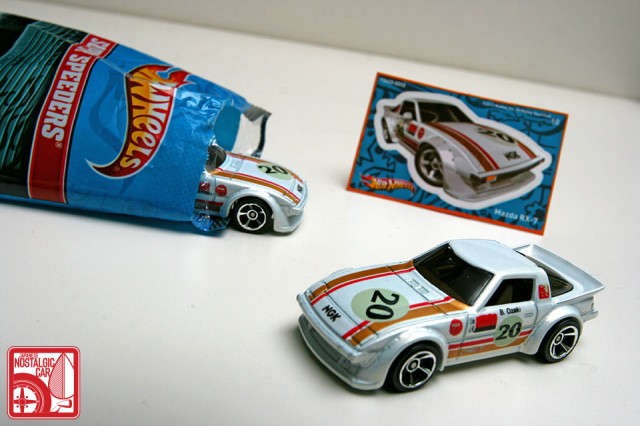 Image courtesy Honda.