It's here. 1989, one of the greatest single years Japanese automotive history. With the 25-year-or older rule rolling over one more year, any car built at the peak of the Bubble Economy is now officially a classic.
Which "Class of 1989" car is the greatest "new" JNC?
Throughout the 70s and 80s Japan was building fantastic cars, but 1989 was the year our beloved marques finally broke from the chains of their economy car past and became world beaters. The Mazda Miata single-handedly reignited the roadster revolution. Icons like the DA Integra kicked off a boom in FF tuning. 1989 also saw the introduction of the Lexus LS 400 and Infiniti Q45, luxury sedans that would challenge nearly a century of dominance from German brands. Toyota unveiled the SW20 MR2 and Subaru began the Legacy legacy with a turbo sedan. Nissan unleashed a one-two punch with the Z32 Fairlady Z twin turbo and Godzilla himself, the R32 Skyline GT-R. And even though it wouldn't go into production until a year later, 1989 also saw the announcement of the Acura NSX supercar at the 1989 Detroit Motor Show. With so many to choose from, this should be a spirited debate.
What say you, dear reader? As always, the most entertaining comment by next Monday will receive a toy. Click through to see the winner of the last QotW, "What's the best winter JNC?"
All we can say is that JNC readers are some crazy bastards. Cars you'd take out in the snow range from a bone stock RWD Corolla to a 4×4 Hilux and everything in between. Perhaps in the end the best JNC for the snow is a modern beater because, like Randy pointed out, taking your rare, rust-prone JNC into the snow shouldn't be done at all. Luckily, the question was merely hypothetical and Lukas' hypothetical answer was the most entertaining:
The best winter-JNC? In the US?
Look no further and get a Subaru Leone 4WD or Loyale 4WD, as the last model-years were called over there. They will rust like a Scottish fishing boat and by the end of the winter, you will be able to sweep it out of your garage, but as long as it drives, it will get you everywhere. Huge ground-clearance, a cool dual-range-transmission and the rumble of the lame but trusty Boxer-engine will make SUV-owners green with envy.
Omedetou, your comment has earned you a set of decals from the JNC Shop!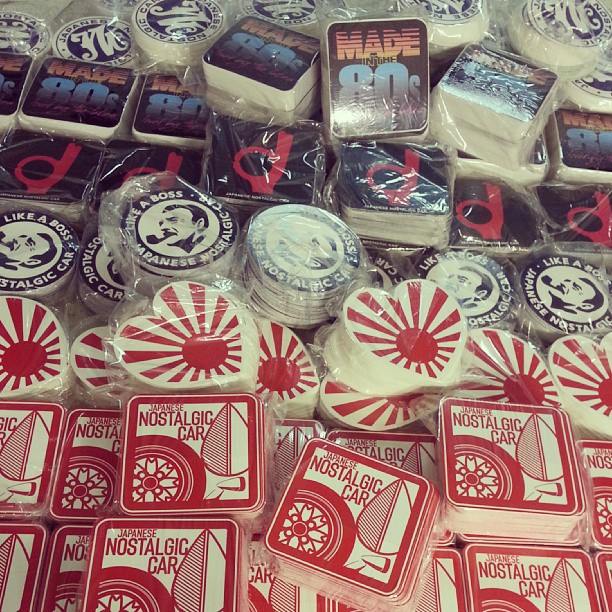 Leone photo courtesy OJC.