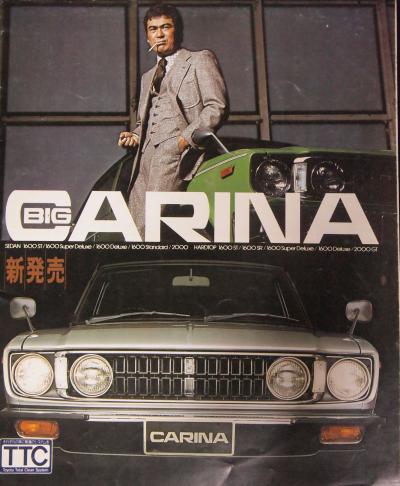 Japanese automakers have been using celebrities to pitch their cars for decades, forcing them to declare nonsensical phrases, speak Japanese, kiss the product, or barely say anything at all. None of it was ever meant to be seen by western eyes. With the advent of the internet, these ads are just a mouse-click away and a source of non-stop entertainment. Therefore we ask:
Which car had the most entertaining celebrity spokesperson?
Sonny Chiba became an international martial arts star with 1974's The Street Fighter, but before that he had already achieved quite a bit of fame in Japan. In 1970 Toyota hired him to hawk their latest ride, the A10 Carina. Younger American audiences probably remember Chiba as Hattori Hanzo in Kill Bill or, more likely with the car crowd, the yakuza kingpin who settled beefs with drift battles in Tokyo Drift. Of course, having a Japanese star peddle a Japanese car somehow doesn't seem as hilarious, so maybe it's not actually the most entertaining.
What say you, dear reader? As always, the most entertaining comment by next Monday will receive a toy. Click through to see the winner of the last QotW, "What's the most blasphemous engine swap?"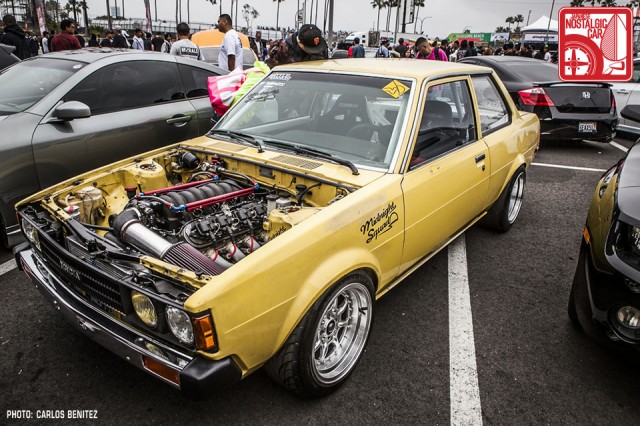 The readers have spoken and the verdict was nearly unanimous. The most hated engine swap for JNCs is an American V8. Readers thought it ruined the balance, feel, and, most critically, the spirit of the cars we know and love, especially rotaries. Best comment was a close call between Gino, Ken and Mase, but in the end Mase pulled it off by calling it the McDonald's of swaps.
Everyone's already said it, but it's true. The American V8. It's a cop out. The "I don't care where we eat so we just end up at McDonald's for the 4th time this week" of engines. It's the motor swap for the uncreative. Sure, its cheap. Sure, it can make a lot of power. Sure it's reliable, and sure, you can basically get any piece needed at your local auto parts store, but that defeats the purpose of it all. You take the time to find that rare center console or steering wheel or fender flares or carbs or genuine wide barrels to your JNC and that's what gives it its character. A predictable, American V8 is kinda like saying, "I really just don't give a shit, man."
Omedetou, Your comment has earned you a rare Hot Wheels x JNC Super Speeders mystery pack Mazda RX-7!