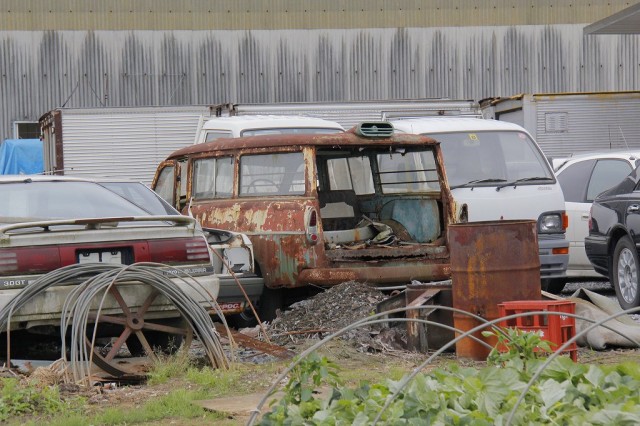 It's a new year, and you know what that means. Finally, for the love of all that is good and holy, it's time to open up that good book gathering dust on your nightstand, get that oxidized heap in your backyard moving under its own power, or wipe the drool from your keyboard and buy that nostalgic car you've been dreaming of. That's why our first question of the year is:
What's your New Year's resolution?
We've got some great stuff ahead for JNC fans, but we can't spill all the beans just yet. You'll just have to stay tuned to this bat-channel.
What say you, dear reader? As always, the most entertaining or inspiring comment by next Monday will receive a random toy. Click through to see the winner from last week's question, "QotW: What do you want from Japanese Santa Claus?"
Our stockings overflowed with great comments for this one. Many of you wished for completely unobtainable race cars. Others asked for only slightly less unobtainable street cars. A couple of you even made your pleas in song. In the end, it was Raleigh Smith who made the biggest request:
There are two or three options from which I would be happy to receive from the man in red. A 1970 Datsun 510 sporting the heart of an F20C, or maybe a TE27, but ultimately there is only one car of JNC status that ranks above them all for me, and that is the Honda RA272. That car marks the moment that the world had to take the Japanese seriously in the automotive realm. They beat Ferrari, BRM, and Lotus at their own game in the grandest of technological stages.

The RA272 gave us Japanese car lovers our first F1 victory, as well as the one of the most beautiful shades of color ever slathered on a machine, Championship White. On top of it all both drivers of the car were from the United States.

Sure the Toyota 2000GT is rare, but I'll take the seductive growl of a 1.5 liter V12 making 230hp at 14,000 rpm redline Mexican Grand Prix winner above them all.
To hear what Raleigh is talking about, just watch the video above, but you might want to turn down your headphones first! Omedetou! Your prize from the JNC gashapon is a Hot Wheels Super Speeders mystery pack Mazda RX-7!