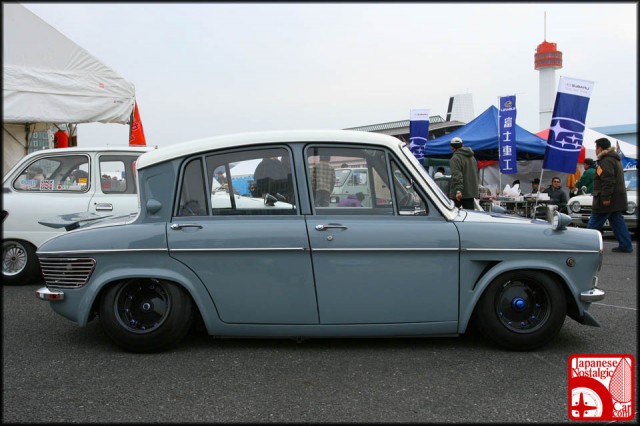 From bone stock to bosozoku, there's a wide range styles for nostalgic cars. Crazed pimp van, Mooneyes hot rod, Fuji racer, high-society VIP, Resto-mod, nisei cruiser, rally racer, it's a blank canvas out there.
What's your favorite JNC tuning style?
We can't pick just one, so we're just going to go with shakotan. Sure, a lowered car is a cop-out answer, but Japan's massive infrastructure and pride in craftsmanship results in mirror-smooth roads, and that has been a key factor in their tuning culture. But this QotW is for you guys, not us.
What say you, dear reader? As always, the most entertaining comment by next Monday will receive a toy. Click through to see the winner of the last QotW, "What's the best 1960s JNC for vintage racing?"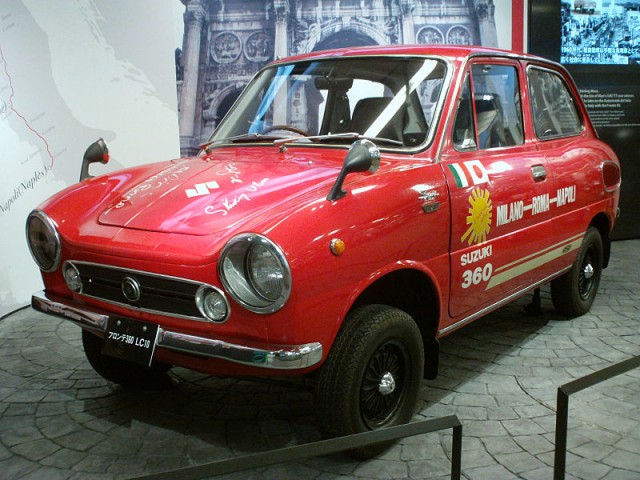 Despite great answers ranging from a Mazda R100 to an S41 Gloria, contest rules state we pick the most entertaining answer, not the best actual car for the job. That's why this week's winner is Tanner, who nominates the Suzuki Fronte 360SS.
Definitely the Suzuki Fronte 360 (LC10). Just look at this amazing list of specs for the SS version:
-36 Crazy horsepower
-A mere 1000 pounds of weight
-A stout 77 inch wheelbase with width and height of 50 inches; Onle ten inches taller than the GT40
-Rear wheel drive with the engine in the rear; nothin' sportier than that
-And best yet, this isn't just some Passenger Kei car; Used by both Sterling Moss and Mitsuo Itoh, a high speed rally was taken along the Italy coast, from Milan to Napoli, with and average speed of a blistering 86 MPH.

Car used by Moss:
http://upload.wikimedia.org/wikipedia/commons/thumb/d/d5/Suzuki_Fronte_360SS.jpg/800px-Suzuki_Fronte_360SS.jpg

You don't need to think twice about the choice; it's obvious.
Omedetou, Your comment has earned you a rare Hot Wheels x JNC Super Speeders mystery pack Mazda RX-7!