Badge engineering. It's one of the dirty little schemes of the auto industry that continuously surprises us, not by the Mitsubishi parts when you thought you were buying a Dodge, but because it continues to fool the average consumer.
What's the worst example of badge engineering?
One of 2014's greatest tragedies will surely be the fact that the Toyota Cavalier is less than 25 years old and thus ineligible. We also considered the Dodge Challenger-badged Mitsu and Chevy Nova-badged Corolla, but we think the 1988-91 Nissan Ute takes the cake here. It was actually a XF Ford Falcon, a real 1970s old school sedan. Up front sat a 4.0L, 110hp straight six with a 4,500 rpm redline while a live axle and leaf springs supported the rear bed. It was a total sales flop, since no self respecting redneck is gonna drive a Japanese truck. Smart people realised that the three year Nissan warranty was better than the one year Ford warranty. Wiser bogans were buying Nissan Utes, then going to Ford to buy a $25 blue oval badge to stick on the grille. Imagine if, in the 1980s, Nissan USA slapped Nissan badges on a Ford F-150 and tried to sell it to rednecks.
What say you, dear reader? As always, the most entertaining comment by next Monday will receive a toy. Click through to see the winner of the last QotW, "What's the greatest JNC rivalry?"
Choosing this week's winner was a rivalry of its own. Gary came in a close second with his nomination of Mazda vs every Australian V8s in CAMS, but like his mighty rotary in the end this week's winner was pstar, with his meandering but entertaining thoughts.
This is a rich subject and a great question. I'd enjoy it if there really was a vibrant Nissan-Toyota rivalry, with 2 fiercely loyal camps. Instead, there is just boring mutual admiration and respect. The material is definitely there, but where is the boasting, bench racing, and illogical superiority/inferiority complexes? That stuff is FUN. Toyota-Nissan rivalry should be like Ford vs GM. but its not…yet.

Mitsu vs Subaru was great for a time, and had massive potential, but then they both just gave up. Quitters who just walk away don't deserve greatness. Also it is very un-Japanese of them; apparently neither company had anybody to do that whole GANBARIMASU!!! thing. But then again, there was at least a real rivalry there, you liked one or the other.

I'll go with the Supra vs 280ZX/300ZX. Model loyalty was pretty high with owners, and both were the halo sports cars of their companies, and this competition happened during the bubble economy and beyond when Japan was in juggernaut mode. Which was "best" kept changing with the release of every new model from either company. Plus all models involved are just awesome and will be very collectible one day.
Omedetou, your comment has earned you a set of decals from the JNC Shop!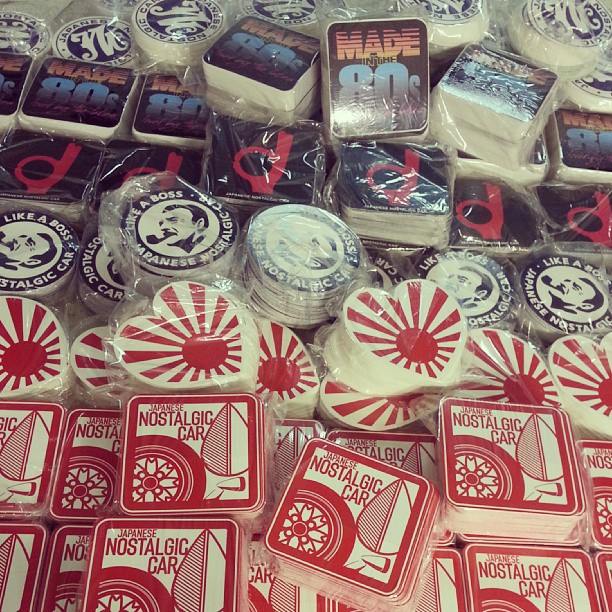 Image: Screenshot from Freeway Speedway