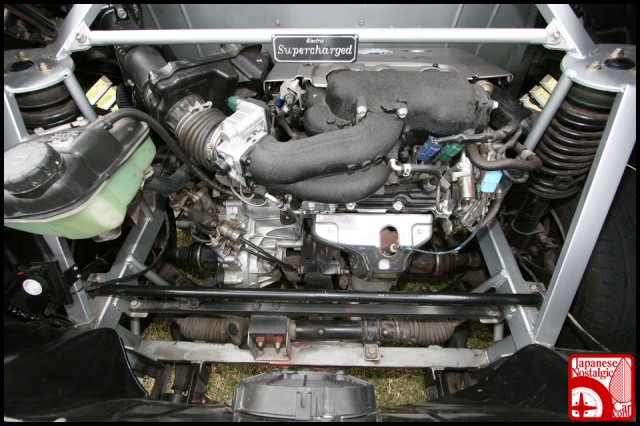 Many years ago our very own Technical Editor John "DatsunFreak" Roper declared that there were three and only three engines immune to accusations of blasphemy due to their uniqueness, size-to-performance ratio, and lack of anything comparable. They were: the Honda F20C, Mazda 13B, and Nissan SR20 turbo. Today we're asking about swaps that are clearly sacrilegious.
What's the most blasphemous engine swap?
We don't know if this is the most blasphemous swap ever done, but we spotted the above V6 at the 2008 Motorsport Auto West Coast Z Nationals. But that wasn't what caused the affront to its 240Z host. What made it truly profane was the transversely mounted mid-engined placement that is not only pointless in the already great-handling Z, but it turned its elegant lines into the thing you see below.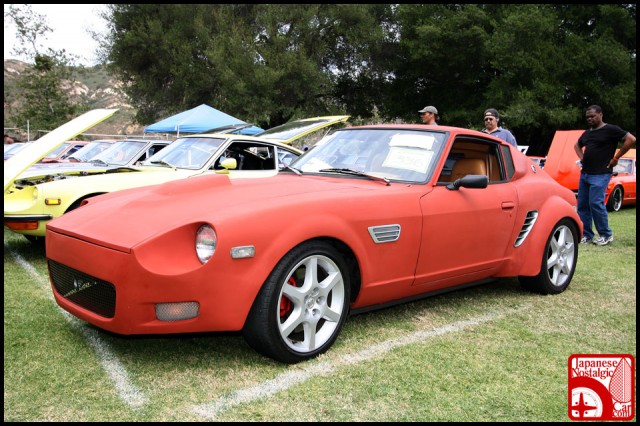 What say you, dear reader? As always, the most entertaining comment by next Monday will receive a toy. Click through to see the winner of the last QotW, "What's Japan's greatest factory two-tone?"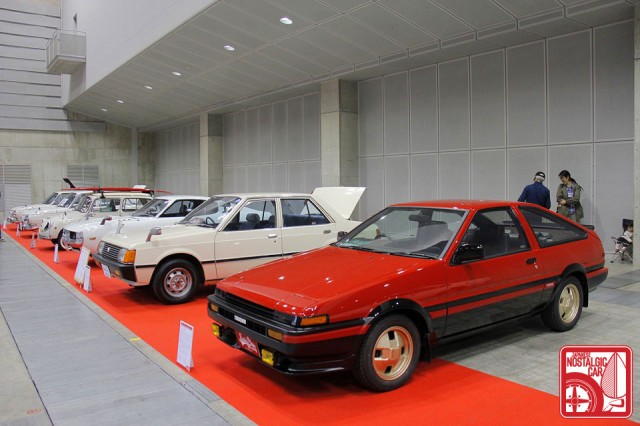 The winner this week was our returning champion Styles, who was the first to win two weeks in a row!
Is there anything more fundamentally early 80s Japan car culture than two tone? My pick has to be red and black. I know that there's heaps of love for the panda scheme, but the combination or red and black does it for me on a number of levels. There are actually quite a few red/black two tone schemes, R30s, MA61s, Subaru Leone (if my memory serves me correctly), and of course the AE86. It's a winning combination, and here's why: the black bottom makes a car look lower and more sleek, and having the red upper section is vital, EVERYONE knows that red makes you that little bit faster!
Omedetou, Your comment has earned you a rare Hot Wheels x JNC Super Speeders mystery pack Mazda RX-7!