This long weekend was Labor Day here in America. In theory, you're supposed to be free from work during its observance, but most car guys spent it wrenching.
What's the hardest work you've put into a JNC?
This is not our hardest work, just the most recently frustrating, especially during a sweltering heatwave of 90-plus degrees in LA county. We moved a '77 Corvette into storage, helped a friend buy a 5-speed Subaru wagon, and then attempted a routine brake line job on the JNC Cressida.
Sadly, a hard line broke during the process, resulting in (in no particular order) a barrage of expletives shouted into the night, a bath of brake fluid/sweat/undercarriage grime, and a walk to Autozone to rent a double flaring tool which provided juuuust enough false hope to keep us working past the closing time of any store that could help before twisting itself into a pretzel. Even sadder, everyone we knew was out of town, on vacation like a normal person. With no way to return home, our only option was an old AE86 that had been awaiting wiring harness work for over a year. But like a good old Toyota, it fired right up after everything was reassembled. Total time out: 28 hours.
What say you, dear reader? As always, the most entertaining comment by next Monday will receive a toy. Click through to see the winner of the last QotW, "What non-car Japanese nostalgic vehicle would you love to drive?"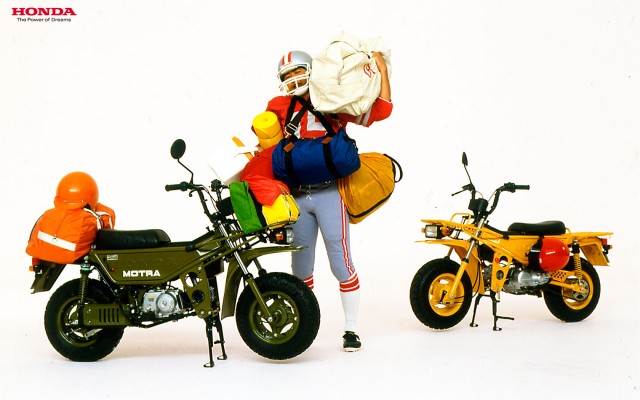 Apparently there is much overlap between clever writers and commercial vehicle enthusiasts! There were many entertaining answers to this question: Tj's big/small dual choice of the Mazda T2000 and Honda Motocompo, Tyler's nomination of the Prince Clipper T631, Tom Westmacott's selection of the Mitsubishi Zero, pstar's dekotora selection, and Dave's nod to the Mazda T2000, just to name a few. But there could be only one winner, and that winner is last week's runner-up, Wagoneer:
…As far as other non car vehicles go, man that is simply too wide a category. I love that crazy Prince Clipper T631 too for that insane overstyled front. But I also really like Hino buses and the cute little Daihatsu Midget three wheeler. Hmm…. time to look at some of the vehicles that have stuck in my mind over the years. And it comes down to 2:

SO… my No. 2 choice is the Toyota Dyna step-van used by the Japanese Yamato Transport Company. With their cheerful turquoise and beige color scheme, smiling cat logo, plethora of stickers and large lettering – these vans just look like rolling kindergartens! I love the simple utilitarian design that is clean and not over fussed. Its just all raw function over any real beauty. Heres a picture of the exact model I am thinking about:

http://www.japan-guide.com/g7/2278_01.jpg

However, cool as those vans are, it just cannot beat my No. 1 choice: The Honda CT50 Motra cargo scooter from 1982. Part jeep, part scooter, part Tonka toy, but all bad-ass! I can just imagine traveling around Japan with only the minimum of possessions strapped to the two small cargo racks and a tent on my back to sleep in. This would be just at home zig-zagging between trams in Hiroshima, exploring the coast roads and villages outside Matsue, or just cruising through Shibyua in Tokyo at night. And colour-wise it has to be the military green version to fit its A-team BA Baracus looks. Obviously the slow speed of the 50cc motor combined with my large Danish frame will only serve as a hilarious source of entertainment to passers-by. The Motra is so awesome that someone even recreated the original font which was used for the logo. Its the inspiration behind todays Honda Zoomer but so much more macho. Just check out this original advertising image:

http://superministreet.files.wordpress.com/2011/07/motra_1680_01.jpg
Omedetou, Your comment has earned you a rare Hot Wheels Super Speeders mystery pack Mazda RX-7!