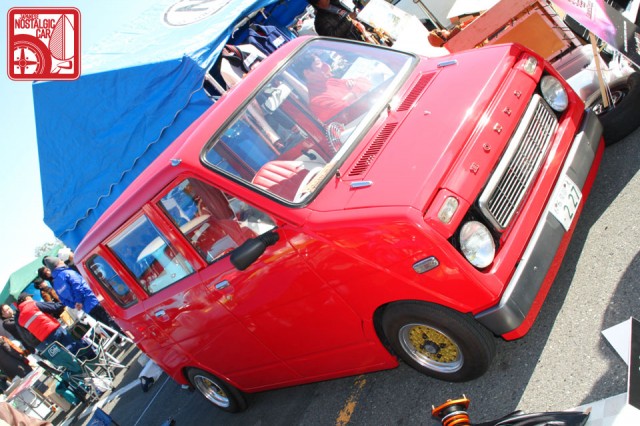 We just finished a 1,500 mile road trip with a Toyota Sienna SE (more on this later), which we are ready to crown as the greatest minivan ever made. The only problem: it'll be 2036 before it's officially nostalgic. Not to fear, Japan has plenty of incredible bento boxes to choose from.
What's the greatest Japanese nostalgic van?
The Honda Life Step Van is one candidate. Built from 1972-74, it pioneered the FF, low-floor minivan layout over a decade before the Chrysler Town & Country. Others include the Mitsubishi Delica, rugged camper in 4×4 and and Aussie hoonmobile in FR. Or perhaps the stalwart Toyota Van, that staple of the 80s.
What say you, dear reader? As always, the most entertaining comment by next Monday will receive a toy. Click through to see the winner of the last QotW, "What's your fondest hachiroku memory?"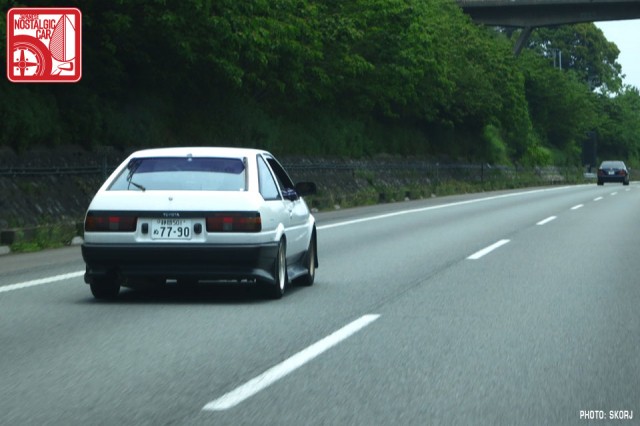 The winner this week is Neto, who tells a tale of an AE86, even though an SR5, inspire a tale of brotherly bonding.
The one most memorable moment involving an AE86 happened a few years ago. My brother, a car and driving enthusiast had been purchased a beautiful blue SR-5 (auto). Being a young gun, he quickly took to the mountain for the thrill of the speed, maneuvering those tight and tricky corners. He would come home, and boast to me of the passes he had gone through that day. I would listen attentively to his epics of dazzling speeds and intricate turns high up in the mountains of San Jose. I always told him to take me up one day, but he always brushed me off, saying it wouldn't be a good idea.

A few months later, he had decided. I was coming along with him and his friends for the first time. I finally would have my first taste of the 'touge'. I hopped in the passenger, and sat there, an eagerly patient kid waiting to see his big bro do what he does. We left the gas station, and headed up the long straight road leading to the mouth of the pass.

We proceeded upwards, my heart racing, I glanced at my brother. I saw pure concentration, even though we where going the speed limit. 1/4 of the way up, we where gifted with a beautiful skyline of San Jose. My brother noticed me staring at the city, then remembered. His little brother is afraid of heights. I snapped out of my trance to the sound of my brother asking, "Dude, aren't you afraid of heights?" I had to tell him the truth, as the beauty of the view, the awesome feeling of the car bumping along the mountain road, had done something I thought impossible.

"Not anymore.", I answered. For on that day, I lost my fear of heights.
Omedetou, Your comment has earned you a rare Hot Wheels Super Speeders mystery pack Mazda RX-7!