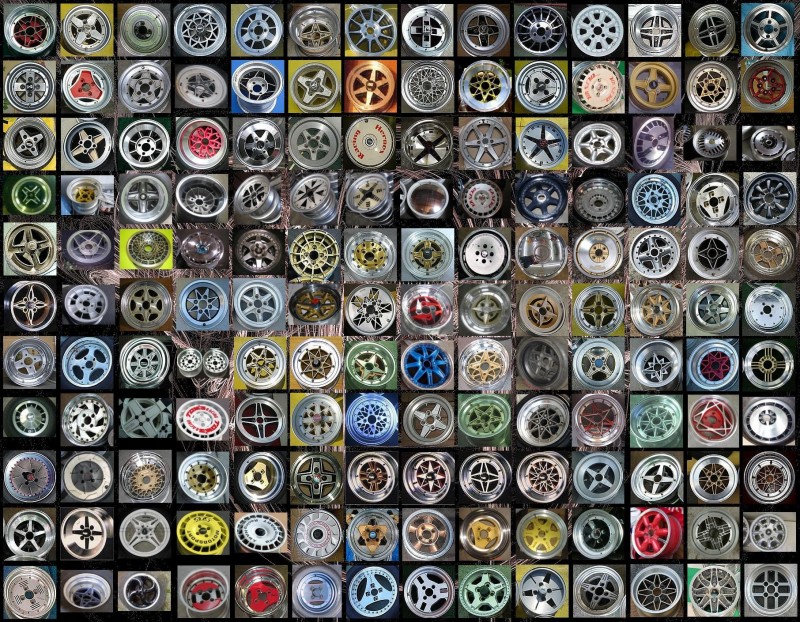 No other car culture comes close to Japan's in terms of wheels. The sheer enormity of selection can be matched only by the magnitude of a rim collector's obsession. From ninja star designs to barrels deep enough to bathe a baby in, variations and possibilities (and prices) know no bounds. So it's about time a Question of the Week asked:
What is the coolest vintage barrel?
There's nothing like a black Watanabe, but then again there's the more-expensive-than-most-cars pink Hayashi Yayoi "sakura" and everything in between. We can't decide, so it's up to you, dear reader.
As always, the most entertaining, well-written, or inspiring comment by next Monday will receive a random JDM toy. Click through to see the winner  from last week's question, "What car would you buy today to preserve for posterity?" 
Your choices for future nostalgic ranged from the beloved high-performance Nissan GTR and Lexus IS-F to the quirky and reviled Nissan Juke and Murano CrossCabriolet. The Lexus LFA supercar garnered the most votes, including one from perhaps the first-ever QotW vote by a member of the female species, albeit indirectly, in the form of Kevin T's co-worker. However, the winner was Danny, who made a compelling and hilarious case for why in 2037 she'd rather go home with the man in the Nissan Cube.
The GTR and LFA are just too obviously awesome (The LFA being more awesome in my opinion). What you guys are really going to want in 25 years is a clean example of the shoebox-square Nissan Cube. Like the first generation Scion xB, the Cube is unashamedly Japanese and ultra-practical. Sure it's slow, but with a proper 5 speed and a few suspension tweaks it will probably be a blast to drive compared to the electric shavers on wheels that we'll be offered in 2037. Pull the rear seats out and lay down some plush carpet and the Cube has the potential to be the modern-day psychedelic van, without the Gandalf murals and acid hits. Drive to the beach while sipping fuel, and then stretch out comfortably in the back, instead of paying for a hotel. Kevin T's co-worker will be less than charmed when he rips to the ocean with her at a buck-eighty, then can't afford a hotel room because his LFA costs more than a house. That's when the Cube driver lures her in with the plush amenities of his custom toaster-on-wheels. Just don't paint "free candy" on the hatch door… it's bad form.
Omedetou, sir! Your prize from the JNC gashapon is a art puzzle by the renowed Japanese artist BOW.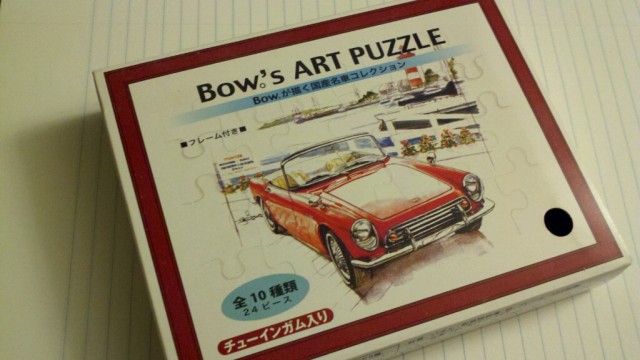 [Image: Slappy, Nissan USA]