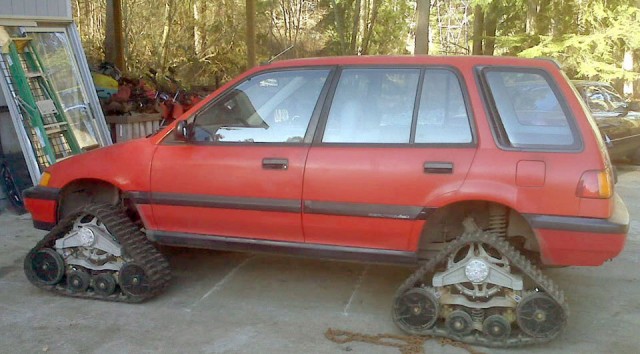 Massive loads of snow have been falling on our planet, even in regions like Texas (though still sunny in LA, in case you're wondering). And while it'd be stark raving insanity to drive a classic car through the slush and salt, what if reasons of circumstance, finances, or general good taste prevented you from driving a new car?
What's the best winter JNC?
One of the best snow cars we've ever owned was an FF 5-speed Honda. It whisked us through the blizzard of 2003, past armies of suburbanites unintentionally drifting their SUVs with no problem whatsoever, with nothing but a set of all-season Yokohamas. We put up this tracked Civic Wagon simply because it's totally rad bitchin' awesome, but AWD isn't a necessity.
What say you, dear reader? As always, the most entertaining comment by next Monday will receive a toy. Click through to see the winner of the last QotW, "Which completely inconspicuous car will be a JNC of the future?"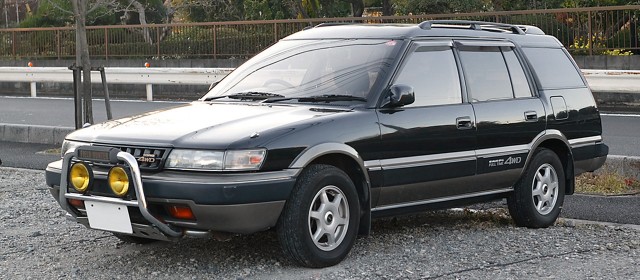 JNCers provided a Christmas buffet of entertaining comments this week, making it difficult to pick one winner. Dave's call for the Mazda 929 made a lot of sense, as did j3wman's treatise on the Suzuki SX4, Toyota Matrix XRS and Honda Fit Sport. Bert's LS 400 nod generated a lot of great responses, and Dandy's Lexus ES 300 was just the kind of out-of-box thinking we like. However, there can be only one and so this week's champion is Kevin:
The Toyota Corolla All-Trac Wagon, and pretty much any other All-Trac Toyotas, will surely be future JNCs. Dependable, MANUAL 4WD and awesome early 90s styling make for a completely useable car that will get you nearly anywhere! And in Sprinter form, the unassuming little wagon is simply bad ass!

4AFE reliability, front wheel drive fuel consumption levels with 4WD traction when you want it, and great styling.

Who needs ya' Outback?!
I believe that as time goes by, they will continue to become rarer and rarer, (in MT they're already pretty hard to come by in reasonable condition) and appreciation for the simple 4WD layout, that gives YOU the option to use it as YOU need it, will shoot these beauties to JNC glory!
Omedetou, Your comment has earned you a set of JNC decals!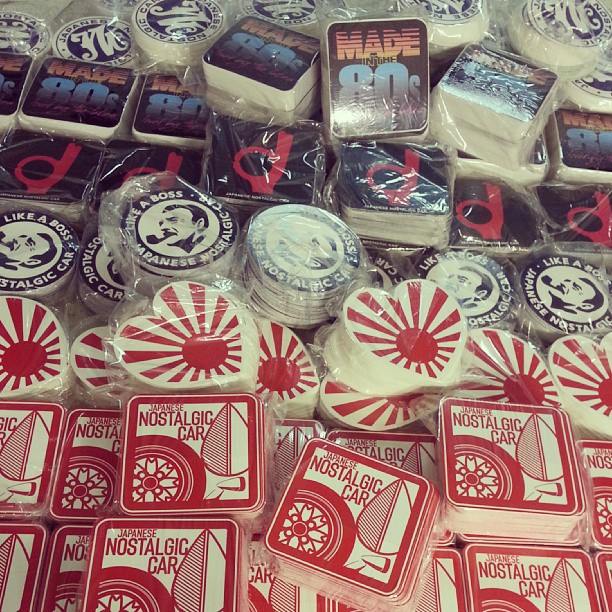 Photo courtesy tracked wagon.