Now that the star of one of the most famous Japanese car commercials has been rediscovered, it's time we asked:
What's the best car commercial from Japan?
The 1972 Nissan Skyline hit the market just as Japanese citizens getting hooked on the idea of road trips, vacations, and cars larger than a Subaru 360. A web of expressways had sprung up across the country and the open road beckoned. The C110 Skyline's sun-drenched visions of Ken and Mary enjoying the freedom of grand touring took the nation by storm, and spawned the nickname, kenmeri, that has stayed with the car for 40 years.
What say you, dear reader? NOTE: This is for JDM ads only. There will be a separate QotW about the best comercial from America. As always, the most entertaining, well-written, or inspiring comment by next Monday will receive a random JDM toy. Click through to see the winner from last week's question, "What's the best model name?"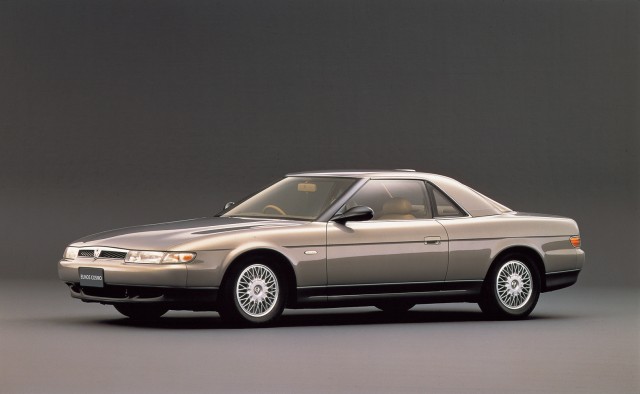 You guys offered a smorgasbord of truly great comments this week, from the ridiculous (Suzuki Might Boy, Daihatsu Terios Kid AERO DOWN CUSTOM X) to the sublime (Honda Dream, Nissan Skyline) but the winner this week is Lucien, with:
Mazda Eunos Cosmo. It's so impossibly, preposterously exotic sounding. It sounds more appropriate for the name of an exploration vehicle sent to Prometheus to collect specimens of black goo. It's not all false advertising though, the Cosmo had some truly awesome retro-futurist stuff packed into it's otherwordly cabin. A touch-screen color CRT display?! That's just early 1990s Miami-drug-dealer porn right there.
Omedetou, sir! Your prize from the JNC gashapon is a Furata AE86!