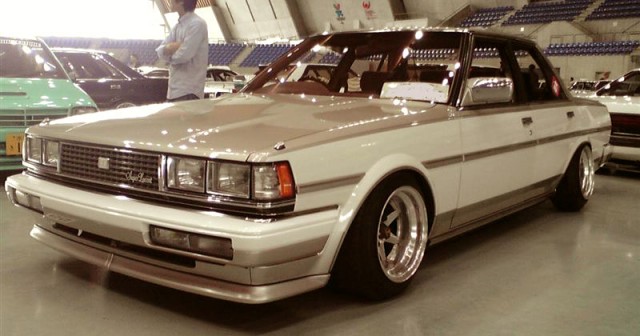 The Japanese can do two-tone like no other. Once the Bubble Economy was fully underway automakers rushed to tart up their luxe offerings with lavish, multi-toned paint schemes. Somehow, Japan was able to elevate the lines, contrasts and colors into an art form. Though it gradually fell out of favor by the late 1990s, for a while two-tone was a symbol of its era's extravagance.
What's Japan's greatest factory two-tone?
While they may not be the most iconic, we love the complex two-tones of 1980s Toyota sedans. Whether it be Mark II, Cresta or Chaser, they went beyond simply bisecting the car lengthwise. Some followed the contours of the body, but all added some glitz to the boxiness of the times.
What say you, dear reader? As always, the most entertaining comment by next Monday will receive a toy. Click through to see the winner of the last QotW, "What's your favorite JNC tuning style?"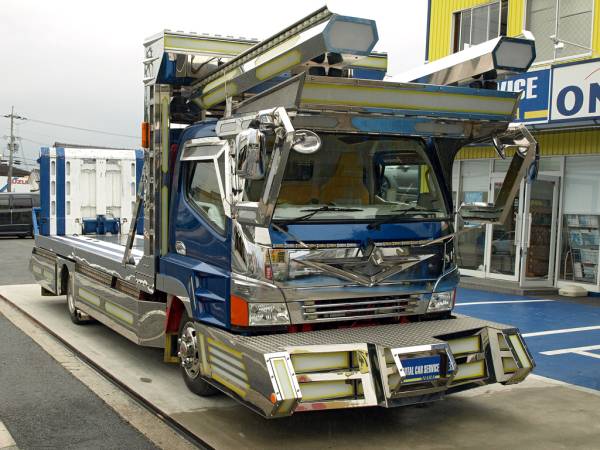 Once again many great answers were put forth, but in the end it was Styles' description of dekotora that made us lawl… and ended with a suggestion to adapt the unique culture to automobiles!
OK, so it isn't related to cars, but Dekotora is the craziest thing to come out of Japan. Just look at some of those mad, chromed up muraled creations, it's just crazy, like a cross between a truck, a Gundam roboot and a pachinko parlour! Nothing shows the mad undercurrent of Japanese culture that hides behind that conservative veneer better then these.

Now, if people only started to make Dekotora-styled cars…..
Omedetou, Your comment has earned you a rare Hot Wheels x JNC Super Speeders mystery pack Mazda RX-7!