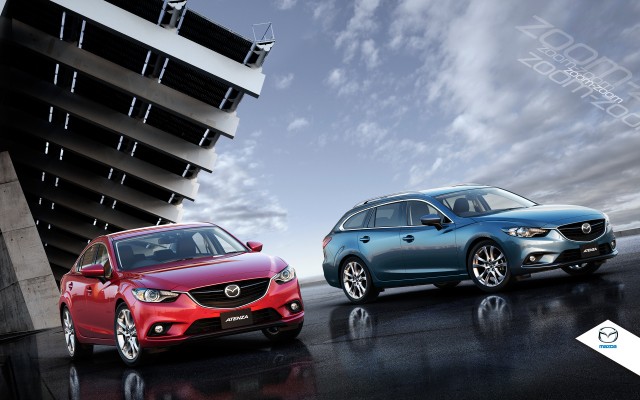 Japanese automakers are in a bit of a slump. Sure, there's the fleet-footed Scion FR-S/Subaru BRZ twins, the fire-breathing Nissan GT-R, and the rough-and-tough FJ Cruiser. But is there a car you can buy new today that offers the equivalent of what Japanese cars of sixties, seventies and eighties did? In other words:
What new car on the market is the most JNC?
You can define JNC-ness in any way you want — great design, practicality, user-friendliness, affordable sportiness. Our pick is the Mazda 6/Atenza, which combines sharp styling with excellent driving dynamics and puts it in an utterly utilitarian family sedan/wagon package. A package, by the way, that blows away everything else in its class, including the established giants (in this case, the Accord and Camry) and yet is completely overlooked.
What say you, dear reader? As always, the most entertaining or inspiring comment by next Monday will receive a toy. Click through to see the winner of the last QotW, "When is it okay to buy an automatic transmission?"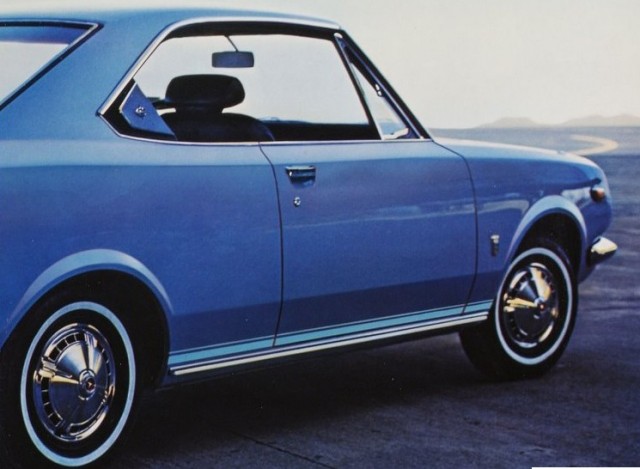 Our winner this week, Greylopht, had an odd pick, but it was his potent nostalgia-evoking comment that sold us.
I just have to say, while I love a third pedal, there are some cars that really do waft along with a autobox. An old Crown perhaps. Yes, yes that has been done. How about a T60 or T70 Corona MK II? I mean the styling is conductive to a larger American saloon car, and well with the 8R/18R it has the torque to waft you along in a bit of style. Be it stock or be it a form of lowered sled. Of course this goes double with the T40/T50s with the nice column selector and bench seat. I mean this is cruising nostalgia. The 12R may clatter a bit but it will waft you with a slush box in such a way that if you calm your mind. You just can not be rushed, be dammed the people behind you.

There is just no other Japanese car that feels so at home with a lazy motor and a lazy gearbox that is for the purpose of going A to B in a decent amount of time and never to be rushed. The car really wants to soothe your brow and cosset you home. And if you drive them as such, they really do. Only one other platform of any car I have owned has done the same. That is another story.

The T40 to T70 has to be the one really. Sure third gen Accords shift better, but for true cruise ability that just wafts you along and never intrudes, those have to be the ones. Slow, well yes. Underpowered, well of course. Loveable? Every time, you just touch the throttle and you leave a stoplight at a reasonable pace for a reasonable gentleman.
Omedetou, Your comment has earned you a rare Hot Wheels Super Speeders mystery pack Mazda RX-7!