We all know the correct answer is "the engine," but sometimes you need to rock out to some tunes to fully capture that nostalgic feel.
What music do you listen to when driving your nostalgic?
With songs their bosozoku-inspired costumes and songs like "Boso Skyline Phantom," "330," and "Wangan Nocturne," Kishidan (Japanese for The Knights) is our current playlist favorite. Their songs are steeped in nostalgia for rebellious youth, being outcasts and, of course, vehicular mayhem. The long performance above is from 2006 of a song called "The White Lightning of Route 127."
What say you, dear reader? As always, the most entertaining or inspiring comment by next Monday will receive a random toy. Click through to see the winner from last week's question, "What car would you drive across Japan?" 
Before we get to the answer, here's part 02 of the Kishidan performance.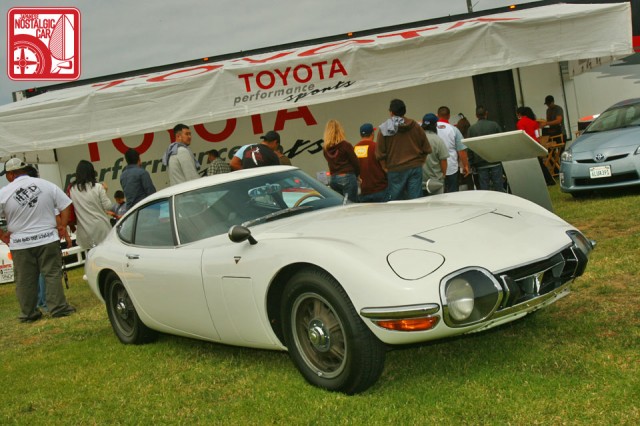 Now that you've got your tunes cranked up, imagine driving across Japan while that song is blasting from the speakers of this week's winner, nominated by 47hako.
By definition I would consider this a "Grand Tour" of Japan. The term Grand Tour derives from the Italian phrase Gran Turismo, homage to the tradition of the European grand tour from country to country. In Japan it would be from Prefecture to Prefecture, island to island.

Automobiles regarded as grand tourers are able to make long-distance, high-speed journeys in both comfort and style. Thus I quote: "A grand tourer (GT) is a high-performance luxury automobile designed for long-distance driving. The most common format is a two-door coupé with either a two-seat or a 2+2 arrangement."

I've driven as far west to the old world splendor of Kyoto, as far east as chic Yokohama, as far inland as the grasslands of Mt Haruna, as high as Mt Fuji, and through the tightest streets of downtown Tokyo.

With this in mind, without a doubt, based on what I have seen and driven in Japan. I would insist on a "true" Japanese GT car, something on par with the likes of a Aston Martin DB9 or Porsche 911. As cliche as it may be a Millennium Jade, 2002 (R34) Nissan Skyline M-Spec Nur. As far as Nostalgics, of course the grandest of Japanese purpose built GT's, a white, Toyota 2000GT.
Omedetou! Your prize from the JNC gashapon is a Choro-Q Toyota Celica.