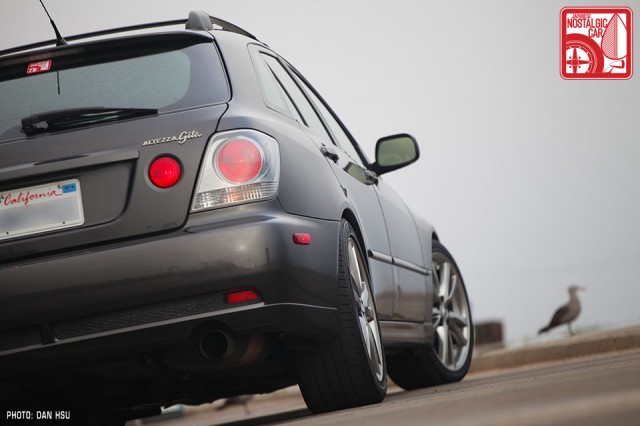 So it's Friday evening and your local old school Japanese meet is about to begin. But your sweet, chrome-bumpered ride is still on jack stands and has no hope of being finished in time. Gotta hop in the daily.
What modern car would be acceptable at a JNC meet?
They're few and far between, but there does exist a few modern machines that you can show up in while holding your head up high. A 2002 Monte Carlo? Better park a mile away. Oh wait, you have the Intimidator Edition? Make that two miles. We have a Ford Escape in the fleet that's so beat up we'd rather walk. Our photographer Dan needed a practical car that wouldn't make clients and women flee in revulsion and could haul a mess of camera gear, so he chose a Lexus IS 300 SportCross. It's stylish, has a bulletproof 2JZ, and is at least somewhat rare. Plus, who doesn't love wagons?
What say you, dear reader? As always, the most entertaining comment by next Monday will receive a toy. Click through to see the winner of the last QotW, "What's the worst mod you've ever seen on a JNC?"
The champion this week was ags130, who gave us the following screed on too-large wheels.
On JNCs, I believe the worst possible thing you could do is to put a rim larger than 17″. I have an S130 and I cringe every time I spot a JNC with 18s [and] thin walled tyres. Generally it's a common practice in the areas surrounding where I live in Brisbane, Australia. I even get comments from older folk that come into the auto store where I work saying that its refreshing to see the originality of keeping it stock, it brings them back to when they purchased their Z/ZX back in the day.

In short original is becoming an originality.
Omedetou, Your comment has earned you a rare Hot Wheels x JNC Super Speeders mystery pack Mazda RX-7!