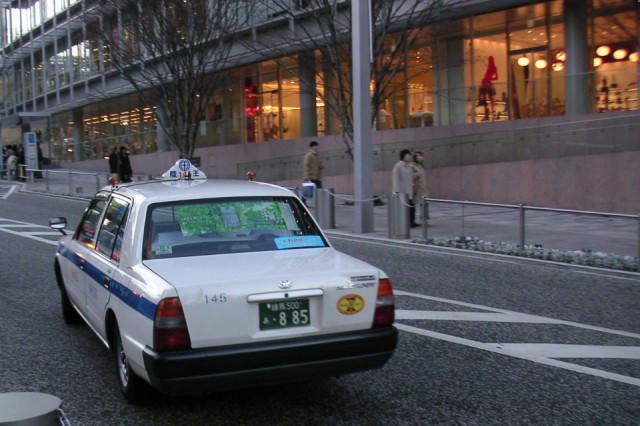 This past weekend one of my oldest friends, whom I've known since the eighth grade, came to his first JCCS (more on that later). After his baptism by fire into the world of nostalgics, he immediately went home and began scouring craigslist. This got us wondering:
What made you fall in love with Japanese nostalgic cars?
Each member of the JNC team has their own story. For Ricky it was seeing a beautiful Toyota 2000GT. For James it was his dad's yellow MX32 Cressida. For me, it was a combination of factors. Yes, becoming aware of the achingly gorgeous 2000GT was a brain melting revelation, but even more brain melting was a trip overseas that involved a layover at Narita Airport. I had never been to another country and I naively believed, in those pre-Internet days, that the Toyotas, Nissans and Mitsubishis I was familiar with in America would be the same cars I'd see in Japan. But when I looked out that airport window and saw row after row of Crown and Cedric, complete with fender mirrors in humble taxi spec, my feeble mind was blown.
What say you, dear reader? As always, the most entertaining or inspiring comment by next Monday will receive a random toy. Click through to see the winner from last week's question, "What would you like to see at JCCS this year?"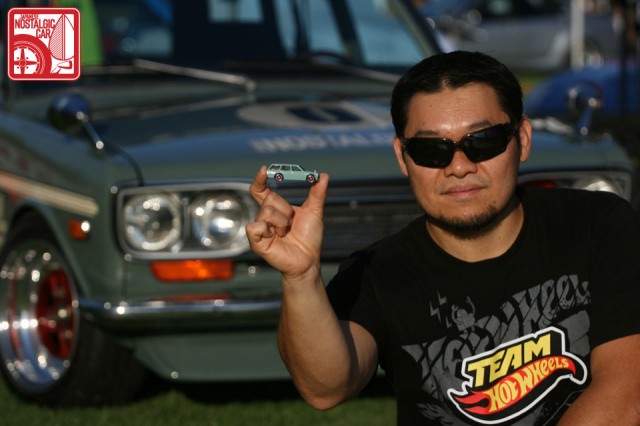 Here's a sneak peak at JCCS. That's Jun Imai of Hot Wheels fame with his wagon. And yes, that is a prototype Hot Wheels 510 wagon in his hand. Is that enough JCCS excitement for you? The winner this week is Brad D., who flew all the way from New England to attend JCCS!
As I am making the trip from Massachusetts for the first time this year I don't care what shows up, as long as its old Japanese and fun to look at! From a stock CVCC to a Boso Cressida, it will be awesome to see the cars in the metal that I have been drooling over since the first coverage from the first JCCS.

(Also as a Sapporo/Starion owning Mitsubishi guy, how about some Mitsubishi's! I know they are rare and even in So-Cal not as common as the others, but to see a couple first and second gen Colts would be awesome.)
Omedetou! Your prize from the JNC gashapon is a Tomica Mazda Cosmo RX-5 with opening doors!