With news of the new Toyota 86 Shooting Brake prototype, we at JNC have been ruminating on the idea of the shooting brake. It's a a Reese's Peanut Butter Cup of cars. "You got wagon in my sports car!" "You got sports car in my wagon!" Together they taste great.
What JNC should have had a shooting brake variant?
What say you, dear reader? As always, the most entertaining comment by next Monday will receive a prize. Scroll down to see the winner of last week's QotW, "What JNC should Ryan buy for $8,000?" 
Although Randy's post recommending 20 different cars and Byron Chiu's post directing me towards an F31 Leopard/M30 tied for second place, Andrew's dissertation of my life was, without the question, the victor:
Ooh– What Car Would You Buy, JNC Edition! I like it.

You enjoyed your CRX Si well enough to get up over 300k and you dig synthwave, from which we can deduce that you enjoy 1) a pure, responsive driving experience and 2) angles and digidashes. Based on these facts I'll admit a Z31 fits the bill, but my ultimate recommendation for you would be an S12 Silvia.

Reasons

1. The S12 has the most '80s digidash ever, with little arcade-style lights running all the way through the passenger side. Look at this: i.imgur.com/bxnG4Xq.jpg

2. It easily fits your $8k budget.

3. You can stick with the hatch layout if you want or move to a coupe.

4. Pop-ups.

5. Power options. These cars came with anything from CA fours to VG sixes, turboed or otherwise. That makes them fantastic platforms for any Nissan swap you want.

6. They're moderately rare. You can still find them on craigslist, but not everyone at every show will have one. Also they have a decent chance to go up in value as clean examples become scarcer.

An S12 can be anything from a stock cruiser to a shakotan sled to a subtle sleeper to a RallyX beast to a grocery-getter, which is why IMO you'd be hard pressed to do better with ¥853,560 and a penchant for '80s styling. Keep us posted!
Omedetou, your comment has earned you a set of decals from the JNC Shop!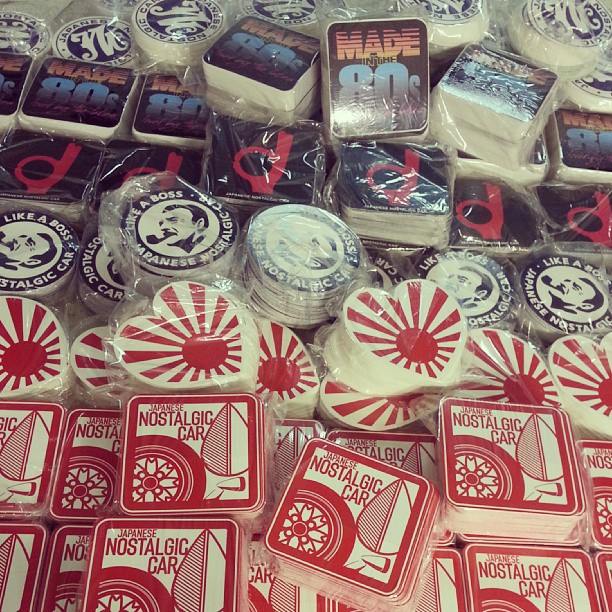 Image: Subaring.