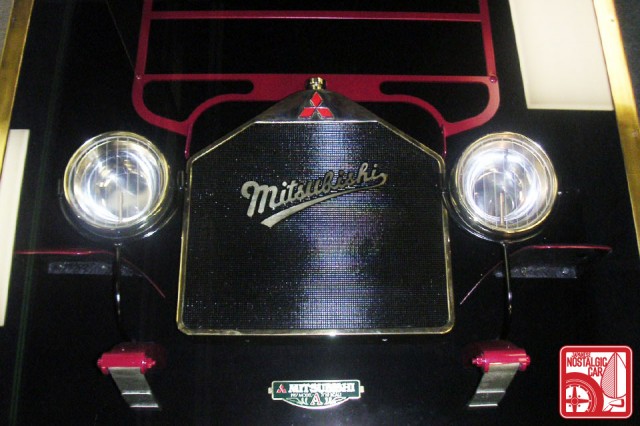 Japanese automakers love emblems, and we're not just talking about those for the various marques. In Japan, each model often has its own as well, and these badges are highly desirable to those of us who want to JDM-ize our cars. Thus we ask:
What's the best Japanese car emblem?
As a Toyotaku I'm tempted to pick the MR2 eagle or the Soarer gryphon, but actually I would have to agree with Matt and say Mitsubishi's reigns supreme. The three diamonds represent the family crest of the Iwasaki clan, after Mitsubishi founder Yataro Iwasaki, and their arrangement came from the Tosa, a samurai clan that Iwasaki was part of. So not only is it geometrically simple and easily recognizable, but it has history too. See the evolution here.
What say you, dear reader? As always, the most entertaining or inspiring comment by next Monday will receive a random toy. Click through to see the winner from last week's question, "What was the greatest Mazda?"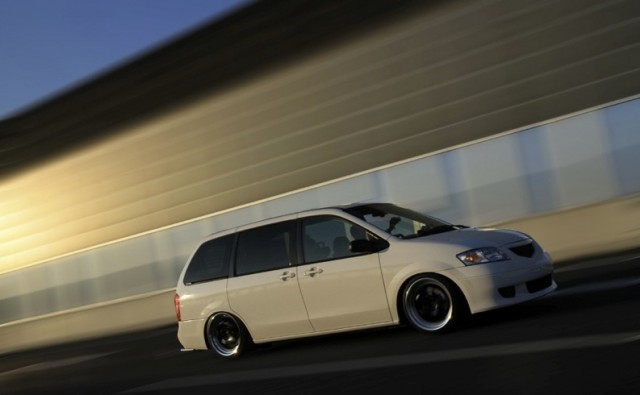 Like the rotaries that dominated IMSA, this week is was bert's epic poem (sung to the tune of Sir Mix-a-Lot's "Baby Got Back") that stayed ahead of the competition.
Ode To A Minivan

Oh 2000 MPV you are sublime
I remember well the, the day I made you mine
At a discounted rate, you fell out of the sky
All the while I wondered why
I would buy a minivan
But you stole my heart, with your wide alloy wheels
Your comfy interior, and your sporty feel
For many years you have hauled our stuff
Even tho we've been quite rough
From screaming kids and trips to the mall
Grocery runs and soccer balls
Through rain and snow, and slimy puke
Midnight runs to the emergency room
Zoom, zoom, zoom!
Rockin out to the childrens tunes
"Hey diddle diddle, the cat and the fiddle, the cow jumped over the moon!"
But now your knees are week, and your headlights are sagging
Your joints, they creak and your bumpers are dragging
Relegated to work duty
Carry all my equipment in that big ol booty!
On your maintenance money we lose
$600 dollars for a new pair of shoes!
180,000 miles, it won't be long
Till your exhaust sings it's final song
In your place of honor in my backyard left to die
To that great car heaven in the sky
An end to this ode, I think it's time
Will I win a prize for my rhyme?
Here's to the greatest Mazda of all time!
Omedetou! Your prize from the JNC gashapon is a Choro-Q Nostalgic Sports Car II Collection Mazda RX-3.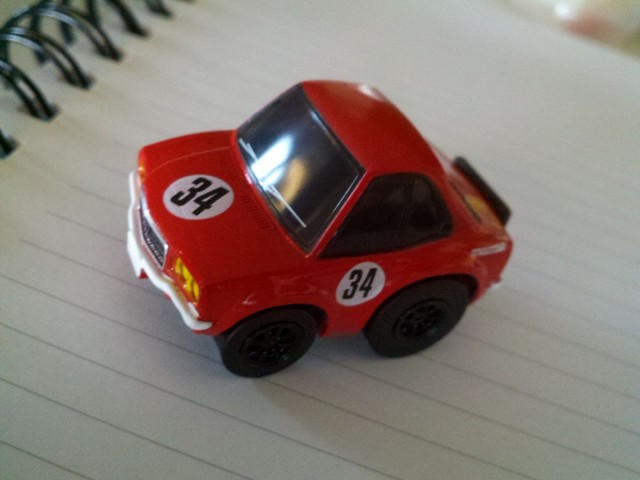 [Image: ki-ck]