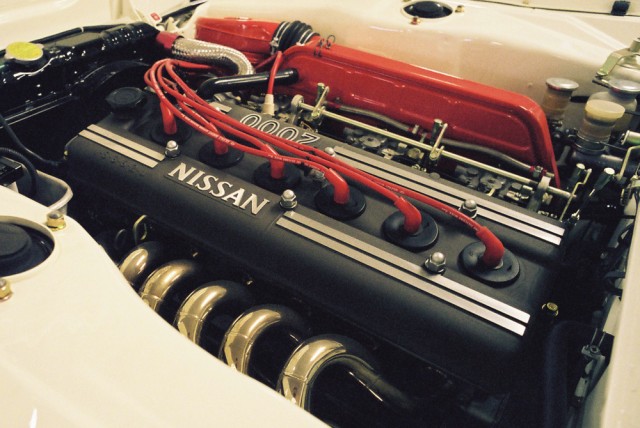 We've asked quite a lot of weekly questions about the greatest cars. What about the hearts that beat within? There have been incredible motors forged in Nihon, from 10,000rpm Honda mills to screaming Mazda rotaries. So we put the question to you.
What is the greatest Japanese engine?
The average Japanese fan would probably shout out the Prince/Nissan S20. Not only did it have 24-valves twin-cams and a note like a chorus of gods, it made the GT-R legend and instantly doubled the price of any car it was dropped into.
What say you, dear reader? As always, the most entertaining, well-written, or inspiring comment by next Monday will receive a random JDM toy. Click through to see the winner from last week's question, "What is the most influential Japanese car?"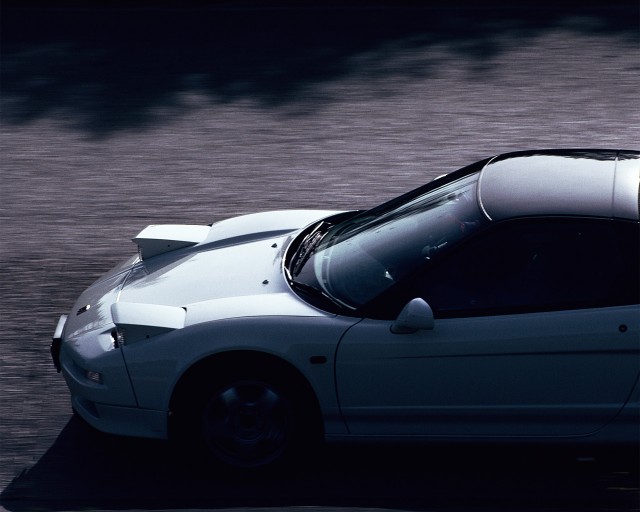 We had votes cast for the game-changing Datsun 510, globe-trekking Toyota Land Cruiser, and even the fuel-saving Prius. The highest tallies goes to two products from the mind of Soichiro — the Accord and Civic/CRX, but neither were accompanied by the most persuasive comment. That goes to a different Honda champion, Ryan's soul-stirring screed advocating the amazing NSX.
In terms of sports cars (which is why we're all here, right?) it would undoubtedly be the NSX.

It's the late 1980s, every European "supercar" manufacturer is spitting out what are essentially road-going race cars with some carpet laid down over the bare metal interior. They're all expensive, prone to failure and impossible to live with on a daily basis.

Along comes Honda, who's experience with RWD production sports cars includes… a sub 1-liter convertible. Then they changed the world.

All aluminium body construction, titanium connecting rods, and a cockpit that was designed to resemble an F-16 fighter. Technology bred straight out of Honda's F1 campaign. It was a supercar, except it was a Honda. So naturally, it had almost 360 degree visibility, a fairly low price, incredible reliability. And even a boot space designed to accommodate two golf bags.

It kicked the sh*t out of the Ferrari 348 in every way and the marks that it left on the supercar industry are still so easily visible. Examples running over 200,000 miles, still fairly priced and easy to find parts for and easily maintainable by owners. And then you look at the post-NSX supercars. A totally different machine to the pre-1990s Ferrari, with much more emphasis on a comfortable ride, mass produced parts and occasionally some boot space. Honda, the makers of refrigerators, generators and postman bikes, had successfully scared the socks off of the Italians so much so that they began to copy the fundamental principles of the car, and I think that alone makes it incredible.

It was Soichiro's legacy, finally seeing production in the year of his death.

"We only have one future, and it will be made of our dreams, if we have the courage to challenge convention."
Omedetou, sir! Your prize from the JNC gashapon is a Tomica RA6 Honda Odyssey!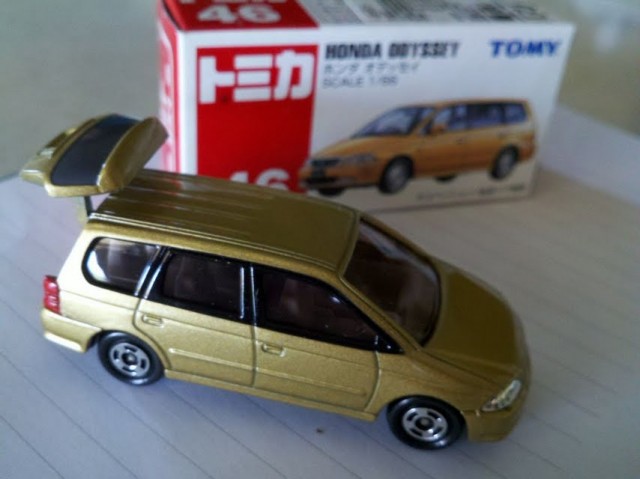 Photos by Skorj, Honda