From Hokkaido to Kagoshima, Japan has some of the coolest highways and mountain passes known to man. We live vicariously through Skorj's Grand Touring stories, in which he travels across Japan looking for nostalgic cars "in the wild." Though he owns a Honda S800 it is unfortunately not the most practical steed. So on his excursions he takes a late-model Honda CR-V instead, which begs the question:
What car would you drive across Japan?
What say you, dear reader? As always, the most entertaining or inspiring comment by next Monday will receive a random toy. Click through to see the winner from last week's question, "Which nostalgic car makes the perfect daily driver?"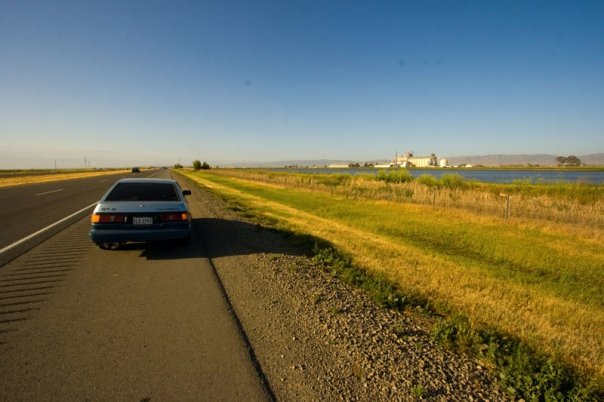 There were a great many excellent answers this week, but the winner was J.A.C.K., who sayeth:
The AE86 hatch. It pains me to say this as an AE86 coupe driver (COUPES RULE!!!), due to our silly rivalry with hatch drivers (Initial D fan boys, all of them) but the hatch is much more functional than the [coupe] when it comes to daily driving simply for… it's very versatile configuration of the rear end section. From the B-pillars forward, there's little to no difference, but with the hatch and fold down seats you could turn your little 4 seater into a grocery getter and swing by the track and partake on foolish endeavors all in the same afternoon. Aaarrrgh…

Please note, I never wrote this… some Initial D fanboy must have hacked my account.
Omedetou! Your prize from the JNC gashapon is a Choro-Q Special Edition TE27 Toyota Corolla Levin!