When the original AE86 and Silvia were killed, no one expected that Japan would simply walk away from its automotive roots. But walk they did, and light, agile, affordable RWD cars remained absent from the market for what turned out to be well over a decade. So naturally we went bananas when Toyota announced that the FT-86 would satisfy our yearning for a return of this past period, this irrecoverable condition. After all, that is the very definition of nostalgic, and Nostalgic is our middle name!
We won't do what most neo-86 owners are going to do. One of our favorite games at the proverbial JNC water cooler is trying to guess which cars will be the JNCs of tomorrow. With a 2013 Scion FR-S we're talking many, many tomorrows, but most of us think that it's a shoe-in for future nostalgic. We'll have plenty of fun with it, but we're still going to do everything it takes to make this a "Kidney, Anyone?" contender in 2043. And when collecting a car to be preserved for posterity Rule Number One is: get a manual. Oops, not this manual.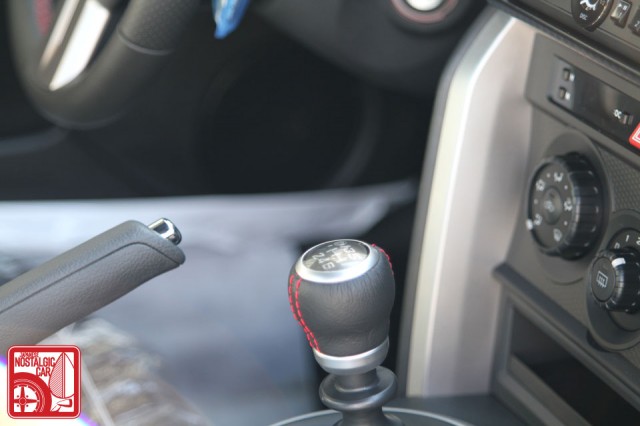 This manual. It's the difference between a desirable machine and a commuter. 30 years from now an oddball enthusiast might buy a slushbox FR-S but swapping in a 6MT then, if they can find one, will ruin its originality. The little steel VIN plate affixed to every Toyota discloses what transmission came with the car when it was birthed in Aichi. We'll happily endure a lifetime of clutch creeping in LA traffic to keep it numbers-matching.
Can you imagine an automatic 86 ever making it into the Toyota Museum? The FR-S is a return to the proper Japanese sport coupe so the 6MT is a no-brainer. If we'd been old enough to order a RWD Corolla in 1985, we would've checked the boxes for GT-S and LSD but said no thanks to the spoiler and air conditioning.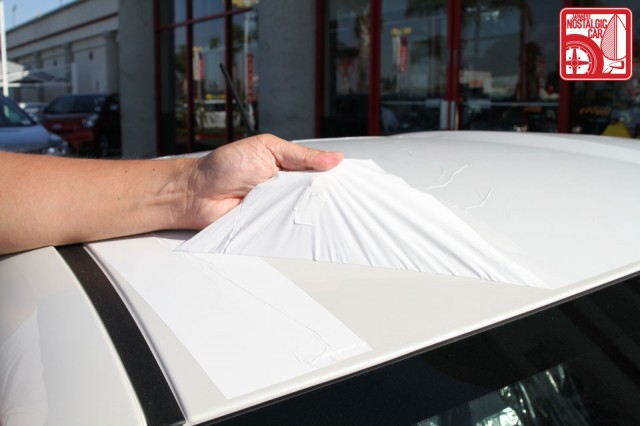 What normal people call pearl white Scion calls "Whiteout." It's a $220 option for the three-stage paint job, while metallics and solids only need two. We held out for it because come on, what else were we going to get, Hot Lava?
As Ben mentioned, white is overwhelmingly the car color of choice in Japan. Why? This is just our own theory, but it's all about contrast. Tires have to be black. Taillights have to be red. On many modern cars where taillights are not separated by chrome or rubber trim, red paint strips away the defining features of the rear. Traditional Japanese art consists mainly of stark black ink on white paper, with a little dash of red inkan. Those colors must speak to some deeply ingrained cultural wavelength among Japanese drivers, and Japanese cars are designed to just plain look good in white.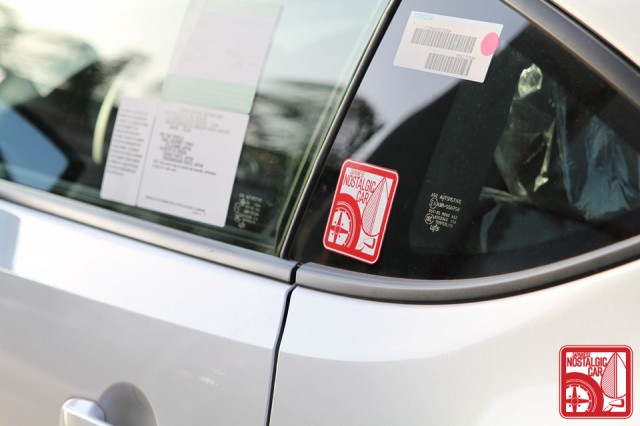 We made sure that none of the window stickers were tossed prior to our taking delivery. Later we carefully removed each one ourselves with a razor and pressed them into a scrapbook. Nerdy, yes, but 30 years from now it'll be fun to look at these old fonts and actual sheets of dead tree when we're all getting bar codes directly translated into brainwaves. After hours of paperwork we placed our JNC inkan on the B-pillar as an homage to our Hot Wheels Mazda RX-7 and we were off!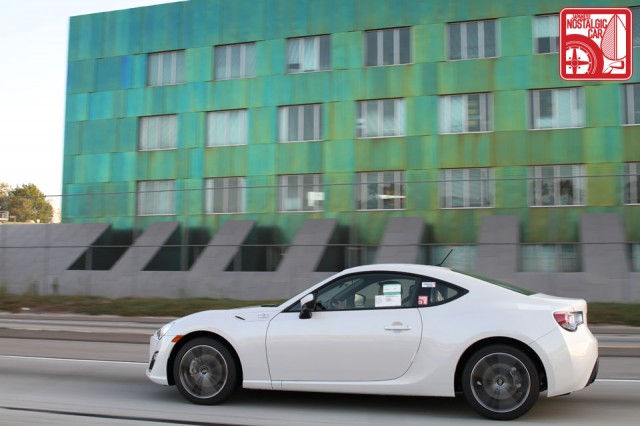 We left all the window stickers, plastic sheeting on the seats, and white body wrapping in tact for its maiden voyage. By the time we hit the highway the odometer was still reading 10-point-something miles, total. Every law and speed limit was obeyed, of course. Driving impressions to follow shortly.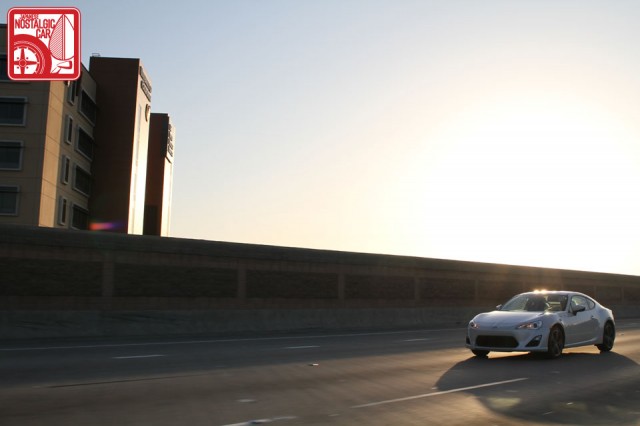 Ben snapped this photo from a chase car, and if we hadn't told you it was California it might be easily mistaken for a stretch of the Tokyo-Yokohama Bayshore Route. He says the FR-S looks dead sexy in motion, svelter than the bulbous, lumbering giants that are the modern automobile. We don't know what our plans for this car will be just yet, but you can bet we'll put a nostalgic twist on it. I'll be writing more articles here at JNC as Project Neo86 develops so please stay tuned.